This life lesson relates to my previous blog post #25 Go to the Grand Canyon.
They say a picture is worth 1,000 words. Well, then how many words is seeing something with you own eyes worth? Is it 10,000? Is it 1,000,000? There is no answer. There is no compromise. Nothing compares to seeing something firsthand. Don't cheat yourself.
I had seen hundreds of images of the Grand Canyon before visiting it that day, but when I stood at the edge, I was truly blown away. Photos make it look amazing but to stand there and stare out at the great expanse was something I will remember for the rest of my life. I had a similar experience when I visited the Coliseum in Rome. These are two of the most amazing things I have witnessed. One is man-made and the other is a natural wonder but they were both much better to see firsthand.
Humans are very complex creatures and we have developed five senses to help us understand the world: sight, hearing, taste, smell and touch. Which of these are engaged when we look at a photo? Sight. One measly sense. Is that enough for you? It is certainly not enough for me.
If you look at my bucket list, you will notice how many items refer to seeing something or experiencing something. All the photos in the world can't be substituted for a firsthand experience.
Let's look at my journey to the Grand Canyon and discover how my senses were engaged.
Sight
As I mentioned, I was truly blown away when I saw the Grand Canyon. My eyes were working overtime just trying to comprehend the scale of what I was seeing. The size, the depth and the detail carved into the canyon walls from millions of years of geological process has created something spectacular. The engagement from this sense during this experience vastly outweighed any time I had seen a photo of the Grand Canyon.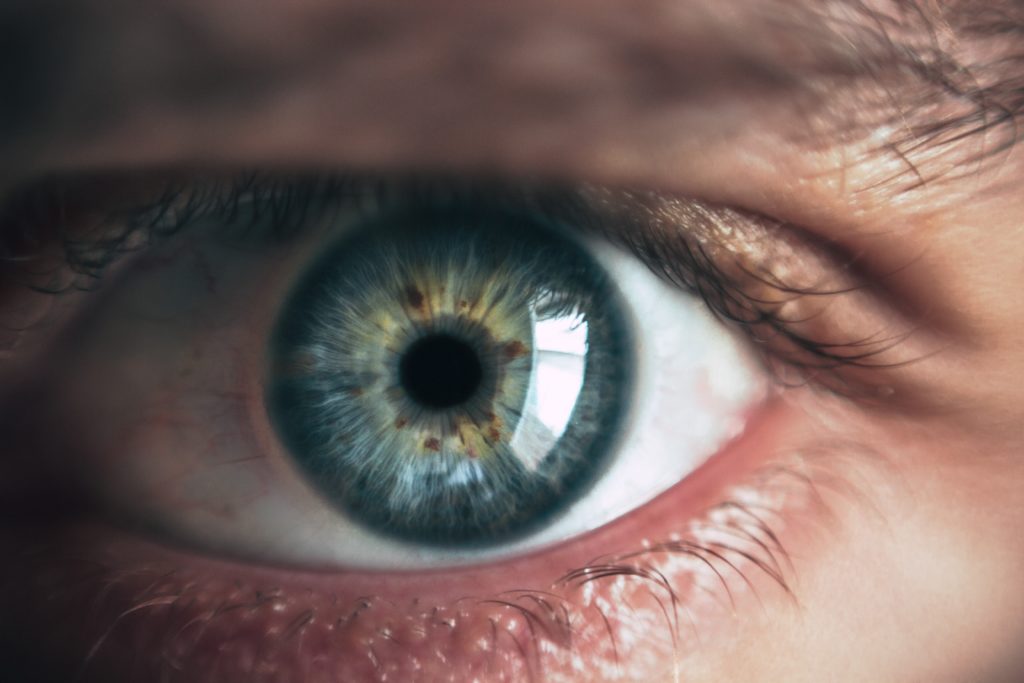 Hearing
What's there to hear at the Grand Canyon? Nothing. Pure nothingness. We drove along the rim of the canyon to explore but also to get away from the crowds at the visitor centre. We stood at the edge of the canyon in silence and the canyon did the same. It was this peaceful setting that made the experience even better.
Taste
Although the canyon could not provide something for my taste buds, Budweiser could. I downed a beer while Kyle took my photo. For as long as I live, I will always remember that it was a Budweiser that I drank that day. It's interesting how we connect taste to memories.
When I travelled through Italy in 2007, I was on the hunt to find the best tiramisu in the country. While visiting the Pantheon in Rome I stumbled across a small Gelateria called Fiocco Di Neve. It was there that I found affogato di zabaione, which is a slice of tiramisu placed in a glace with a spoonful of gelato and a shot of espresso poured over top. This was one of the most amazing things I have ever tasted and I connect it with my trip to the Pantheon.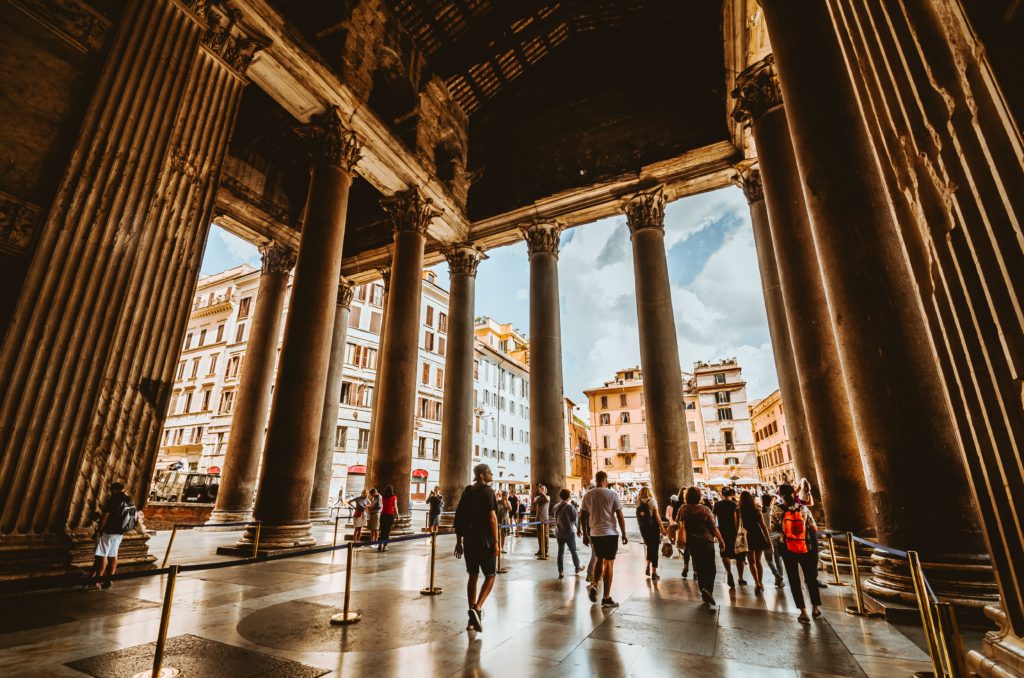 Smell
The weather for our trip to the Grand Canyon could not have been better. It was a cool winter's day but the sun was out and there wasn't a cloud in the sky. I always love the smell of winter air because it is dry and clean. The excitement of this sense added to the overall experience.
Touch
I did not know it snowed at the Grand Canyon until that day. If someone had told me it did, I wouldn't have believed them. If someone showed me a picture of snow at the Grand Canyon I would have probably been skeptical as to whether it was real. But when I reached down, made a snowball and launched it as far as I could into the canyon, there was no doubt in my mind.
The things on my bucket list that I want to experience will end up taking me all over the world. If all my senses are engaged, as they were at the Grand Canyon, I will end up with memories of amazing places the few people get to witness firsthand.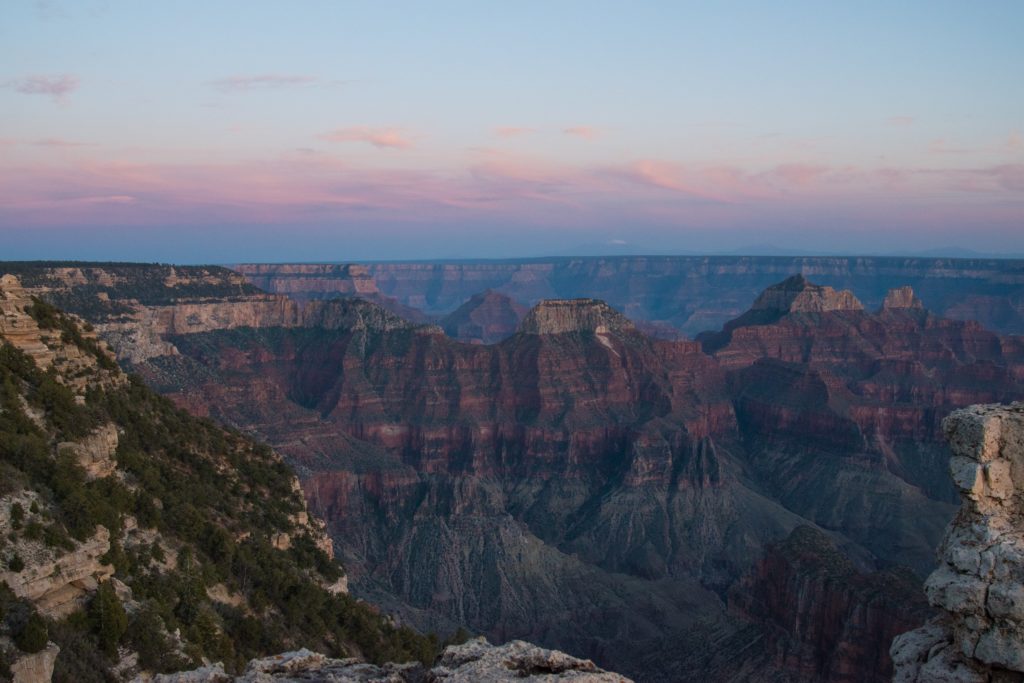 I think you will agree that there is no compromise to a firsthand experience, so stop neglecting your other four senses and book that holiday you have always dreamed about.
Where is your next trip going to take you? Let me know in the comments below.
Want to be notified when new blog posts are uploaded? Subscribe below.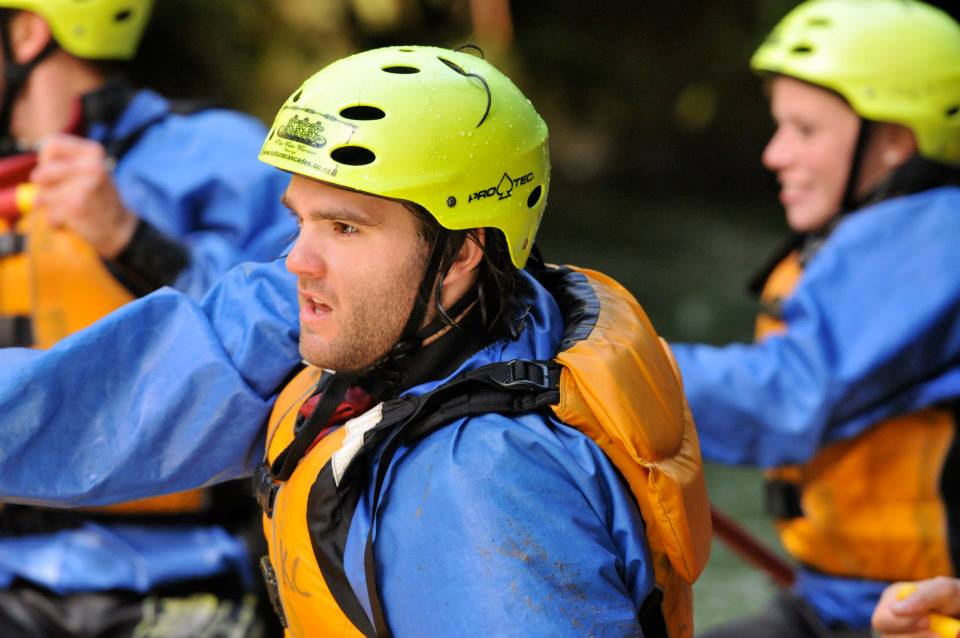 Dave has been on a mission, since 2010, to cross off the 100 items on his bucket list. The stories of his adventures are complimented by life lessons learned along the way and his travel tips are unique to his experiences.