This bucket list item was completed on 3rd October 2016 in London, England, UK.
In early 2016, my best mate, Kyle, told me he was getting married. The wedding was scheduled for the end of September and he told me that I was socially obligated to attend. I still had not been home since 2013, so I felt that he was right. It was time to go home.
Like many of my adventures, I decided to tie in some bucket list items along the way. The plan for this holiday was to go home for two weeks to attend the wedding, catch up with friends and see my family. After that, I had two weeks planned over in the UK, where I had four bucket list items lined up. This was the first one that I was planning to accomplish.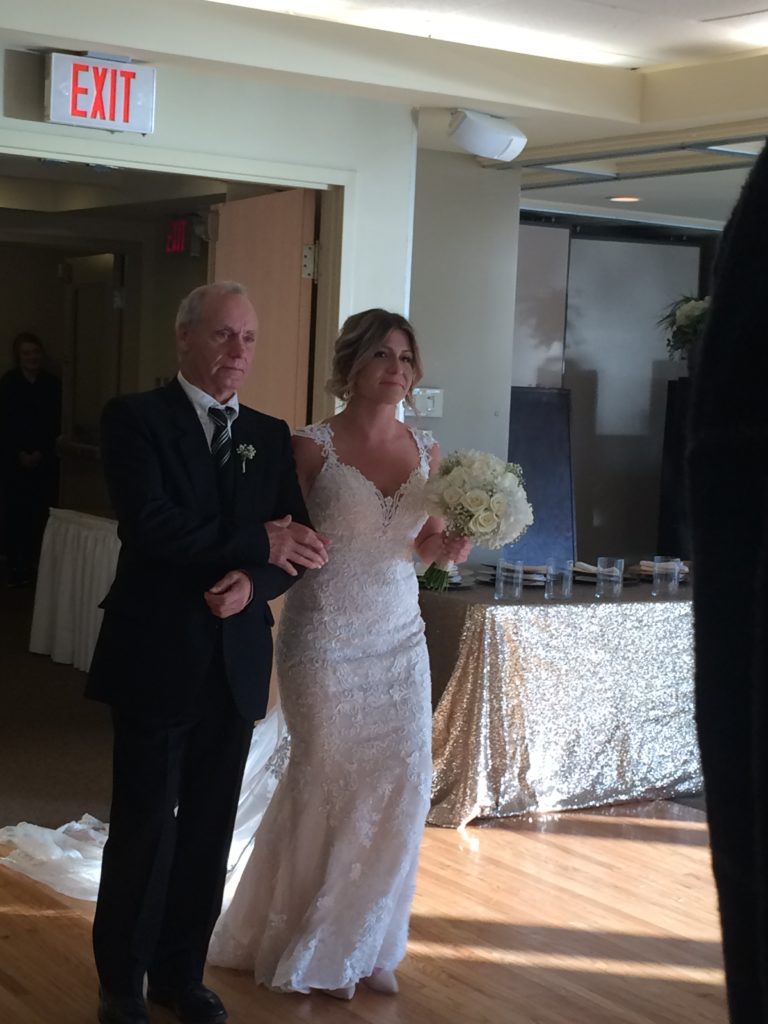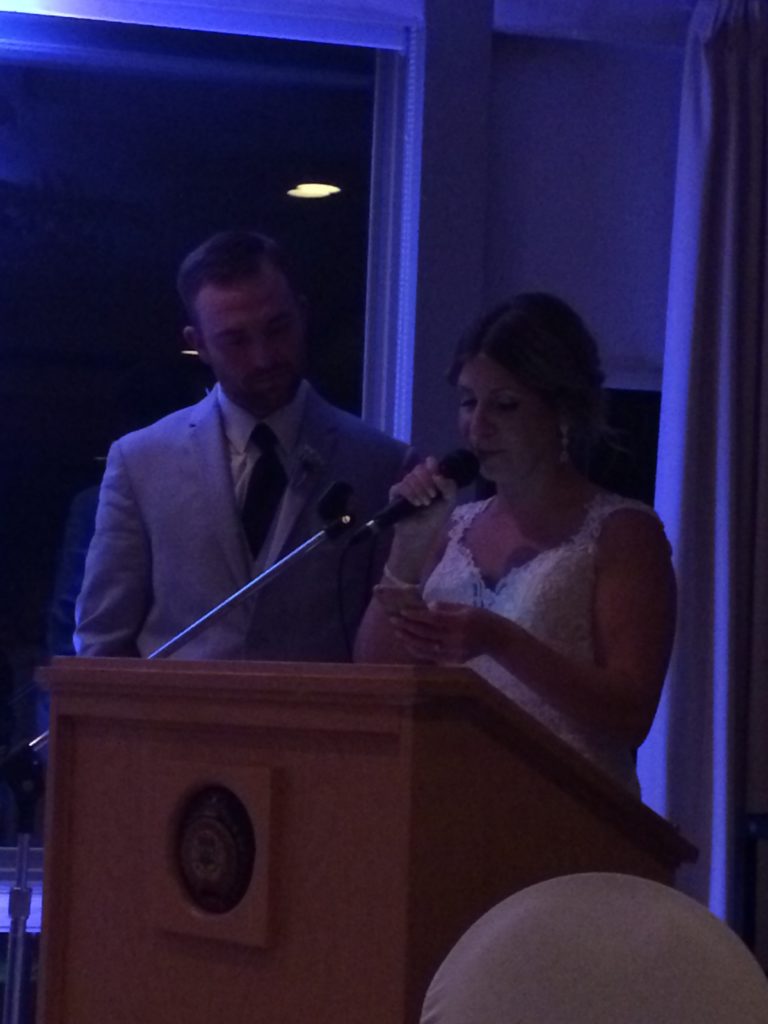 In 2008, I went on a tour through Europe that was arranged by my high school. The first stop included a six-hour layover in London, before flying to Paris. A bus picked us up from Heathrow Airport and took us to the main attractions, which included Trafalgar Square. While walking around the area, I found a bank of phone booths outside of the Charing Cross Station.
Don't ask me why I specifically remembered these phone booths, but I did… When I flew to London, I wanted to go back to these same booths and use one of them to make a call.
A friend of mine, Jackie, was living in London at the time. So, we arranged to meet up when I arrived. We met in Soho and I told him that I wanted to go to Trafalgar Square to find these phone booths. The first thing he said to me was, "Mate, they're called phone boxes, not phone booths." I was definitely showing my Canadian side there.
Luckily it was only a short walk down to Trafalgar Square from Soho. I found the phone boxes, right where I had left them. I grabbed some pocket change, chucked it into the machine and dialed a number I knew off by heart – my parents.
I did not tell them that I was going to call, and I didn't even check to see what time it was in Halifax before I called. I was just hoping that they would be around.
My dad answered the phone and I said, "Hey Dad, it's Dave. I'm in London." The excitement in his response was obvious. I explained to him that I was calling to cross #78 off my list. I gave him the update on where I was at and that I had met up with Jackie. As we continued to talk, I watched the credit in the machine quickly wind down because it was an international call.
The whole call only lasted about two minutes, but it was nice to let them know that I had made it to London safely. After the call, Jackie and I did a quick photoshoot and then it was off to the pub.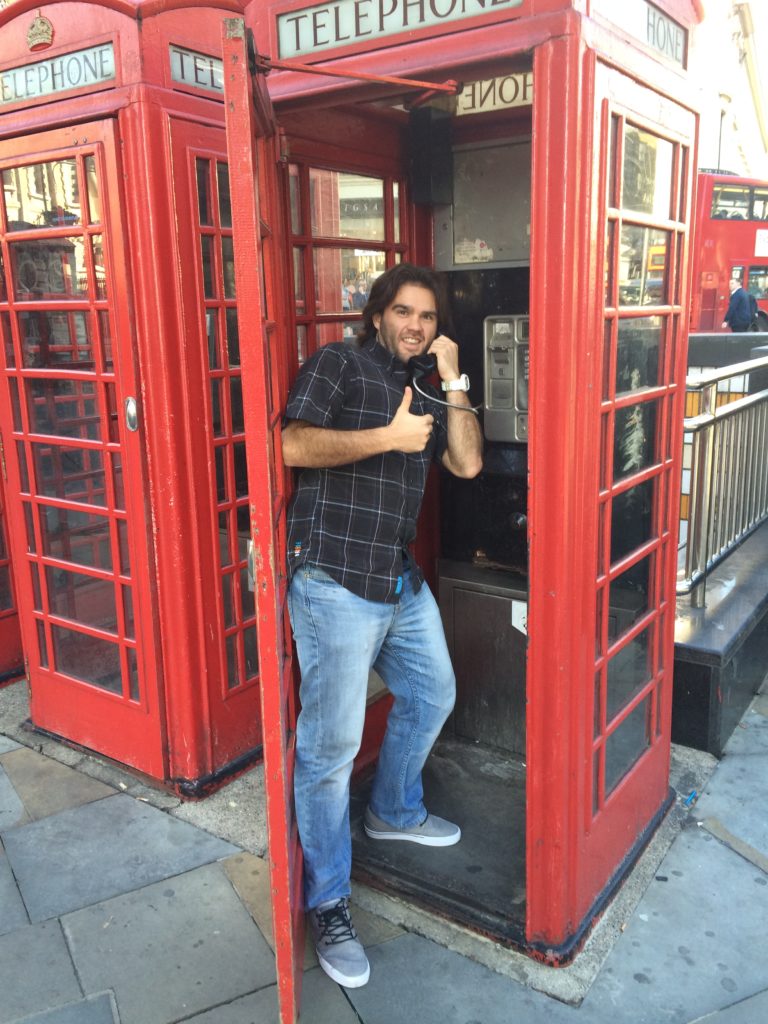 Jackie took me to a few different places in Covent Garden. Over a pint, I shared my plan for the next bucket list item. I told Jackie that I was going to get a photo with a Buckingham Palace Guard, just like in the movies. Jackie simply said, "No you're not. It doesn't work like that." He enlightened me to the fact that people can't just walk up to them and make faces, like they do in the movies.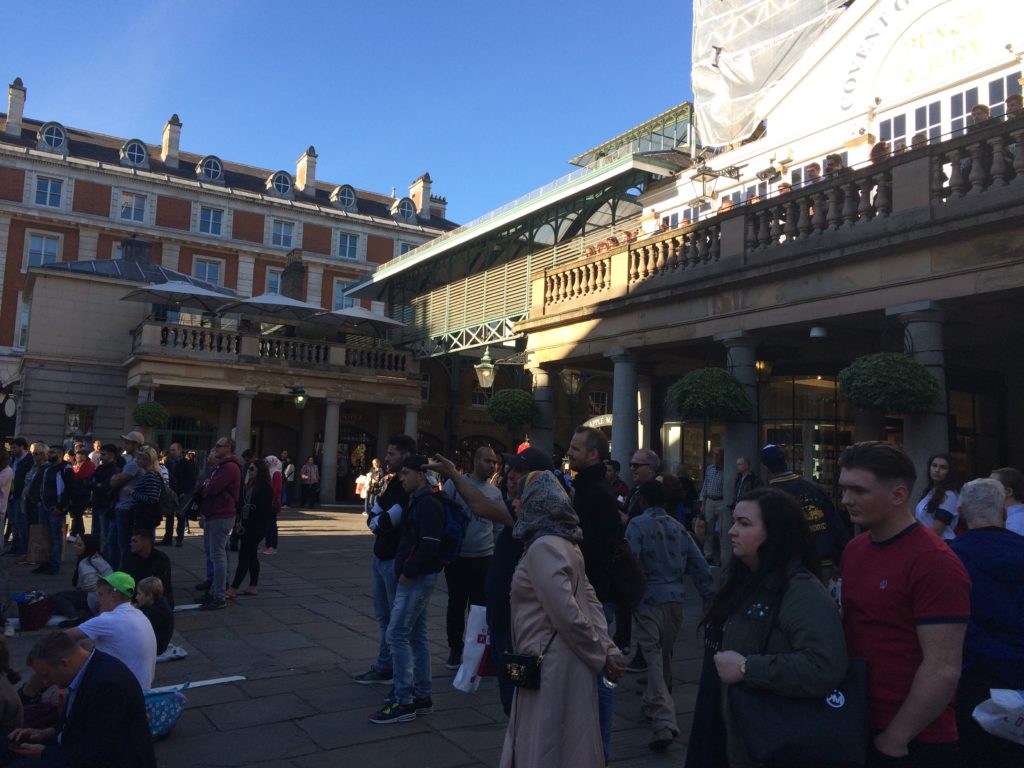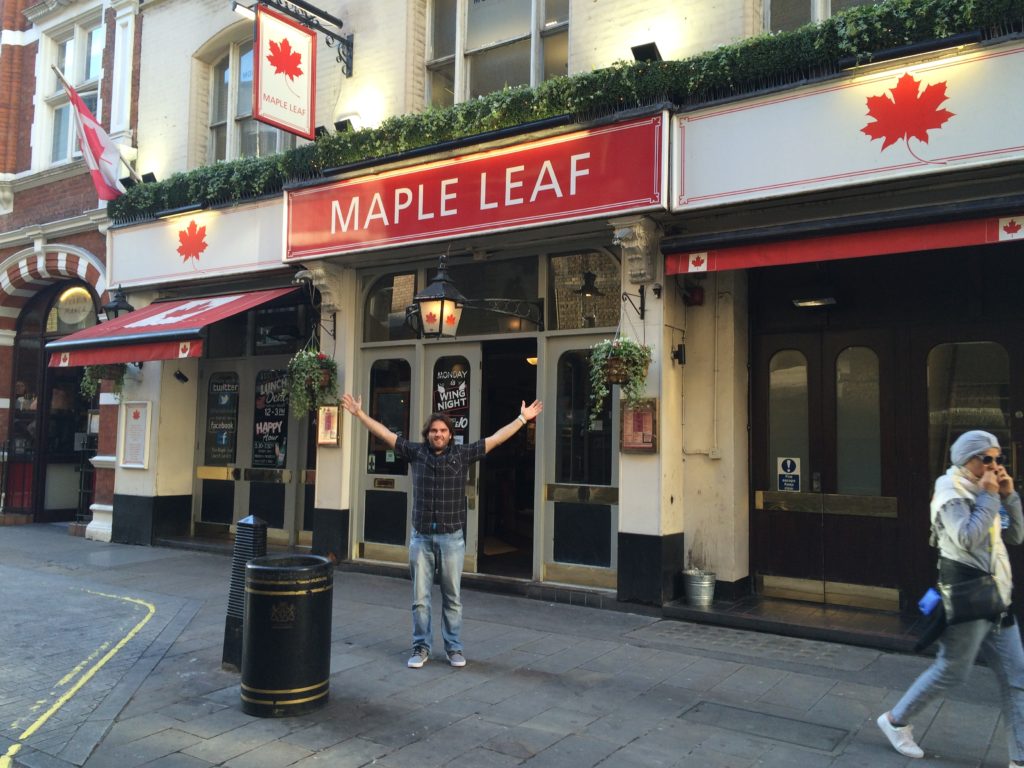 First, they do not stand outside of the gates. And second, if you're that close to one of them, they're probably going to retaliate. Jackie's information was soul-crushing, but I was determined to get some sort of photo with one of the guards.
Jackie told me that my best bet would be to try to get a photo with one of the Tower of London guards, who look the same. I had to change tack on this one, but I was still convinced that I could make it happen.
Have you made a call from a London phone box? Let me know in the comments below.
Make sure to read my next posts, [#78 Lesson] Stay in touch, which discuss the lesson learned by completing this item, as well as the how I completed #77 Get a Picture with a Buckingham Palace Guard. Want to be notified when it is posted? Subscribe below.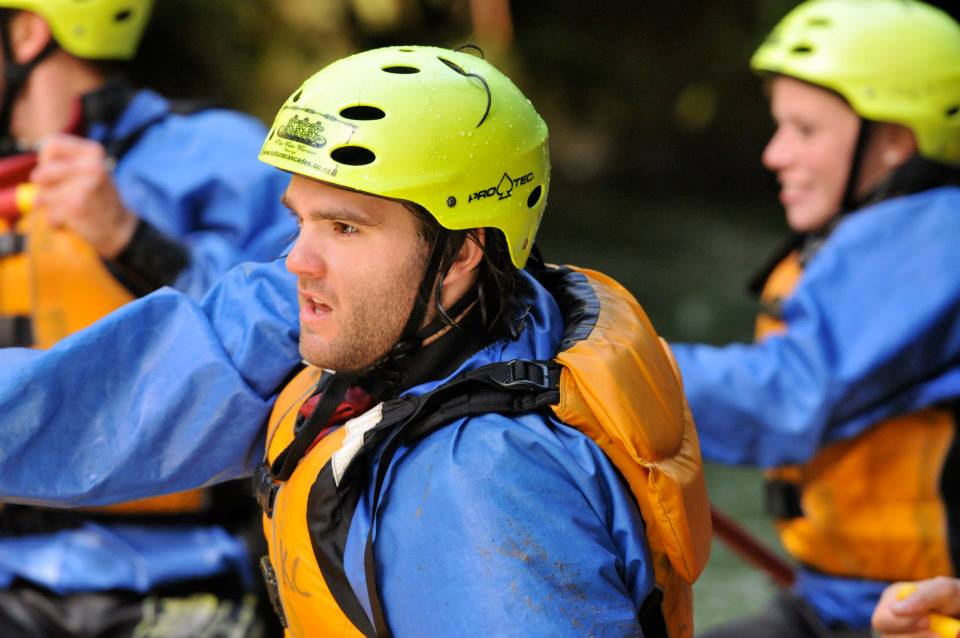 Dave has been on a mission, since 2010, to cross off the 100 items on his bucket list. The stories of his adventures are complimented by life lessons learned along the way and his travel tips are unique to his experiences.