Below is a list of tips, tricks and packing lists for Disney World, based on my own experiences and after scouring the top Disney planning resources online. I've linked to them a few times below, so it's worthwhile going through their planning tips as well for more information. Disney World is an amazing experience for young and old, but a little planning in advance can help you save a lot of time waiting in lines and money. Disney World might not be on your bucket list but I'm sure your kids will love you for taking them there.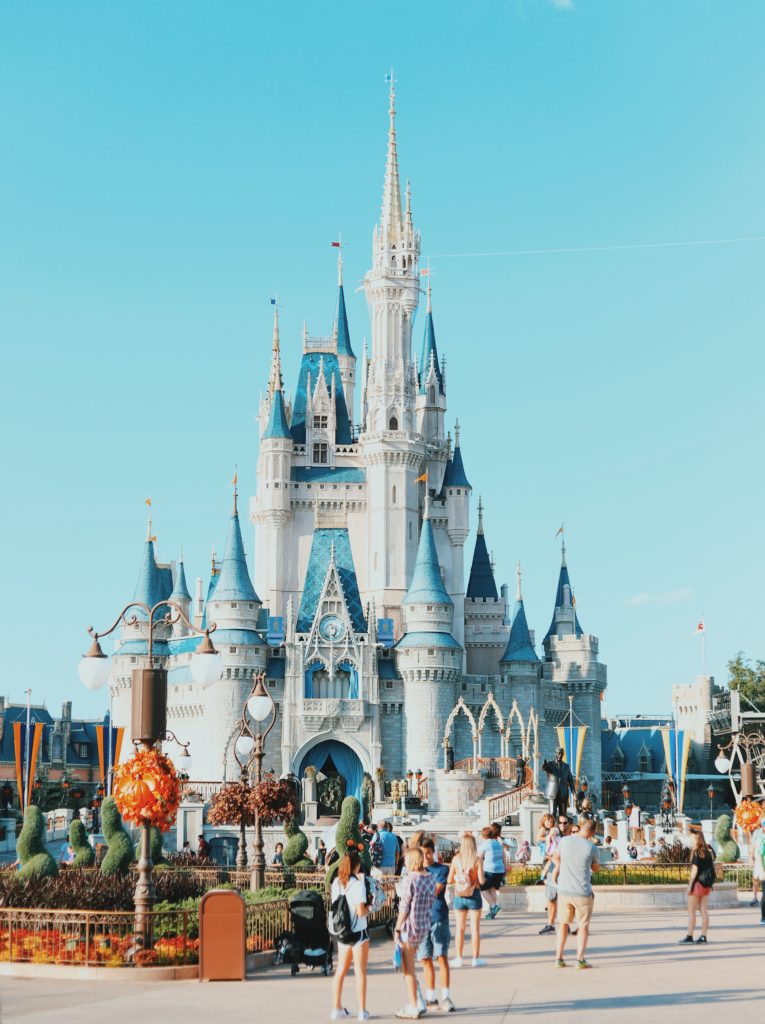 GENERAL DISNEY WORLD TIPS AND SECRETS
Guests staying at Walt Disney World Resorts, Disney Swan and Dolphin, and the Disney Springs Resorts get access to the parks an hour early and two hours later on designated days. A BIG perk to staying on the Disney properties.
If you're planning to catch a Disney parade, stake out a spot early in order to get prime viewing areas.
Each park has a Baby Care Centre for nursing mothers.
If you're planning to visit Animal Kingdom, visit on a day that will be sunny as the park is mostly meant to be enjoyed outdoors.
Disney World park hours are released 180 days in advance. If you arrive at the park 30 mins prior to opening you can witness the morning "rope drop", a little ceremony they do each morning to open the park. PLUS you will have access to all of the rides before the crowds arrive. Park opening schedule vary day-by-day so you can get a pretty accurate daily schedule and fireworks schedule here.
Visit the Bibbidi Bobbidi Boutique for a special Disney Princess or Knight makeover. Located in Disney Springs and in the Cinderella Castle in Magic Kingdom. Packages range from $65-450+ USD, with a variety of inclusions like hair styling, shimmery make-up, sashes, signature dresses, etc. A great way to celebrate a child's birthday. Reservations can be made by calling (407) WDW-STYLE. Ages 3-12 to participate.
OR visit The Pirates League in the Magic Kingdom near the Pirates of the Caribbean attraction for a full pirate or mermaid make-over. Open to kids 3 and up (adults too!). Call (407) WDW-CREW for reservations.
Free Wi-Fi is available throughout the resorts and parks!
Have little ones that can't or don't want to ride? Have one parent and said child wait outside while the rest of the party walks through the queue as normal. Then let a cast member know you are doing Rider Switch. They will give you a Rider Switch Pass (like a Fast Pass). You simply enjoy the attraction as normal and exit. Then, you hand the person waiting with the child outside the Rider Switch Pass and they go through the fast pass line with up to 2 additional riders. This way everyone gets to ride and you DON'T have to wait in line twice!!
Avoid the crowds, work the park from the back to the front and counterclockwise to avoid the crowds. Also, plan to ride the big rides when others are watching the parades.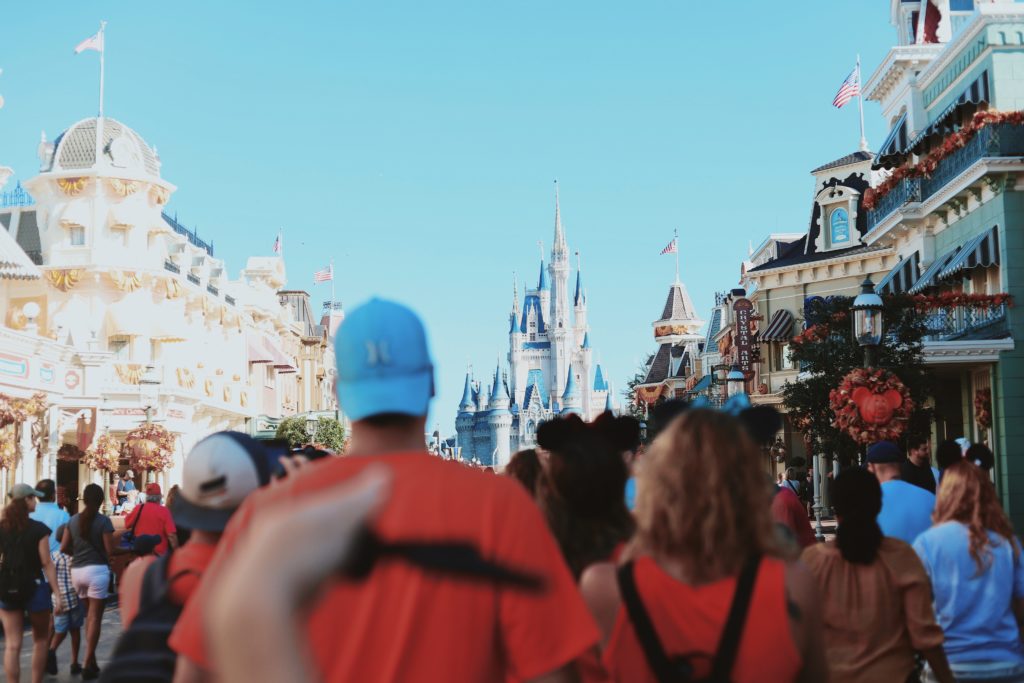 If your kids (age 4-12) want to train to be Jedis, arrive at Disney Hollywood Studios 30 min prior to opening. Once they open the park proceed to the Indiana Jones Adventure Outpost near the entrance of the stunt show (it's to the left of the park entrance). Participants must be present to register, and space is limited so it's first come first served.
If you don't need to see Tinker Bell fly or see the front of the castle while watching the fireworks at the Magic Kingdom, go BEHIND the castle to see the fireworks. The view is fantastic, and you don't have to fight crowds. In fact, grab a seat at one of the outdoor restaurants and enjoy! Visit this site for a list of the best places to view the nightly fireworks.
Stop by any Guest Relations or indoor merchandise locations and get a Celebration button (1st Visit, Happy Birthday, Happily Ever After (honeymoon), and "I Am Celebrating"). These buttons will generate special attention from Cast Members as well as other guests.
If your kids are into pin swapping (collectable pins) with cast members, pick up a bunch of pins before your trip on Amazon or Ebay … it might mean the difference between a $1 pin online or $8 in the park.
Get to the parks 45 mins prior to the scheduled opening time for the shortest lines.
Skip the parades and hit the rides, this is the least busy time for lines.
Avoid Magic Kingdom on Saturdays as the lines are the longest on that day of the week. Mondays, Tuesdays and Wednesdays are the least busy days.
Catch the "Kiss Goodnight" most nights in Magic Kingdom from Main Street. It's the parks farewell to guests every 30 mins after the park closes. Most people leave the park before it happens, but it's a great way to end your day at Magic Kingdom.
Family photos taken from the front, dead-centre of Cinderella Castle are the most popular, but the back of the Castle is arguably prettier and a much more unique location for that family photo.
Save yourself the cash and buy some Disney themed merch for your kids to wear before you go to the parks. Companies like the Disney Store, Walmart and the GAP often have Disney trademarked sweaters, t-shirts, pj's, etc. Buying these in advance to surprise your kids with will save you a pretty penny vs buying it in the park.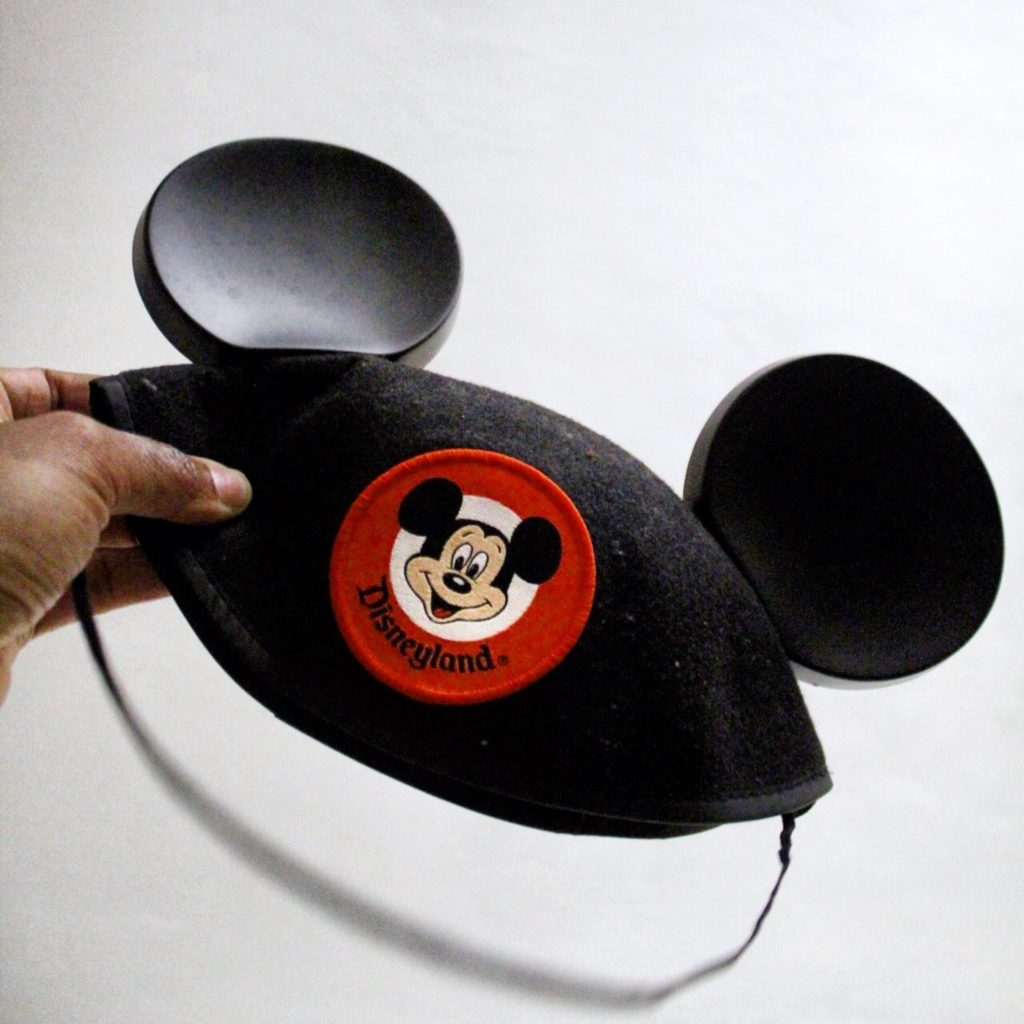 There are even makers online through Etsy who sell customized, glittered, decaled Mickey/Minnie ears. Your family can have the coolest Mickey ears in the park … and no one else can get them there!
Pick up a flashy notebook at the Dollarstore and string a fat pen to it (easier for Characters with gloves to hold) so your little one can get Character signatures. Autograph books at Disney World are $10 USD+ … or another great idea is to order the Junior Character Encyclopedia of Disney Characters from Amazon and have the Characters sign their photos in the book!
If you're staying at a Disney World Resort you can schedule a morning wakeup call from Mickey or Stitch!
Character meet and greet lines are shorter in Animal Kingdom and longer in Magic Kingdom.
Take a break! Mid-day when the park is the hottest and you're tired from getting there early, go back to your resort for a nap or a cool down in the pool. Then go back in the evening when it's cooler out.
Kill some time in line by playing the Sorcerers of the Magic Kingdom card game. Sign up at the Firehouse at Main Street, and players receive 1 free pack of cards each day they visit. It's fun for kids and adults, and you get to keep the cards.
DINING TIPS
Try the Baked Alaska at the Boathouse for a unique dessert that can be shared by 4 people.
Adults can always order from the kids menu, which will save you money (yay) while still getting a smaller meal that will satiate smaller/moderate appetites.
Popular dining experiences book up early, use your My Disney Experience app to schedule dining if you have a meal plan, OR call (407) WDW-DINE to make reservations.
Make sure to try the ever popular Pineapple Dole Whip. Find it at Captain Cook's at the Polynesian Resort, or Aloha Isle at Adventureland in Magic Kingdom.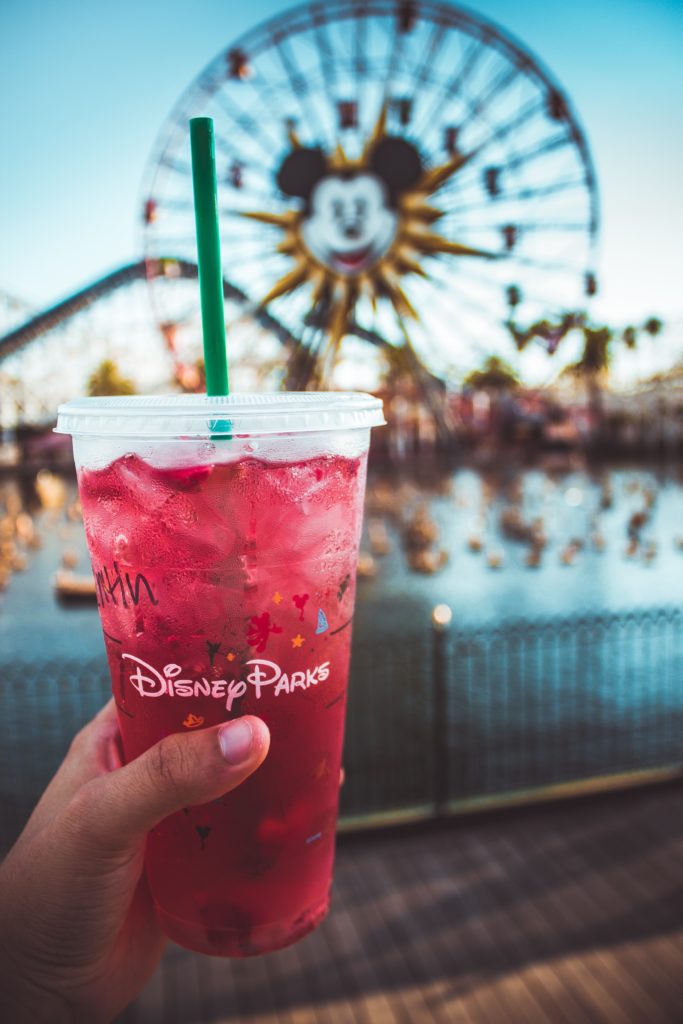 MY DISNEY EXPERIENCE
My Disney Experience is the ultimate planning tool for your Walt Disney World vacation. This is where you can book dining reservations, make FastPass+ selections, find out park hours, look at the wait times for attractions, and so much more! My Disney Experience combines all of your vacation planning into one convenient location that's accessible from multiple electronic devices.
When planning a Walt Disney World vacation, you can use My Disney Experience on your computer, tablet, and even your smartphone. With your preferred device, My Disney Experience allows you to share all the exciting details you have coming up on your future vacation with the friends and family members who are coming with you. As long as everyone in your party is connected to My Disney Experience, you'll be able to make the vacation plans for them! When your party is all connected on My Disney Experience, the vacation plans will be shared amongst the group!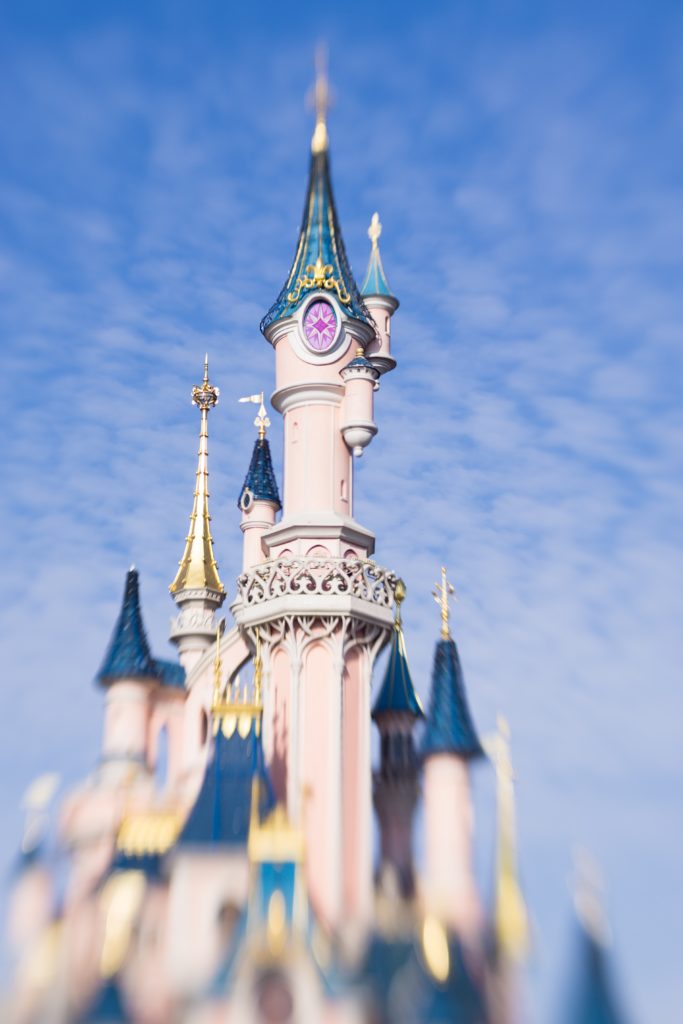 My Disney Experience is where you'll customize your MagicBands. A MagicBand is a wearable device that you'll use as your resort hotel key, your park tickets (with valid park admission), your FastPass+ verification, and you can even make charges to your room for merchandise and food at select locations.
For the phone or tablet, you can get started by downloading the app.
Read more about the My Disney Experience app here:
FASTPASS+
If you are staying at a Disney World Resort you can schedule your fast passes 60 days prior to arrival … or 30 days prior to arrival if you are not staying on property.
Hot tip – Schedule your 3 FastPass+ credits for rides in the morning, and once you've used them, schedule them again for the evening (meaning you can use it 6 times in one day!). More info here!
PACKING LIST AND TIPS
Sunscreen and insect repellent
Lip balm with sunscreen
Hats
Dollarstore ponchos (weather can always turn), ponchos in the park cost $10 USD
Sweaters for the evening
Cup with lid or water cantines, ice water is free from any café with fountain soda serve (don't spend money or credits on water!)
Small first aid kit and lots of Band-Aids and moleskin for walking blisters
Gum (not sold on Disney property)
Laundry detergent packs and dryer sheets (laundry facilities are on site)
Playing cards and travel games
Breakfast bars and cereal (save some cash at the park and have breakfast in your hotel room)
Even if your little one has outgrown their stroller, it might be a good idea to bring an umbrella stroller or plan to rent one. The average distance walked by guests in the park is 14km/day!
Bring a backpack for the day to carry your things. Disney security will check every nook and cranny every time you enter the park, so make sure it's easy to search through.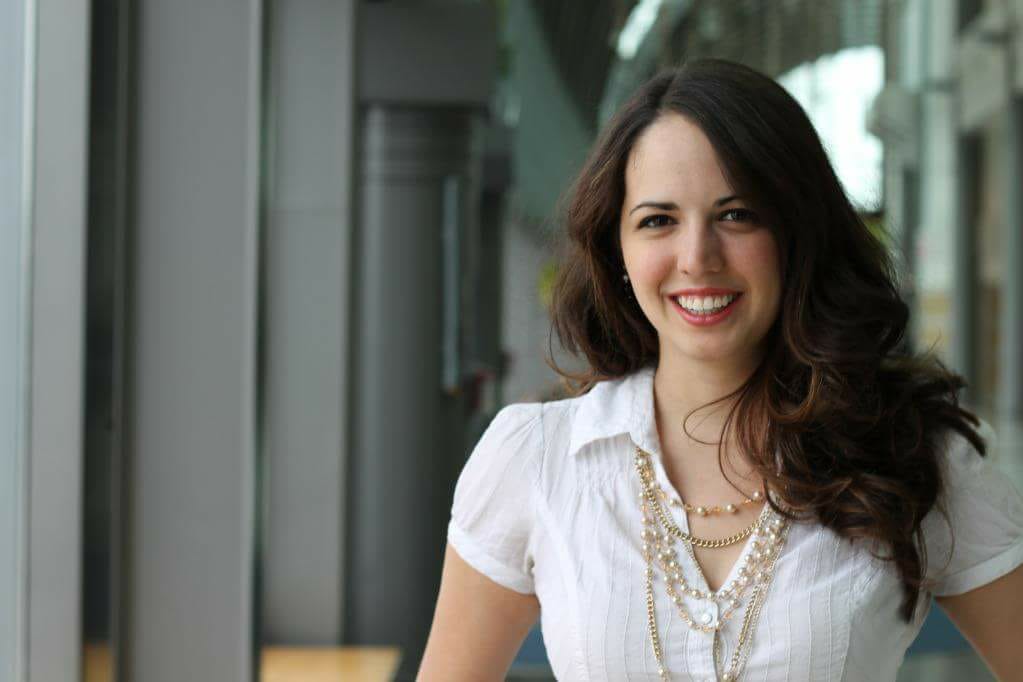 Monika has been working in the travel industry for the last 10 years. Her career began with running student tours across Canada and later moved into direct tour sales, outside sales, travel marketing and travel consulting. She now works for Flight Centre in Toronto, Canada as an Assistant Team Leader.