In 2009 I was in the second year of university, studying to become a mechanical engineer. For anyone who has endured university, you know that you need small indulgences to keep you sane. A friend of mine introduced me to the TV show Rob Dyrdek's Fantasy Factory and it instantly became my indulgence. I would stream the episodes from the MTV website and always watched the new ones as they came out each week.
The show followed Rob Dyrdek, a professional skateboarder and business mogul, on his day-to-day adventures in his home of Los Angeles. Rob started by purchasing a factory and then built an office and skate park within it. He then proceeded to fill it with various toys such as dirt bikes, skateboard ramps, foam pits, basketball nets, zip lines and anything that he thought would bring enjoyment to him and his friends.
I thought the premise of the show was brilliant. Rob's energetic demeanour and his drive to make all his fantasies come true (hence the name of the show) was inspiring and his adventures were exciting to watch. He dreams big and is always looking for the next adventure but he also has the money to achieve all of his wildest fantasies and bring them to life in a TV show for everyone to enjoy.
This is where the inspiration to create my bucket list came from and one item on my list, #46 Go to Brennan's Restaurant and race a turtle, was from when he did this during one of the episodes of his show.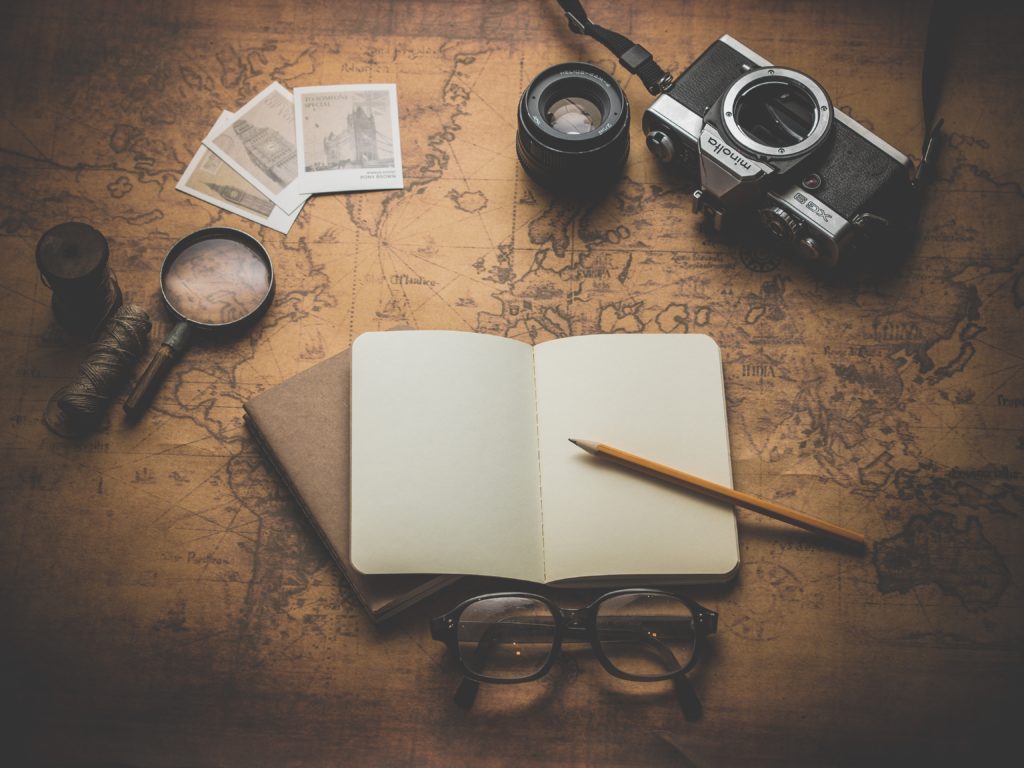 It was in December 2009 when the idea came to me to create a bucket list. I was watching the show during the final exam period for the fall semester. Once the exams were over I had two weeks of living at my parents' house over the holidays before I had to return to university. During these two weeks I dedicated my time to compiling the list.
One of the things I always wanted to do was to go for a polar bear dip. This consists of donning swimwear and jumping into the ocean in the middle of winter in Canada. An event is organised each year in Halifax where numerous participants complete this on New Year's Day. This was the first item on the list and also acted as the kick off to the list.
The first thing I did during these two weeks was open Google search on my laptop's browser and typed in "things to do in your lifetime". I received pages and pages of lists filled with great ideas. It was great to have so many ideas at your fingertips and I started reading each list and copying the ones that interested me. The list began to grow rapidly.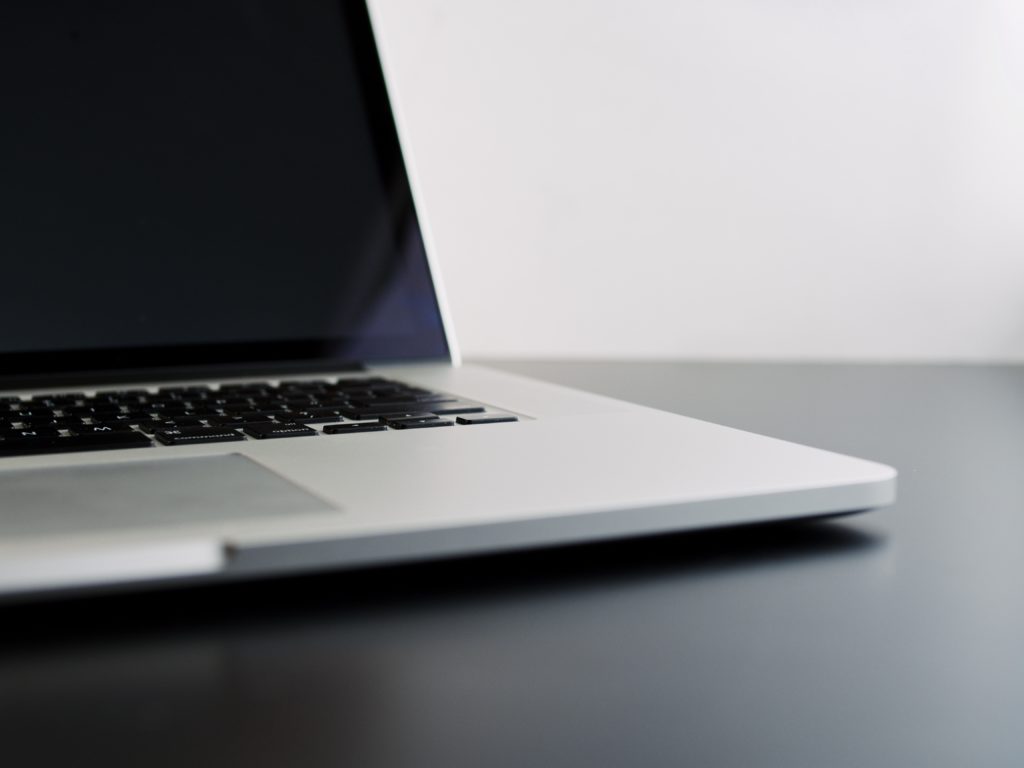 Many of the items from the lists were generic life goals that everyone wants to complete such as "walk on the Great Wall of China", which I definitely had to put on my list. There is nothing wrong with generic life goals as long as they are important to you. However, I wanted some variety in my list so I began to think of things that have always been important to me on a personal level. These are the true life goals that you strive to achieve and they will be the ones that will probably be the hardest to achieve, such as "invent something and obtain a patent for it". The list grew longer again.
See Launch Pad for a downloadable bucket list template and starter guide.
I continued the list by thinking about all the things in my life that I was curious about but have never bothered to do anything about. One of them that came to mind was "eat a raw egg", which was inspired by the Rocky movies. I love watching movies and I actually find them very educational if you pay attention. They show you what cities look like, teach you the languages that are spoken in different parts of the world, the dialogue usually has some element of historical education and they always have a lesson to be learned. I enjoy picking the lessons from each movie and find movies very relatable.
Some people may think that eating a raw egg is not necessarily a life goal as it is so easy to accomplish but I wanted some depth to my list so curious items were included. After all, the list is for me so it doesn't matter if other people don't agree with my items.
Some items on the list resulted from silly ideas I had in my head such as "swim in a fountain" or "get tasered". The purpose of a bucket list is to commit to completing your life goals by writing them down but if it turns into a chore it becomes easy to lose the drive, which is why I added some silly items to keep it fresh. Looking back on this decision I am glad I did this because when I read these items I still chuckle to myself.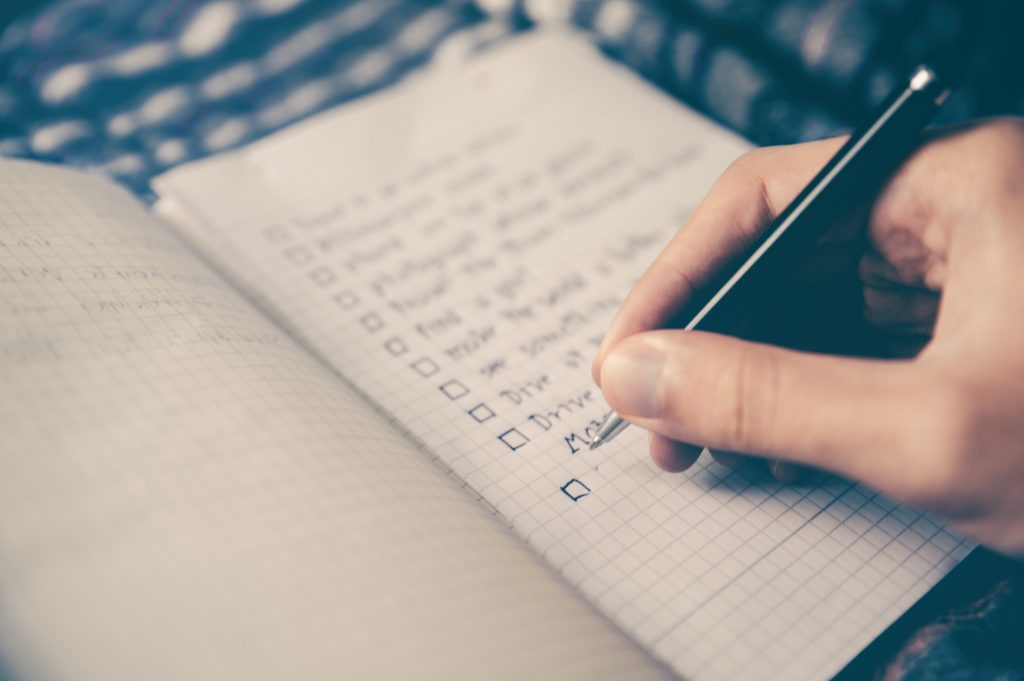 Creating the list was not a solo task; for those two weeks I asked everyone I spoke with to give me ideas for a bucket list. I asked my brother, my parents, my friends and anyone who would give me the time of day to help with a few suggestions. Surprisingly, everyone seemed quite excited to help me. I think they saw it as an idea with some merit so they were happy to offer their time.
When I was done compiling I had a list of about 200-300 items. In my opinion this was way too many and I had my mind set on 100 items. I spent many days narrowing down the list to the ones that were most important to me, while still maintaining a good balance of generic goals, personal goals, curious goals and silly goals.
Some people will have more or less items or they may just continually add to their list throughout their life. There is no right or wrong way to do it, the important thing is that you do it for yourself. I decided on 100 items and I closed off my list so that one day I would be able to cross the last item off the list. This is not to say that the adventurous things in my life will be limited to these 100 items, I simply realised that I would gain more pleasure from finally completing the last item on the list than continually adding to my list.
After finally completing the list the first thing I did was print it to get it off my computer and make it a reality. This is the same copy I am still crossing off today and every time I look at it, it gives me new inspiration.
Check out my list and find your inspiration to start your own.
I have noticed a trend while working on my bucket list. I either learn a valuable life lesson through the process of completing an item or I use the knowledge from a life lesson I have learned in the past to help me complete an item. Some items are purely for fun but most of them are related to life lessons. These lessons will be shared on my website as additional post, following the respective bucket list post.
I hope these lessons are able to help you as much as they have helped me. If you want to learn more about my experiences, please feel free to contact me.
Follow the steps I have described and start building your own list today!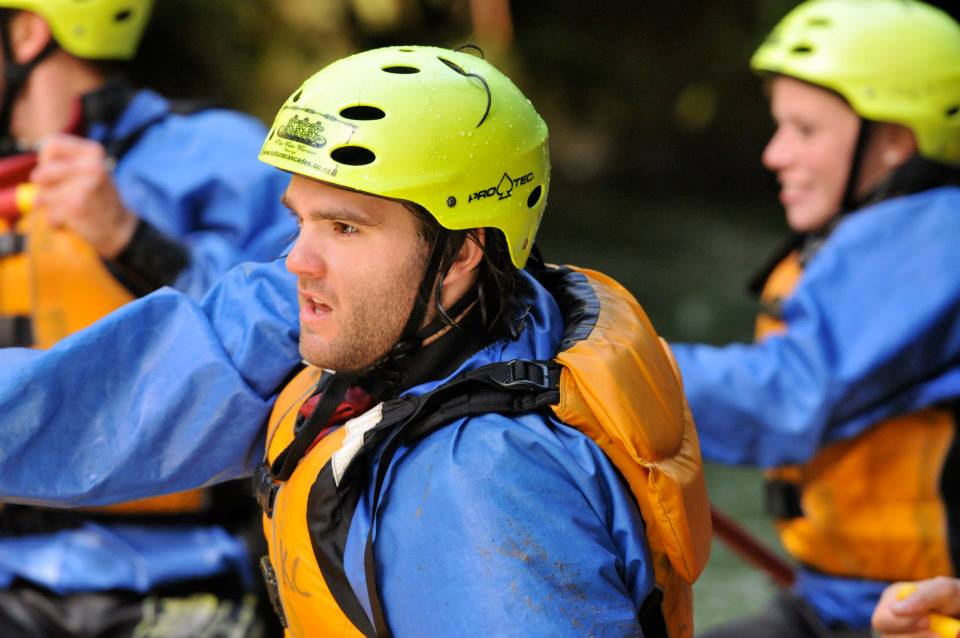 Dave has been on a mission, since 2010, to cross off the 100 items on his bucket list. The stories of his adventures are complimented by life lessons learned along the way and his travel tips are unique to his experiences.