Iceland is known as The Land of Fire and Ice … and the best place to relive your Game of Thrones fantasies as a lot of their "North of the Wall" scenes were shot there! The appeal of Iceland is its vast untamed beauty, and arctic delights like the Northern Lights, glaciers, and hot springs. It straddles the Atlantic tectonic plates of North America and Europe, meaning it also has active volcanoes and hundreds of hot springs to explore.
When flying between North America and Europe, adding in a stopover in Iceland is an absolute must for those who love adventure, culture, and food. The national airline, Iceland Air, and their local budget airline, WOW Air (both based in the capital city Reykjavik), operate multiple daily flights to the East coast and central United States and Canada, and onward to Europe (and Israel too!). Both airlines offer free stopovers in Reykjavik … this means that a flight from Toronto – Reykjavik – London with/without a 3-day stop in Iceland would be the same price. Most airlines let you stay up to a week during a stopover, but for Iceland I would recommend 5 days.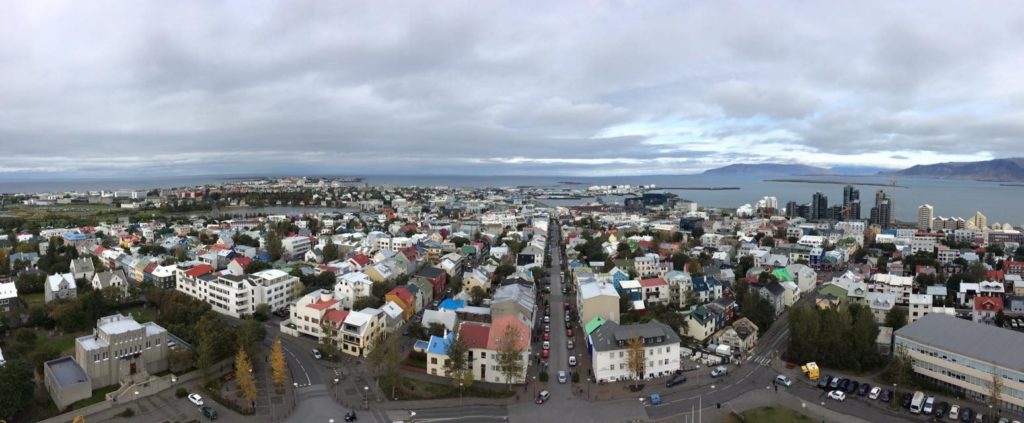 Here would be my day-by-day recommendation for a 5-day city stopover in Reykjavik, Iceland:
*** DAY 1 – ARRIVAL ***
Arrive in Reykjavik, Iceland.
Take a pre-arranged transfer to your hotel or hostel downtown (taxis are very expensive).
Enjoy the rest of the day exploring downtown Reykjavik. Make sure to try their famous hot dog cart! And for just a few bucks, take the elevator to the top of the central Lutheran church Hallgrímskirkja for a panoramic view of the city.
This would be a great day to book a Northern Lights tour. These run in the evening during the autumn/winter/spring months (not in the summer as there is 24hrs of daylight). The tour is weather permitting, so if it's cloudy it will be cancelled. It's a good idea to schedule this for the first or second day of your trip in case it is cancelled due to weather … that way you can reschedule to day 4 or 5.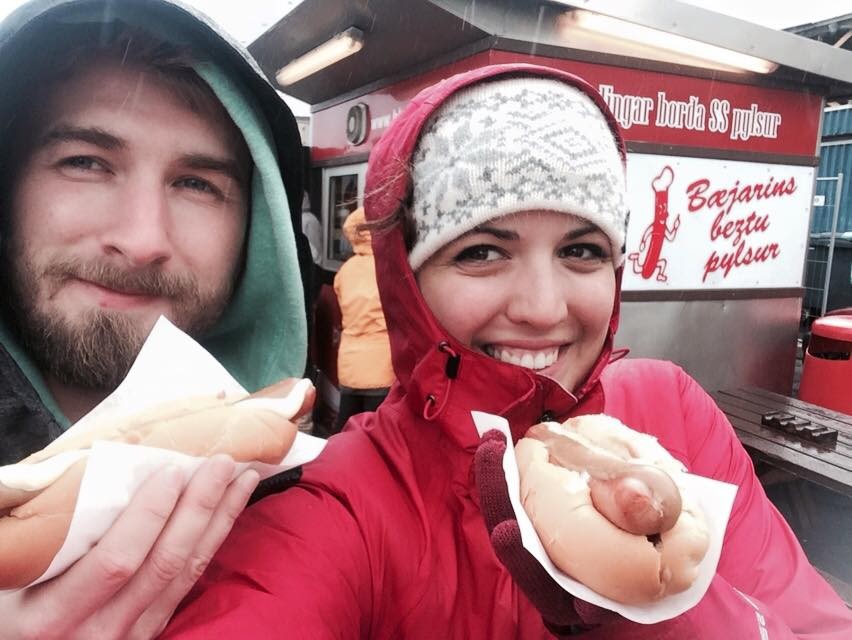 *** DAY 2 – THE GOLDEN CIRCLE ***
Participate in a guided tour of the Golden Circle. This is a popular route of the most jaw-dropping sights in the Reykjavik area, which include geysirs, waterfalls, and an opportunity to stand in the rift between North America and Europe (you can be in two continents at once!).
This is usually a full day tour, so don't plan much for the evening other than relaxing back at your hotel … or if you're up for it, hitting up the city's rotating happy hour using the app, Appy Hour!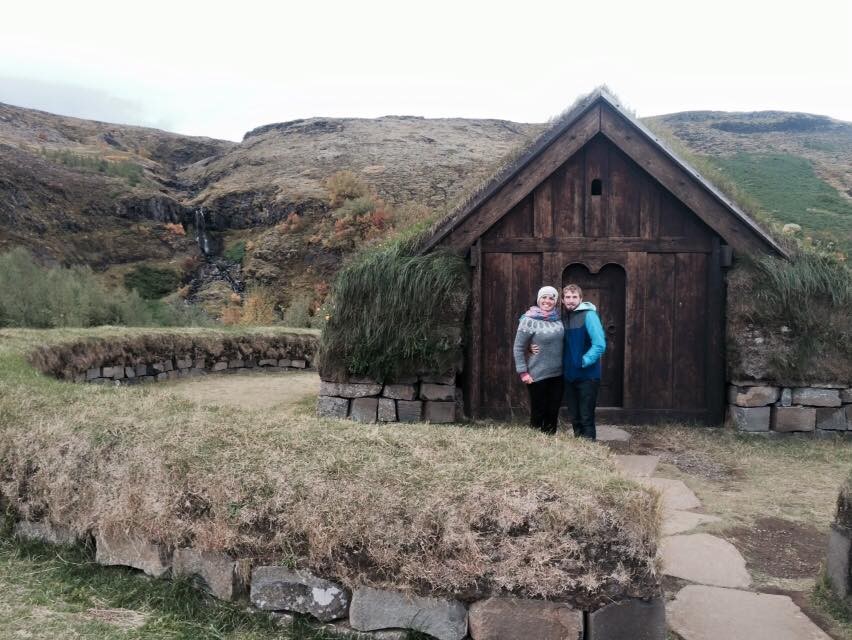 *** DAY 3 – HOT SPRINGS HIKE ***
There are a couple of organized tour hikes to remote hot springs. On these itineraries you spend the day hiking and then get to relax in the spring before heading back. A great activity for those who want to be active.
For those who want to see nature but don't necessarily want to hike, try puffin/whale watching, a tour of the South Coast, or journey into the centre of a glacier (they've bored a tunnel into a glacier and they even have a tiny chapel in there!).
Finish off your day with reservations at Kopar restaurant, downtown Reykjavik by the pier. They have a 9 course tasting menu that uses all Icelandic ingredients.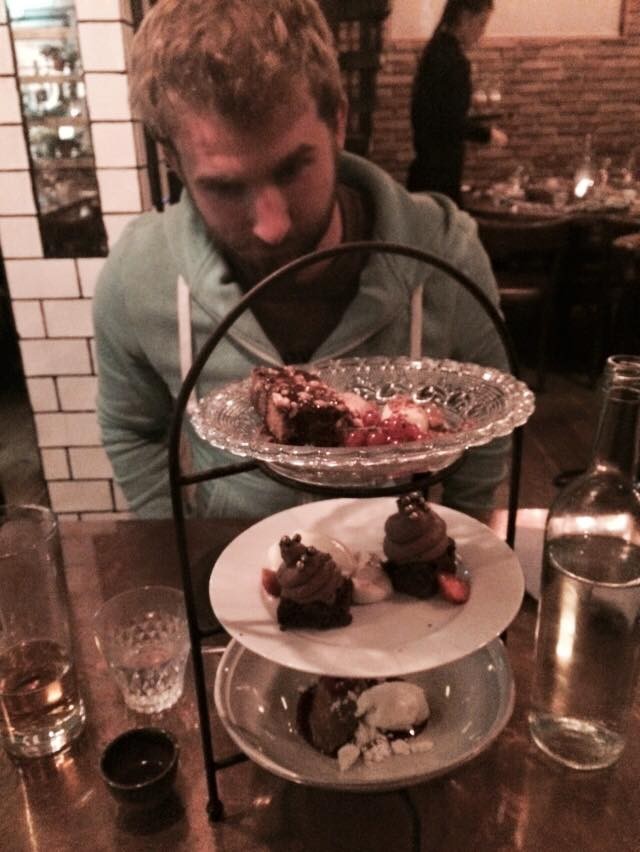 *** DAY 4 – FREE DAY ***
It's always nice to have a free day to fill in with activities that locals and other travellers recommend during your trip.
If you're looking for the ONE Icelandic souvenir you should get, find yourself a warm and cozy wool sweater. There are a dozen shops downtown that sell them from local knitting collectives to high end retailers. They cost a pretty penny, but they are warm without overheating, and great for the outdoors. I tried on sweaters in every store and settled on the tightfit pullover in grey from the Nordic Store (pictured above at the Viking Settlement). Haha I don't get paid to make this referral, it's honestly the best sweater I own!
There are also some great Reykjavik walking tours and food/beer tours you can take that will only take a couple hours and leave you with lots of free time to enjoy the city.
If it's a weekend, check out the flea market by the pier. It's here that you can buy and sample fermented shark, an Icelandic delicacy.
Finish off your night by visiting one of the local public pools … you guessed it, heated by hot springs. I recommend Laugardalslaug which is an Olympic sized pool with our outdoor hot tub area, cold plunge, and a waterslide! Our hostel concierge said it was a very Icelandic social thing to meet up in the evening and soak at the pools.
*** DAY 5 – BLUE LAGOON AND DEPART ***
It's your last day, booo. But if you have an afternoon or early evening flight, you can still fit in one more activity, the Blue Lagoon. The lagoon is famous for its silica rich waters which appear to be a cloudy pale blue. It's a high end spa and hotel, so you can also indulge in massages and other treatments. It's located very close to the airport, so there are transfers from downtown that will take you to the lagoon for a few hours and then shuttle onward to the airport. Visit the Blue Lagoon's website for shuttle and tickets. And make sure to buy your tickets in advance as they are often sold out on the day of (sometimes even weeks before during peak season).
Then fly on home or onward to your next destination!
Looking to add or tick off some items on your bucket list, here are some ideas of things you could do while in Iceland. Some of these may take a little more research, and some require a little more time than a 5-day stopover:
Drive around the whole island of Iceland
Visit the Blue Lagoon
Swim in Seljavallalaug Pool
Stand between two continents
Eat fermented shark
See the midnight sun
Shear a sheep
See the Northern Lights
Get a hot dog from Baejarins Beztu
Buy an Icelandic sweater
Diving in the Silfra Fissure
Explore an ice cave
Visit the Buubble Hotel – sleep under the stars!
Visit the black sand beaches of the South Coast
Want to be notified when new blog posts are uploaded? Subscribe below.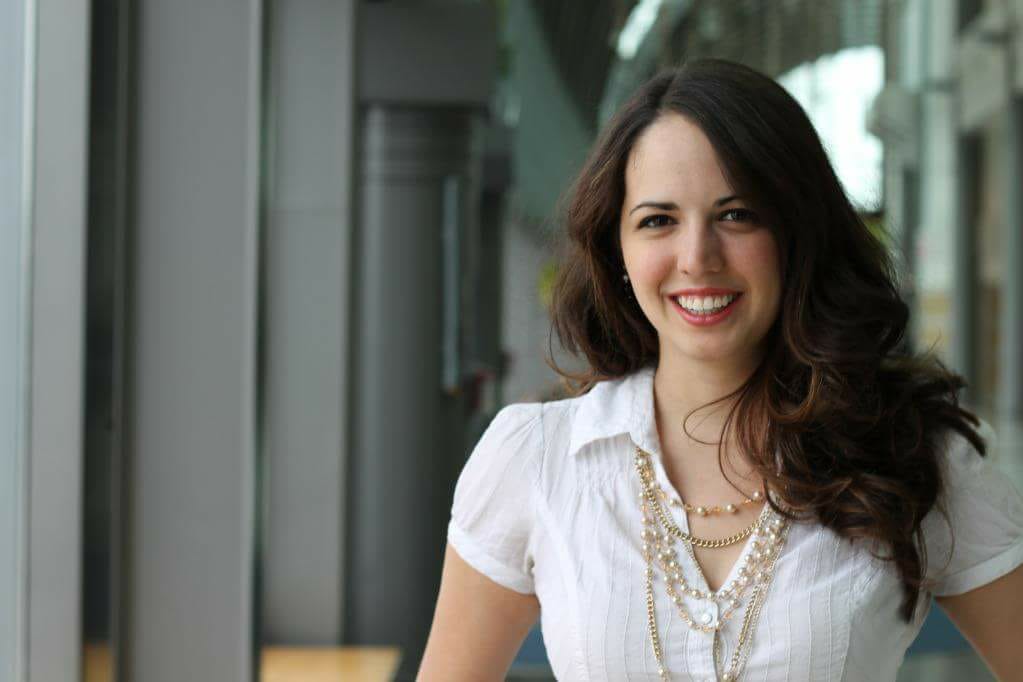 Monika has been working in the travel industry for the last 10 years. Her career began with running student tours across Canada and later moved into direct tour sales, outside sales, travel marketing and travel consulting. She now works for Flight Centre in Toronto, Canada as an Assistant Team Leader.