I'm sure that a lot of readers of this blog aren't even thinking about having kids at this time. But there are a lot of millennials following as well, and one by one you're each getting plucked off the singles list, getting married, and inevitably having kids (or likely skipping getting married and putting that money toward a house or trip!). When you have kids, there's no need to ditch your travelling habits or shelve your bucket list for when the kids grow up – it's just time to restructure and reorganize it. Are there trips on your list that are more baby friendly than others? Perhaps, there are some great places you would like to go that would be great for when your little one is 4-6 years old, or 8-12 years old.
For us, we had our little one in February 2017, so we took a trip with her when she was 11 months old, just before I went back to work – and it was an amazing experience. I work full-time as a travel agent, so you knoooow I was online doing my research and picking my friends' brains, who had already taken the daunting step of flying with a baby. I've assembled some tips from our recent trip to Costa Rica that I thought I'd pass along to you:
BRING THE HELP
If you can, travel with grandparents, siblings, or friends who can lend a hand. If you're fortunate enough to have a nanny … look into bringing them as well. Having another person who can watch your kiddo for a bit while you take a nap, hit the beach and read a book, or take an excursion can elevate your trip into an actual vacation for everyone. If you don't have family or friends who want to come along, you can still travel without them! Be prepared to keep a similar nap schedule as you do at home.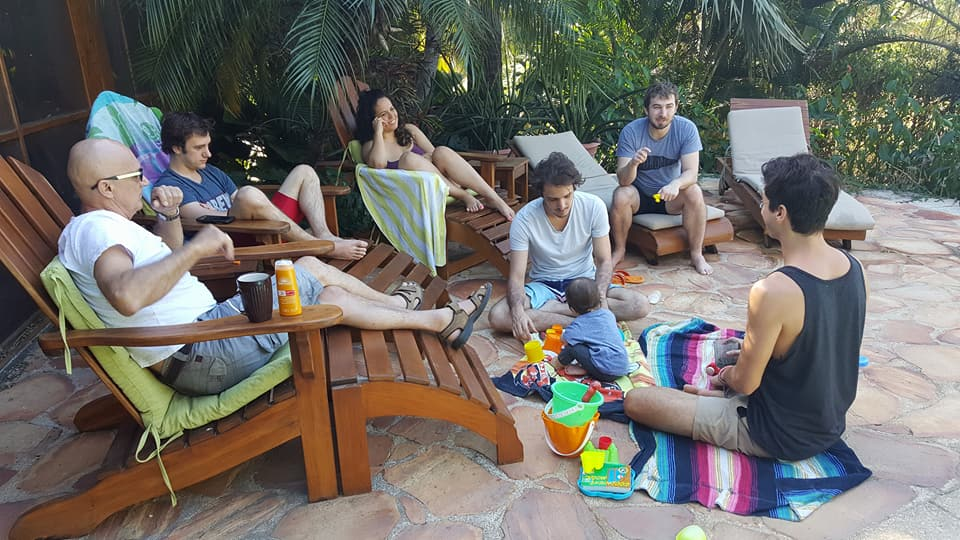 CHOOSE THE RIGHT PLACE
On our trip to Costa Rica we stayed at an Airbnb villa. This was lovely as we had a private pool, kitchen, and a huge living area to keep baby contained in. It was ideal for our group because overall it was cheaper to rent a place vs putting the whole family up at an all-inclusive resort. I'd only recommend this if travelling with relatives/friends as it will help keep the cost down, but keep in mind that staying at a villa means there are more errands to run (groceries, cooking, cleaning etc). If it's just you and your partner, a villa may start to feel like everyday life vs a vacation. If you're considering an all-inclusive resort, try to find one that has a partition or 1-bedroom option … that way you can put baby to sleep and still enjoy your space without disturbing them. Room service is also a big plus … while baby is sleeping you can order a snack or even dinner if they go to sleep early. Another cool property feature to look out for at resorts is a swim-out room. At night when your baby is sleeping, you can step out of the room and off your patio into the pool for a relaxing night swim – all while baby is just a few feet away in their crib.
AIRLINES
Book with an airline that has a great kids policy. We flew with WestJet and they allowed us to bring 2 of either a stroller/pack'n'play/car seat – free! Plus a diaper bag for baby along with our own personal carry-ons. Other airlines will offer benefits for kids like free seat selection and free meals. Just search [AIRLINE NAME + CHILDREN] to get that airline's infant/child policy and their perks.
We booked an early outbound flight (9am), so by the time we were ready to depart, our baby had been up since 5am (commute, security, terminal, embarking) … so the white noise of the plane's engines and the rumbling put her right to sleep. She slept for 3hrs … this is not normal for her haha. I think the extended awake time and all the excitement really helped – plus a nice bottle of milk during boarding. Some airlines offer bassinets on long haul flights (Europe/Asia), but don't expect it on the planes heading to the Caribbean. Bassinets can be booked through your agent or by calling the airline – you will need to pay for seats if there is a charge, and it's first come first served.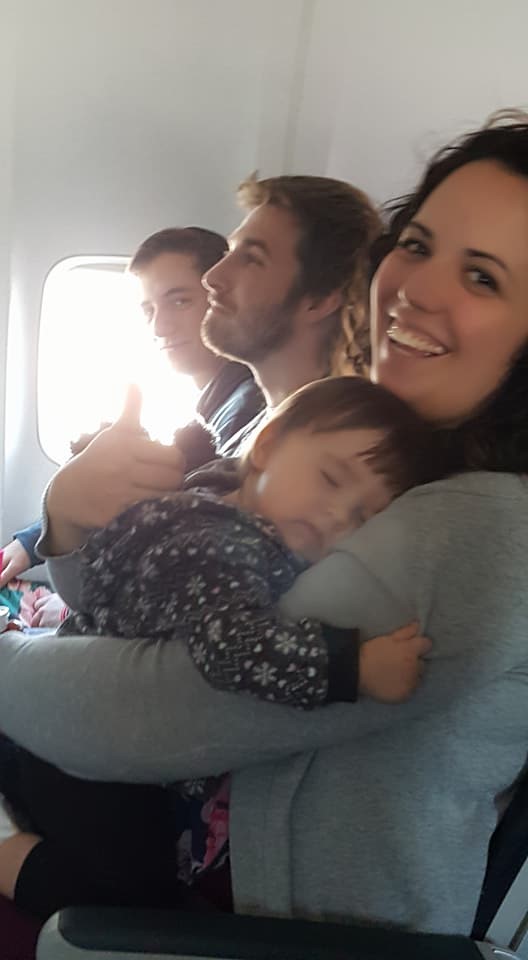 No, this isn't normal … but WOW were we lucky!
AT THE AIRPORT
An umbrella stroller at the airport is a must, and it's great for getting around your resort or travel destination easily. Car seats, you can rent (sometimes) from the car rental company – call in advance to reserve. If you're taking a bus to your resort, your baby can ride on your lap. But, if your baby is still in a bucket seat, bring it along, you know how to work it and you know it's safe and clean. NOTE: Babies under 2 years are FREE on planes if they are sitting in your lap. That said, airlines advise that the safest way for them to travel is in their car seat – you will then have to pay full or a slightly discounted rate for their seat. We flew with our baby on our lap.
 SEATING
Pay for seat selection … you don't want to get stuck sitting apart from your partner, other kids, or extended family. Nowadays most airlines charge for seat selection … although some international flights are still free (check with your travel agent). And YES, it has happened that kids get assigned seats away from their parents, so don't take the risk (this is referring to older children, not babies under 2). We had six seats pre-booked for our family and grandparents which meant our little one had a whole row of family member's laps to explore!
CARRY-ON
In my carry-on I had all the snacks and food. Food is free entertainment! As a travel agent I get asked a lot about bringing food on the plane and YES you can bring your own food through security, just keep liquids under 50ml. Powder formula is no problem. Breast milk is fine too. Fruit/veggies/seeds/nuts can be a problem if you try to enter another country with it, so just eat it or dispose of it before your enter the destination's customs. We brought blue berries, cheese, crackers, num nums, and Maria cookies (and snacks for Mom and Dad too). Check your airline and country's policy on travelling with milk in advance (just to be safe as these things are always changing).
PRO TIP: bring an empty water bottle and fill it once you have cleared security, that way you have water whenever you like. And, flight attendants can always prepare hot water for your formula.
My husband's carry-on had all the entertainment. We brought a small bag of new toys (play mobile figures, little animals, play phone, play-dough, etc). As the flight progressed we brought out new toys for her to explore and play with. I also brought along my tablet and pre-loaded some Netflix shows and baby games. You may have a no TV/tablet policy at home, but on a long flight you might want to loosen the rules a bit to ensure a happy flight for everyone. We didn't use headphones (they likely wouldn't stay on at that), she seemed to be content watching Peppa Pig without volume.
PACKING ESSENTIALS:
– Stroller
– Pack'n'Play
– Car seat (if needed)
– Portable high chair …. life saver
– Baby's plates and utensils
– Enough diapers for the trip + more … consider unexpected delays, or natural disasters that may keep you in destination an extra few hours to an extra few days. Be prepared. You can also save a lot of space by buying the diapers in destination and only bring the ones you need for the flight.
– A few room + beach toys
THINGS TO CONSIDER WHEN CHOOSING A PROPERTY:
– Room category (Junior Suite or 1 Bedroom)
– Upgrade to Swim-out! Have the pool right at your door whenever you want a dip – make sure to keep your door locked at all times while inside to prevent baby from going out and into the pool on their own.
– Amenities for babies (Beaches and Karisma properties in the Caribbean/Mexico do this)
– Room service
– Does the hotel have cribs or do you need to bring your own?
GREAT FAMILY PROPERTIES THAT I RECOMMEND:
– #1 Beaches Turks and Caicos
– Beaches Negril or Ocho Rios
– Hard Rock Punta Cana
– Hard Rock Riviera Maya
– Azul Fives (1/2/3 bedroom options)
– Club Med Cancun or Punta Cana
– Nickelodeon Resort Punta Cana
– Hyatt Ziva Cancun or Hyatt Ziva Jamaica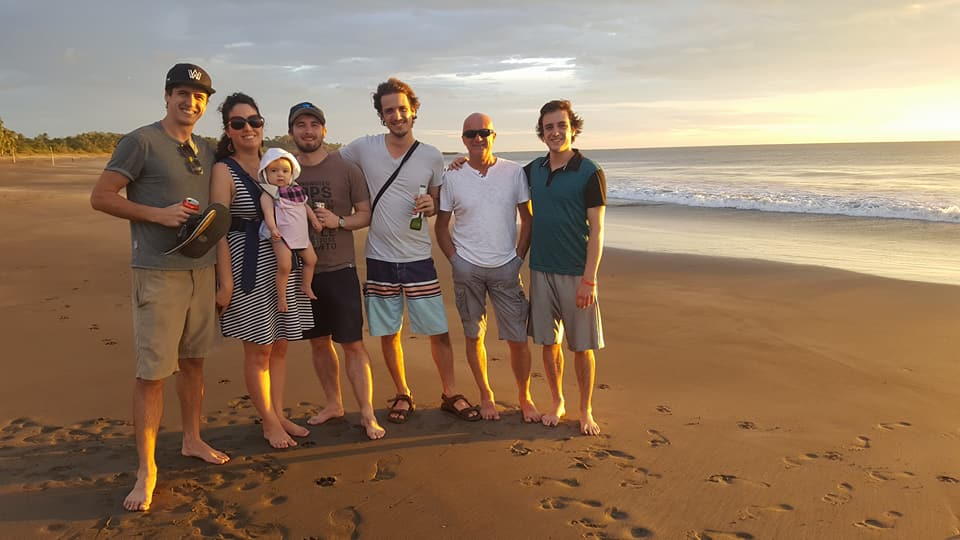 ADDING TO YOUR BUCKET LIST
Here are some suggestions of things you might want to add or tick off on your family bucket list:
Baby's first passport stamp
Have your kids try a new food
Have the kids learn to say "please", "thank you", "hello" etc in the local language
Swim in all the oceans (Atlantic, Pacific, Indian, Arctic, Southern)
Want to be notified when new blog posts are uploaded? Subscribe below.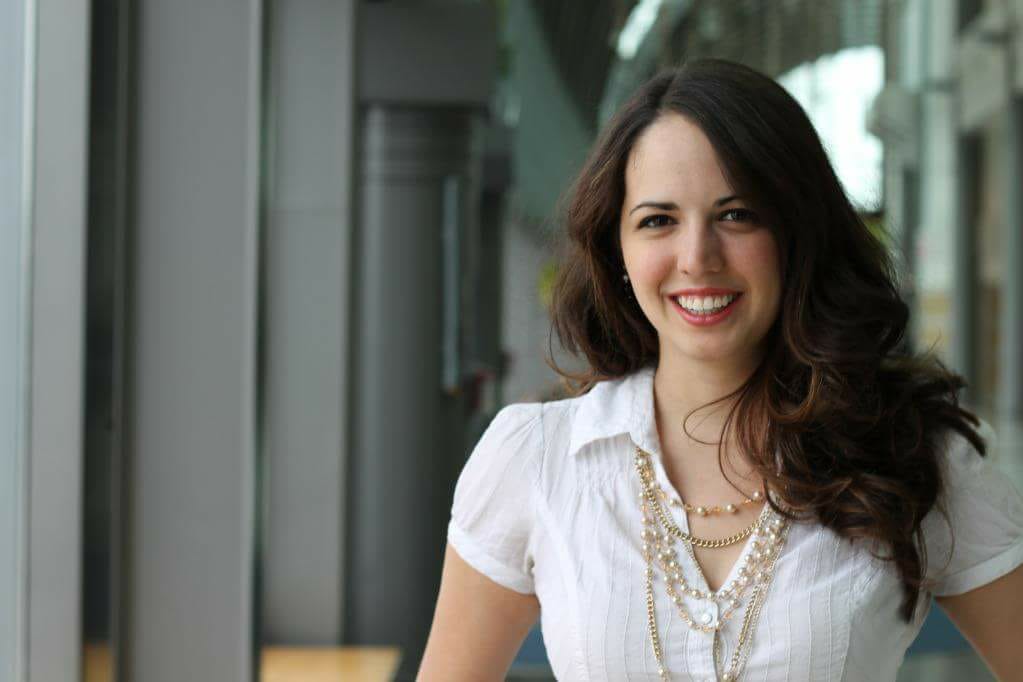 Monika has been working in the travel industry for the last 10 years. Her career began with running student tours across Canada and later moved into direct tour sales, outside sales, travel marketing and travel consulting. She now works for Flight Centre in Toronto, Canada as an Assistant Team Leader.