This bucket list item was completed on 14th March 2014 in New Plymouth, New Zealand.
Once I settled in New Plymouth, the first big boy engineering job I landed was as a project engineer for a company called Core Group Limited. Core Group offer project management and pipeline integrity services to the oil and gas industry in the Taranaki region.
Part of Core Group's services include conducting helicopter flights along the easements where their clients have pipelines laid. This is to ensure that that are no threats to the pipelines such as civil earth works or farmers digging up their paddock overtop of the pipelines.
I knew that our company conducted these pipeline flights every month and I thought that this might be my chance to cross another item off my bucket list. The flights were always completed by our senior field technician, Mark, so I thought I would ask him if I could tag along on one at some point. I missed the January and February flights because some of our clients wanted to go along for the flights and there was not enough room for me.
When it came to the March flight, Mark had an empty helicopter, so he invited me along. We drove to the heliport, which was about 25 minutes north of New Plymouth. When we arrived, they gave me a quick briefing on safety around helicopters. The main things they told me were to always approach/leave the helicopter from the front so that the pilot could see you and to never raise your arms or jump while you are under the rotors. These seemed pretty logical and prudent to follow.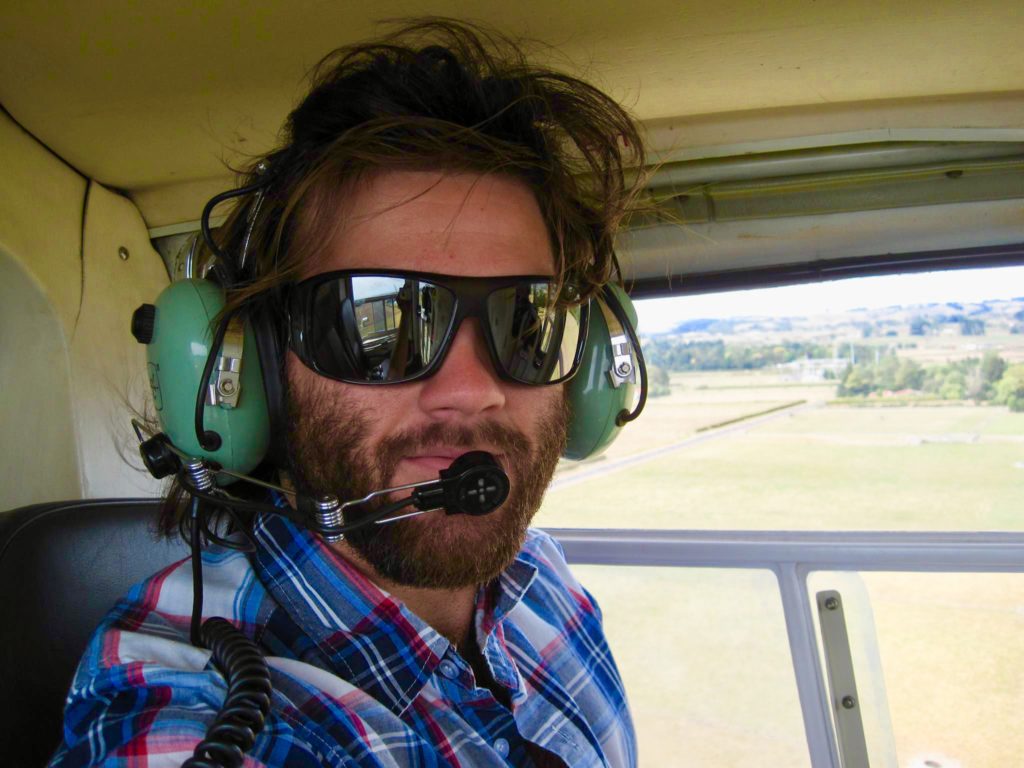 The network of pipelines that we covered spread throughout all of Taranaki. We were at the northern end of the area, so we made our way down south, as far as Hawera, before making our way back north.
The pipeline easements are identifiable aboveground by white marker posts, so the pilot just followed the posts like we were in a video game. We were flying low to the ground so that we could see all the posts. He had done this many times before, so he was able to fly the route quickly. I was in the back and it felt like I was on a rollercoaster the way that he was rolling the helicopter from one side to the other.
The flight was so fun, but I did start to feel a bit sick by the end of it. Like I said, it felt like a rollercoaster, but most rollercoasters don't last 1.5 hours. I managed to make it back to the heliport without vomiting and was relieved to be back on the ground. Another one crossed off my list, and the best part of all… I got paid to do it!
Have you flown in a helicopter? Where did you fly? Let me know if the comments below.
Make sure to read my next post, [#21 Lesson] Ask For Help, which discusses the lesson learned by completing this item. Want to be notified when new blog posts are uploaded? Subscribe below.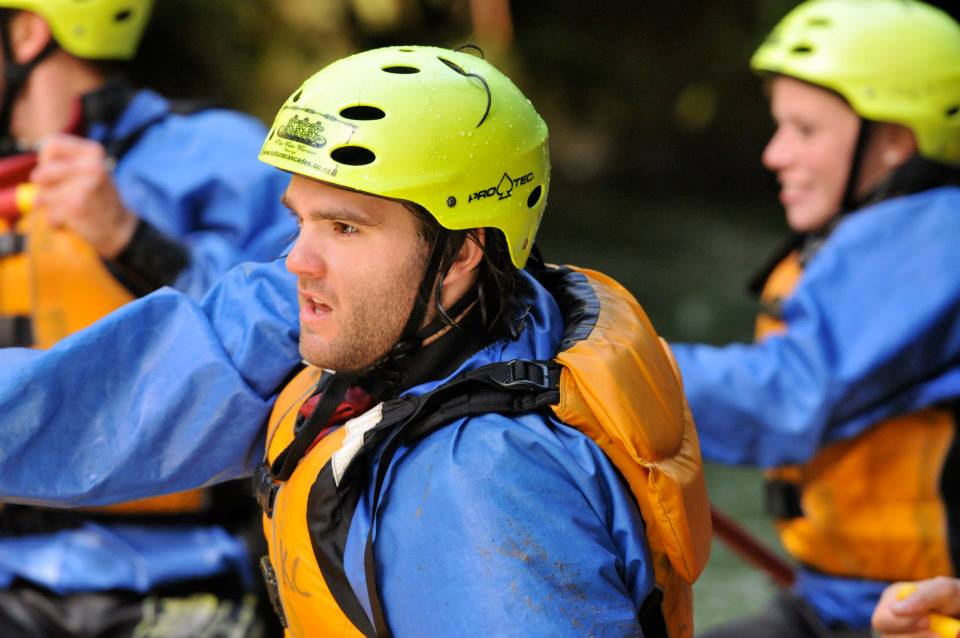 Dave has been on a mission, since 2010, to cross off the 100 items on his bucket list. The stories of his adventures are complimented by life lessons learned along the way and his travel tips are unique to his experiences.