This bucket list item was completed on 13th September 2019 in Las Vegas, Nevada, USA.
This story follows on from my recent blog, #70 See the Hollywood Stars on the Sidewalk. I had a layover in LA but Las Vegas was my final destination, which is where I met up with my mum to whitewater raft the Grand Canyon. I arrived into Las Vegas late on Thursday and we didn't have much planned for the next day.
This was my mum's first time in Las Vegas so after we had some breakfast, we set off on foot to explore the strip. Las Vegas is such a cool city because there are little pockets of other places around the world, such as New York and Paris.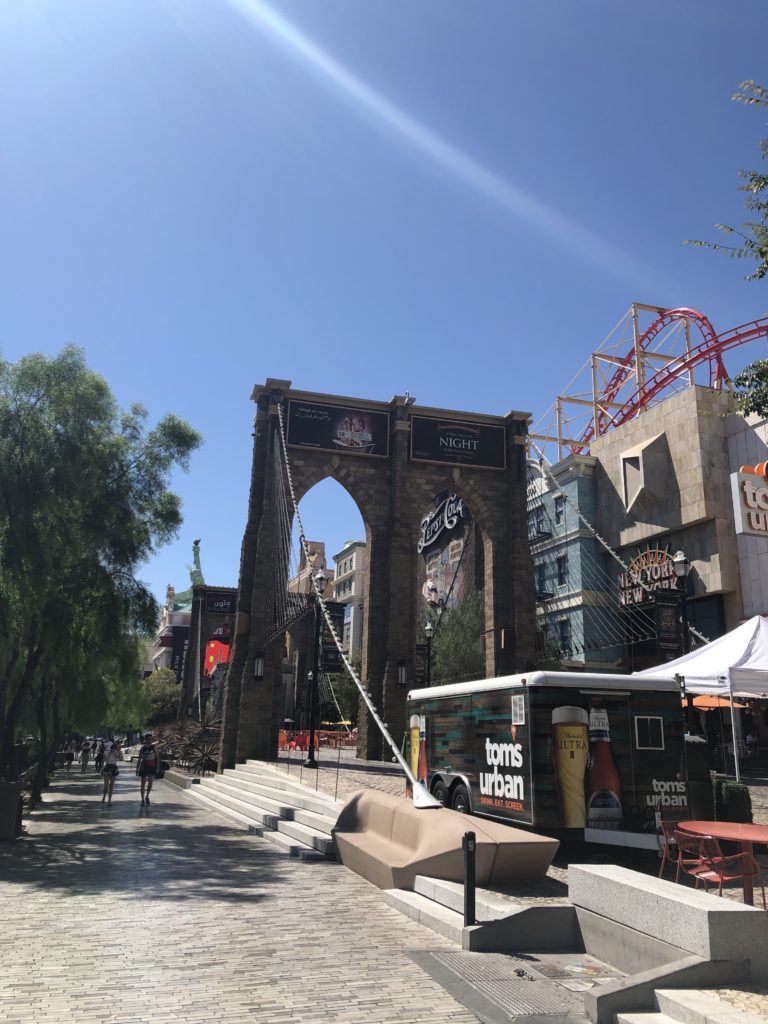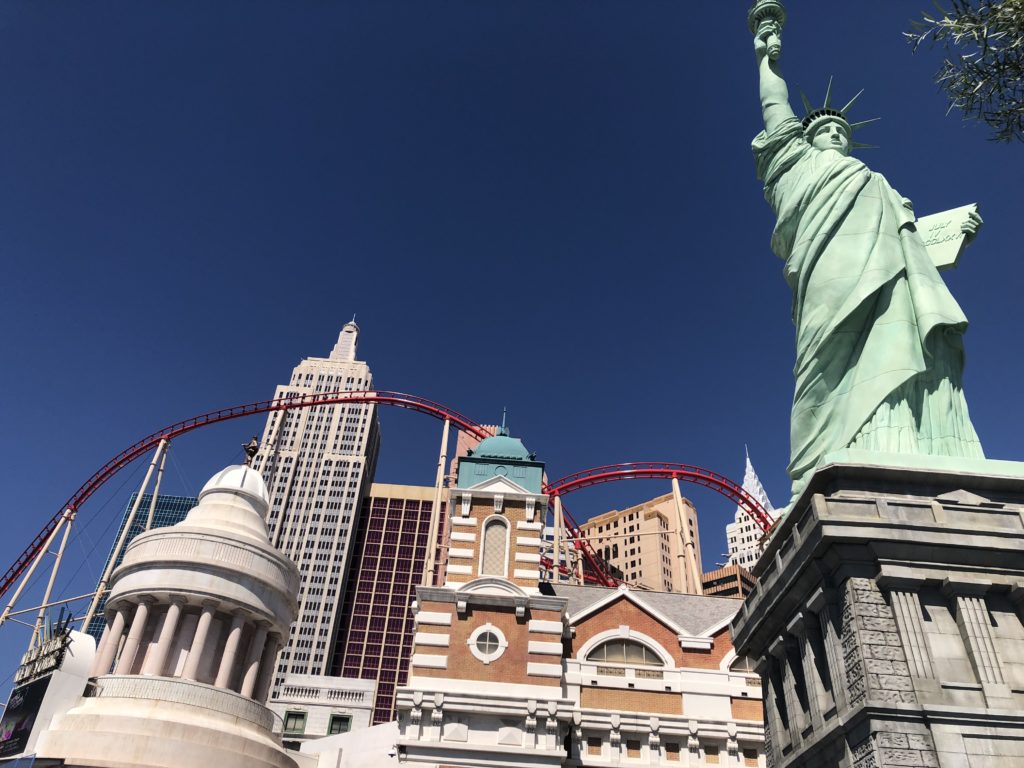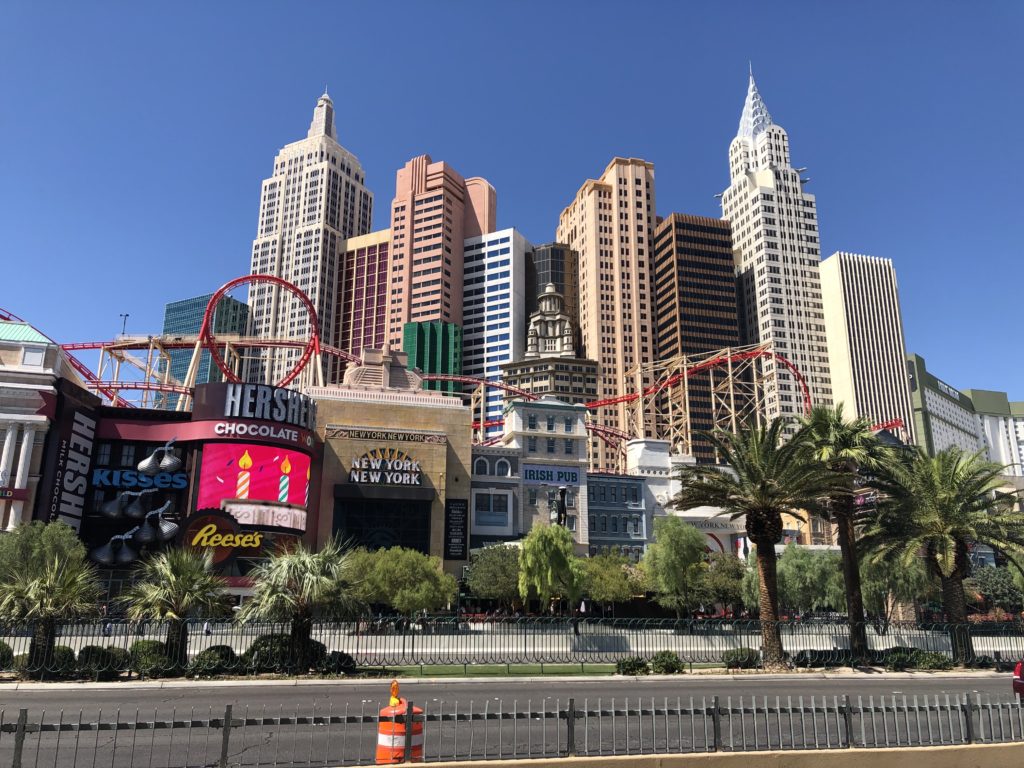 We walked around the New York area for a bit then travelled back in time to visit Excalibur, the medieval-themed hotel.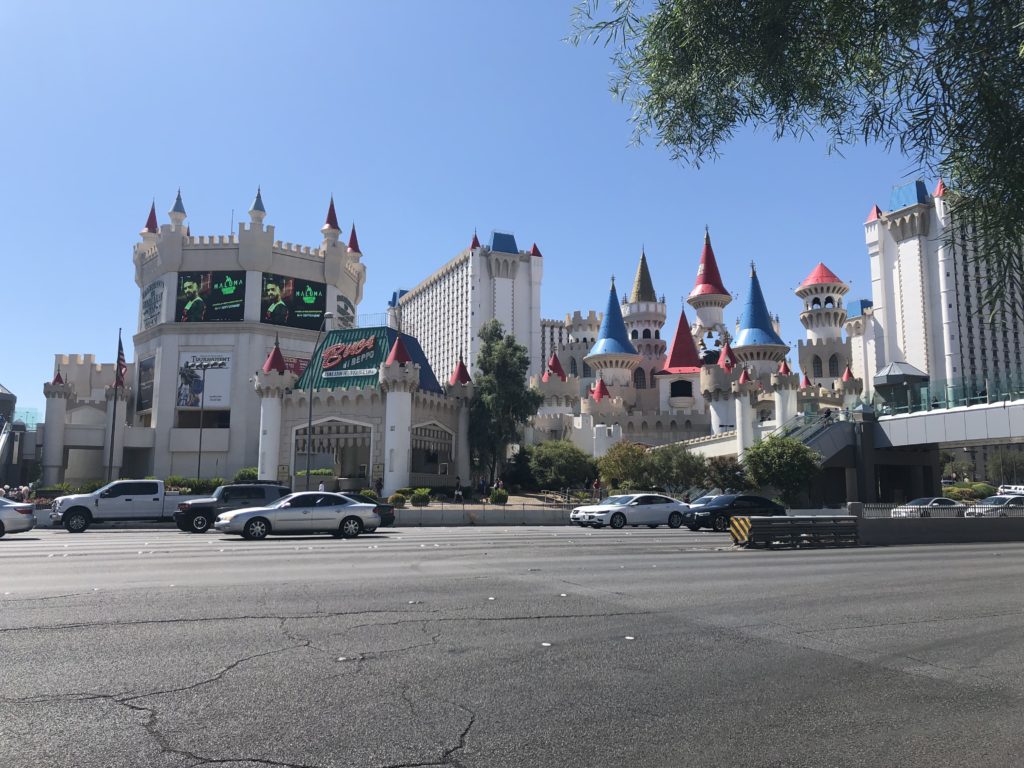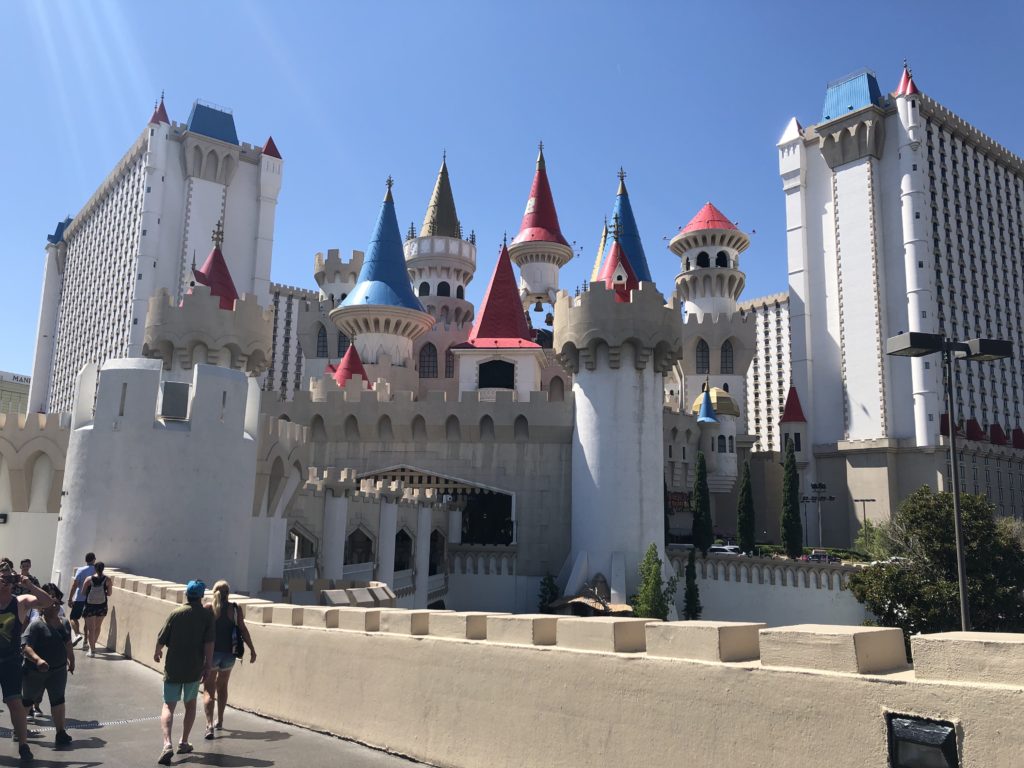 The rest of the day was wide open for us, but I had one idea up my sleeve for how we could kill some time. I had done driving experiences before on two separate occasions in an attempt to drive a car over 200 km/h. However, I was kept well away from the 200 km/h on both occasions. I did a V8 driving experience on the Gold Coast, but the track was very tight and did not allow for excessive speeds. I was only able to get up to 153 km/h.
I had another attempt at breaking 200 km/h in Taupo when I drove an open-wheel race car. The car had a 1,000 cc motorcycle engine and no weight, so I knew the car would go over 200 km/h. There was no speedometer on the car so I didn't know how fast I was going, but I could hear the engine reaching the governor on the back straight, so I knew I went as fast as possible. When I got back into the pit, I asked how fast I went. They told me that I would have gone 170 km/h if I hit the governor. I was a bit disappointed that they put a limit on the speed, but I'm sure it was all in the interest of health & safety, blah blah blah…
Leading up to my trip to Las Vegas, I decided to email some companies that do driving experiences to see if there were any limits on the cars. The companies in Las Vegas have Lamborghinis, Ferraris and many other supercars that can do over 300 km/h so I figured my chances were good.
SpeedVegas was one of the companies that I emailed. I received a response that said all their cars could go over 130 mph (209 km/h) and there were no governors on the cars. This meant it was up to my driving abilities to make it happen. We booked in our complimentary shuttle to the track and our afternoon was set!
We arrived at their purpose-built, Formula 1 style track, and saw rows of exotic cars waiting to be driven. I decide to do 5 laps in a Lamborghini Huracan because I had seen them drive one on Top Gear and they raved about how awesome it was. There was a quick video briefing and then they threw me in the lime green one.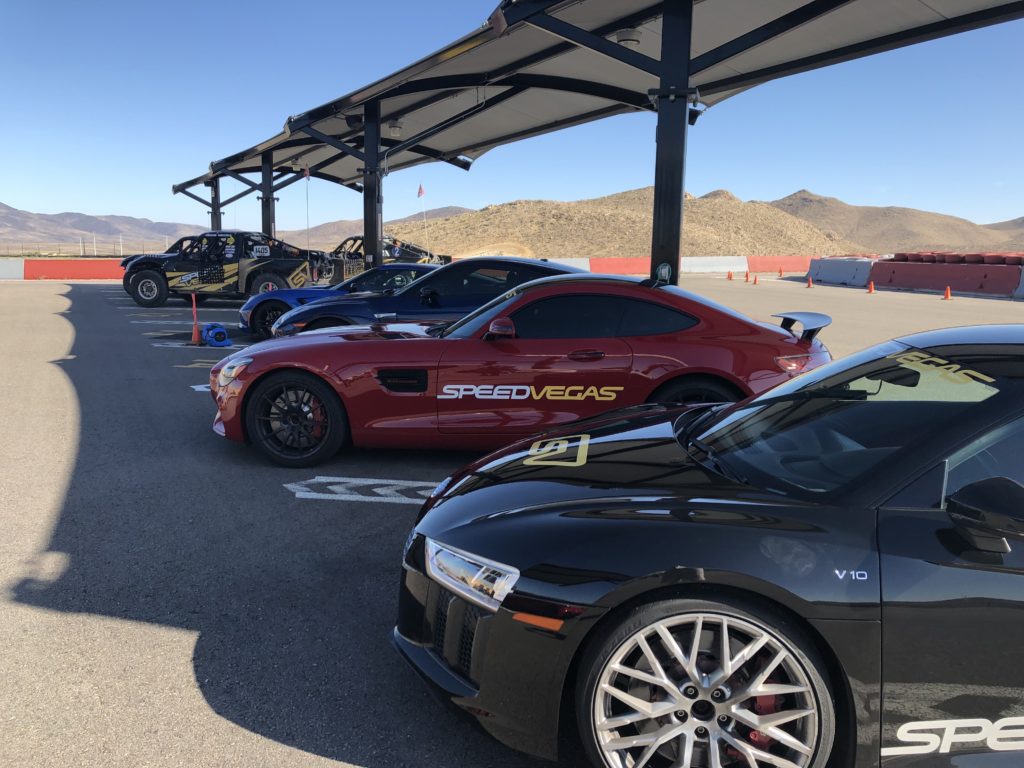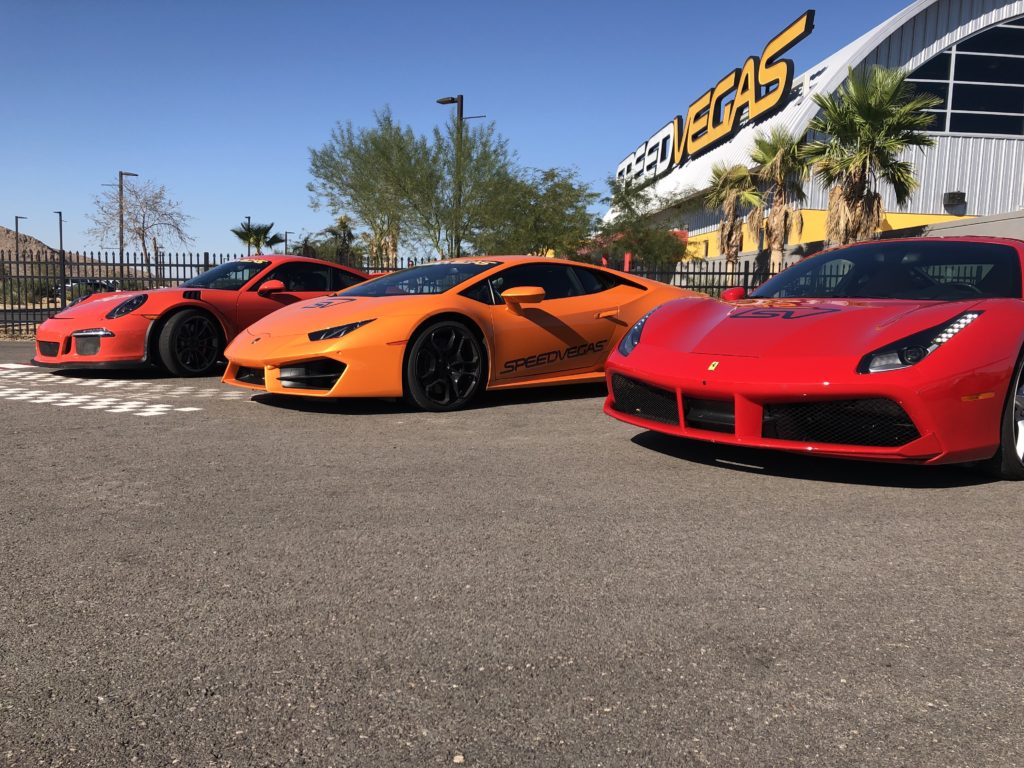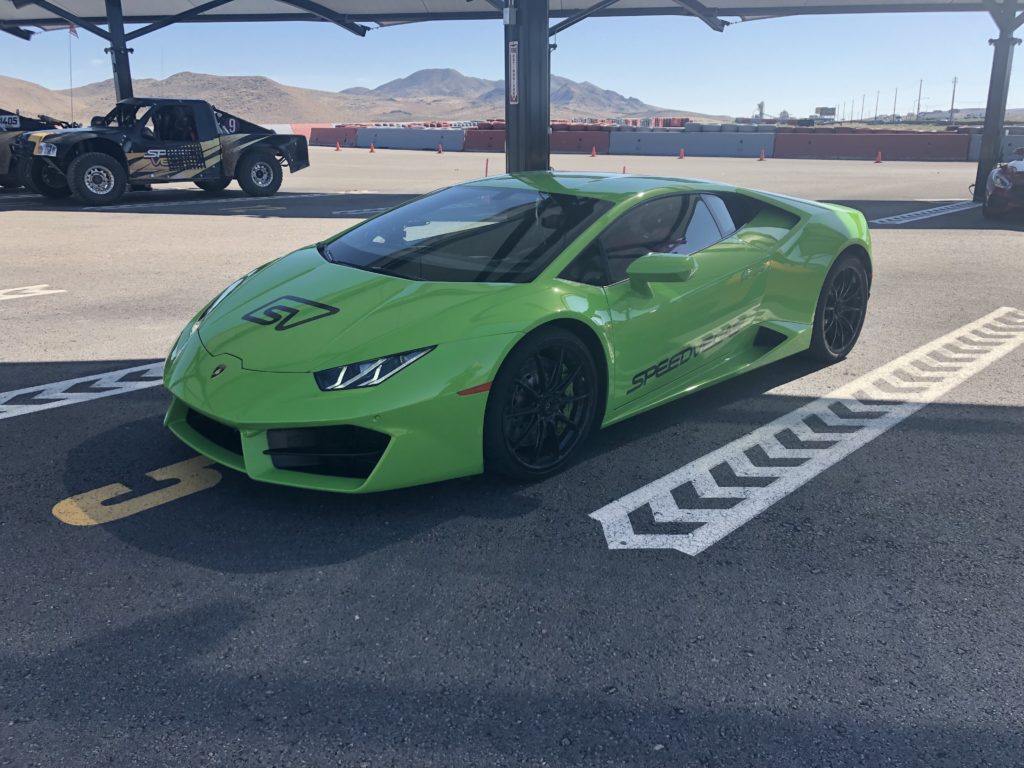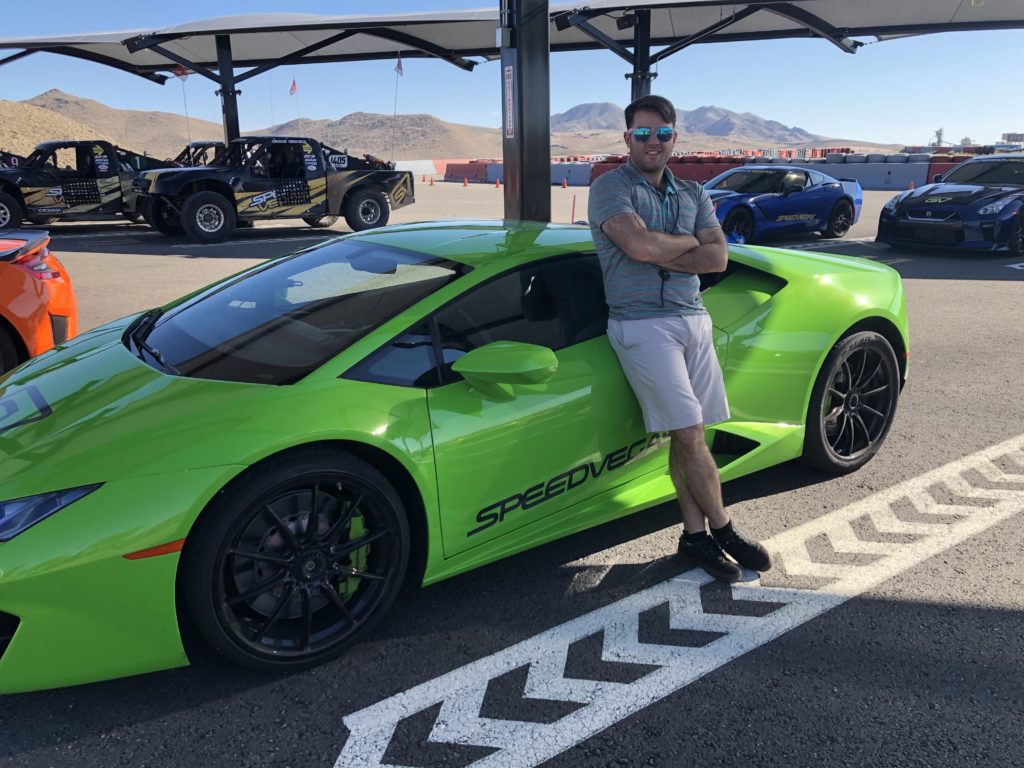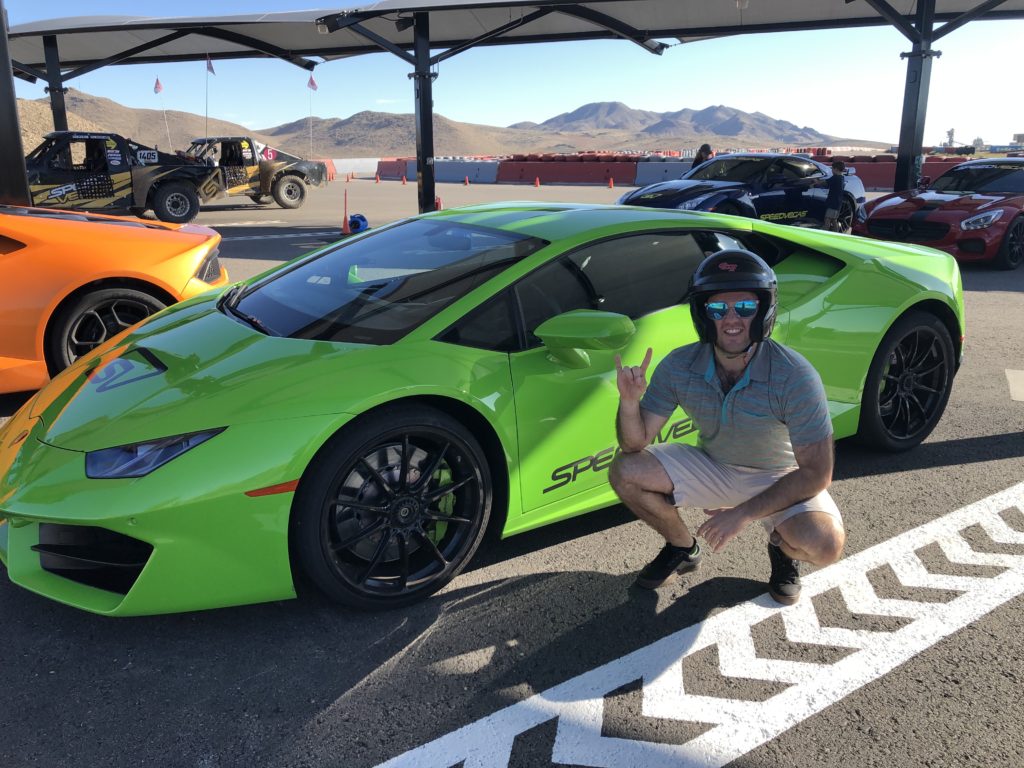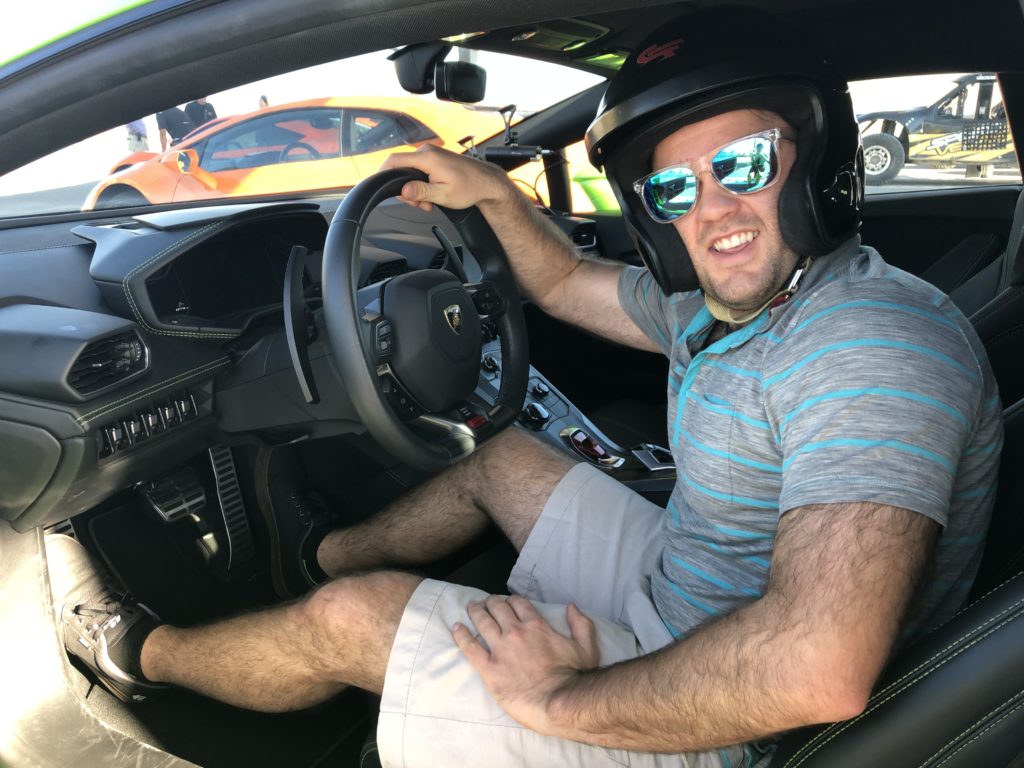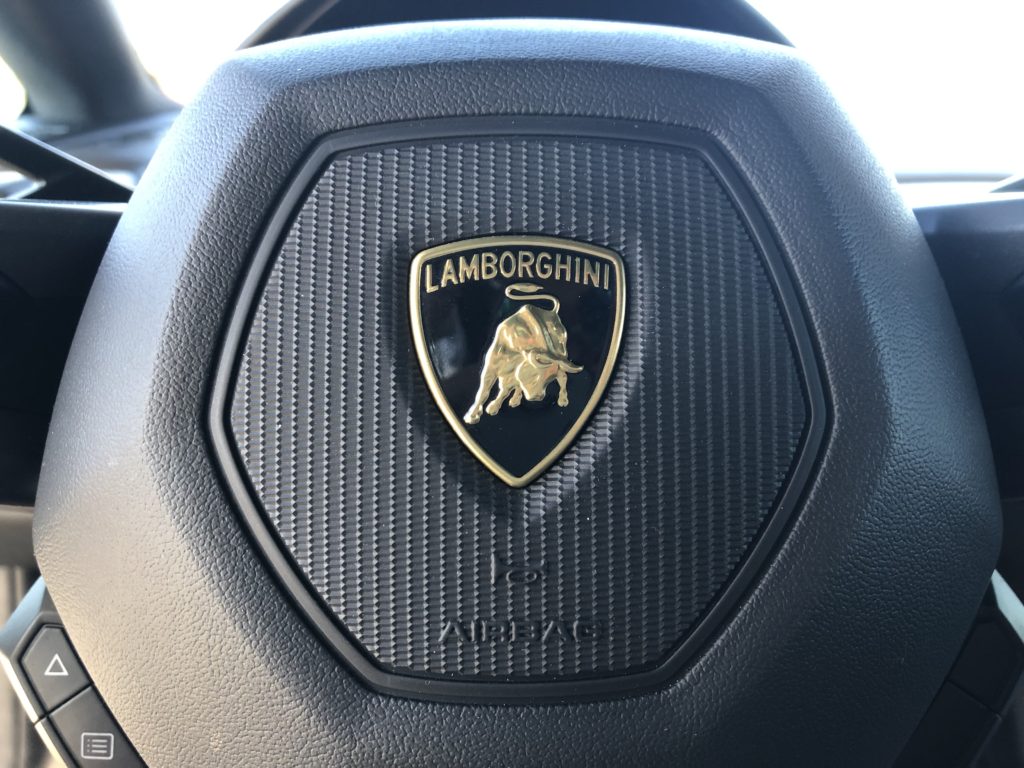 Although I had not gone very fast during my V8 driving experience I learned a lot about driving. As part of the experience we did 3 hot laps with one of the track pros. During his laps he showed me how he would brake well after the "designated braking cones" going into each turn but he would simply brake harder. The less time you spend at a lower speed means the less time it takes you to go around the track. Physics.
The SpeedVegas track was set up the same with cones that indicated when to start braking, when the turn started and where the apex was located. I had a track pro, Trevor, with me to guide me through track, but I was planning on implementing what I had learned during my V8 driving experience.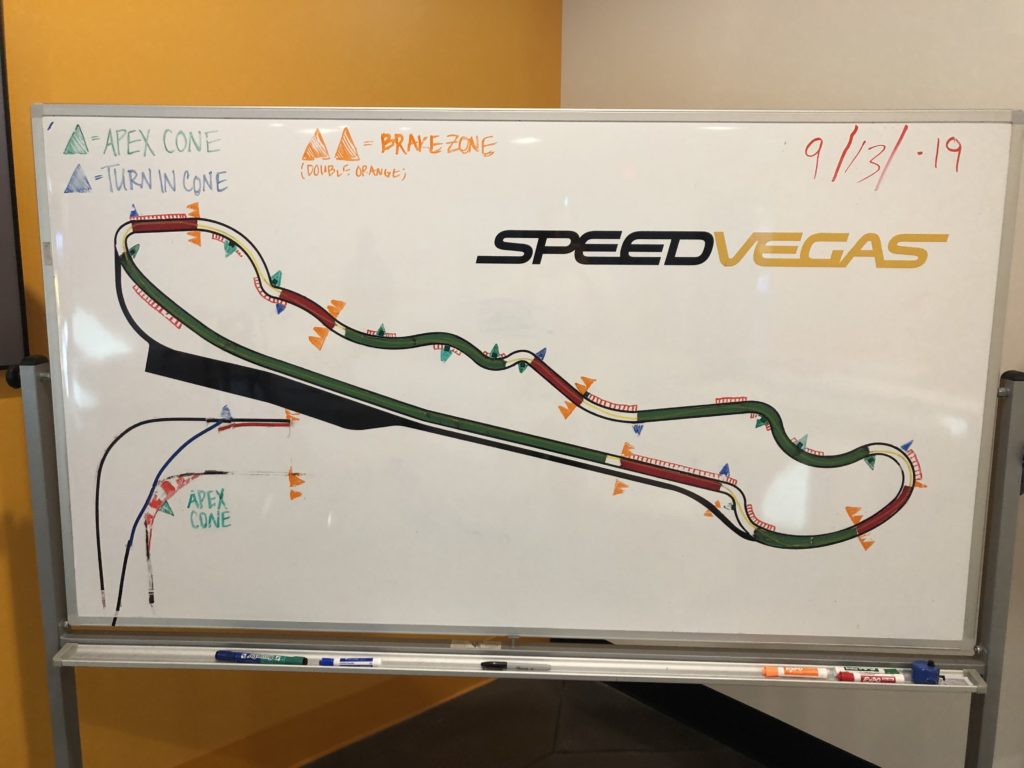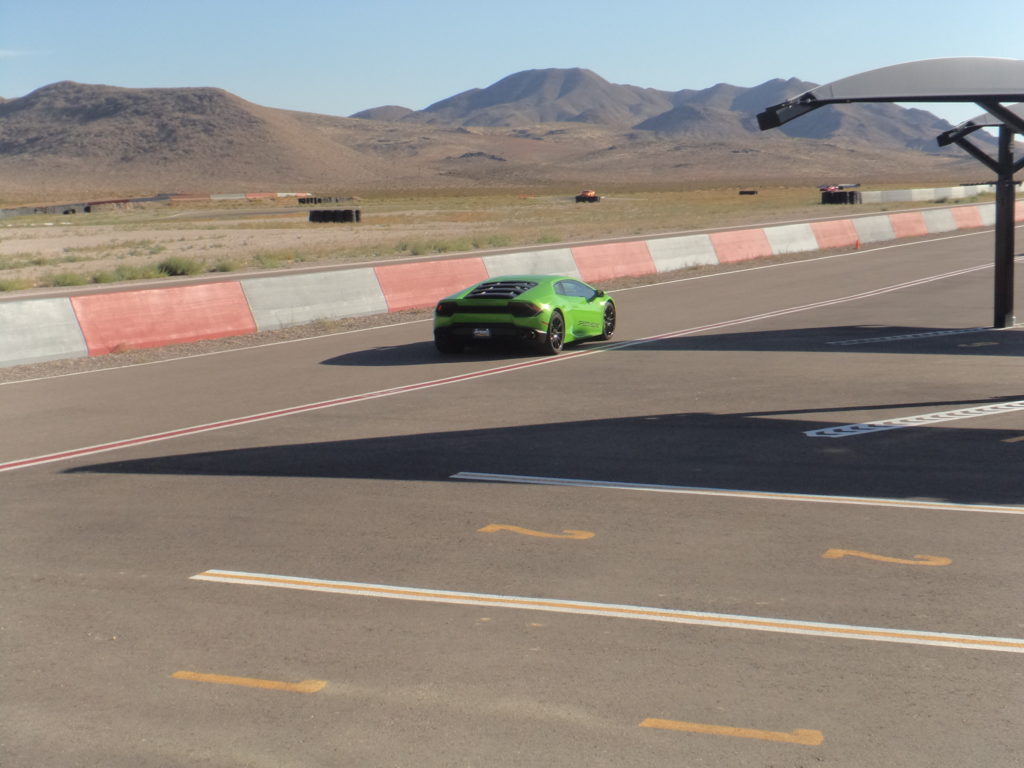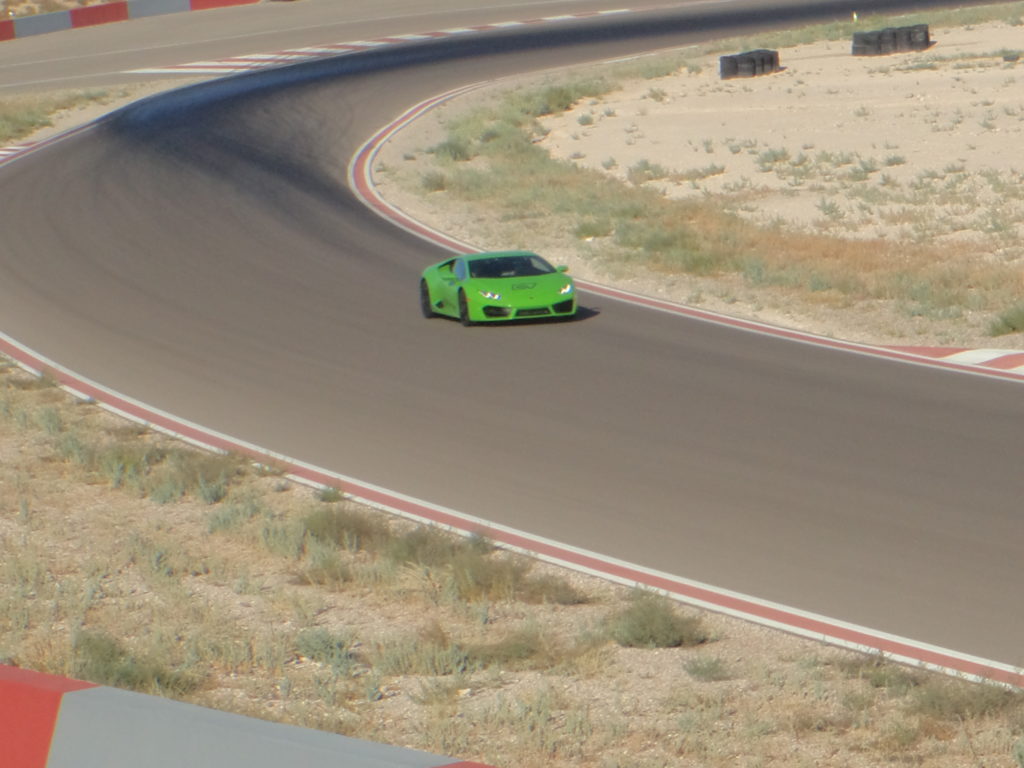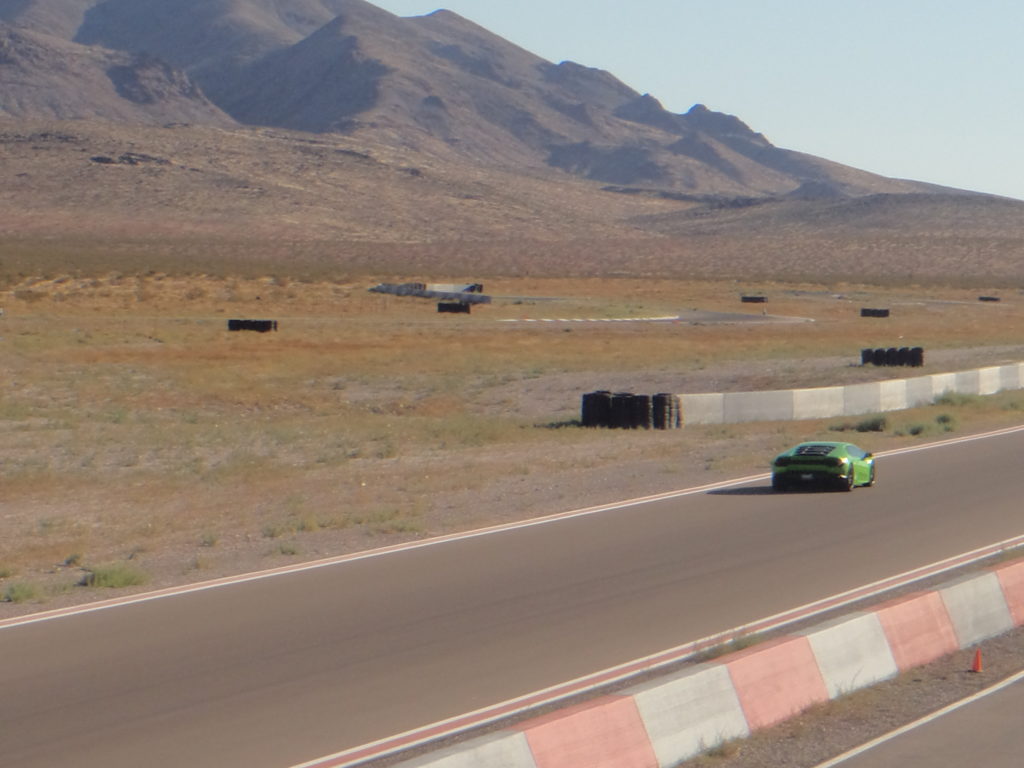 During the first lap I began to push out the distance past the cones before I began braking. Trevor didn't mention anything about my braking. He continued to guide me through each corner but didn't seem phased at all. I knew they said there was no limits on the cars, but it appeared there were no limits on me either.
I pushed my limits even further on the second lap, but there was still no response from Trevor. On my third lap I went into each corner as hard and as fast as I could and subsequently braked in the same manner. Still no response.
As I came out of the last corner on my fourth lap, and into the main straight, I told myself that I was going to push it right to the limit. I flew past the braking cones leading into the 45° corner, still accelerating. Trevor and I were locked in an unspoken "chicken" game where either I hit the brakes, or he told me to hit the brakes.
I topped out at 209 km/h before I hit the brakes as hard as I could without locking them up. I had lost the game of chicken, and shortly after I hit the brakes, Trevor broke his silence. In the most causal manner, Trevor said, "On to the brake. Coming in hot.".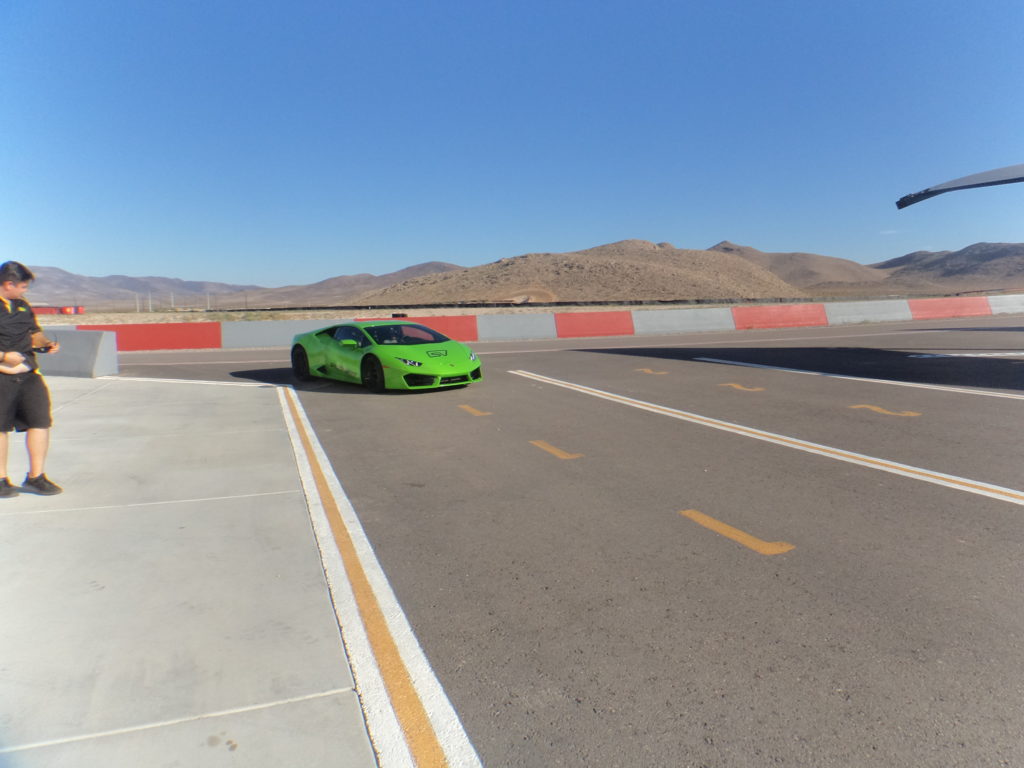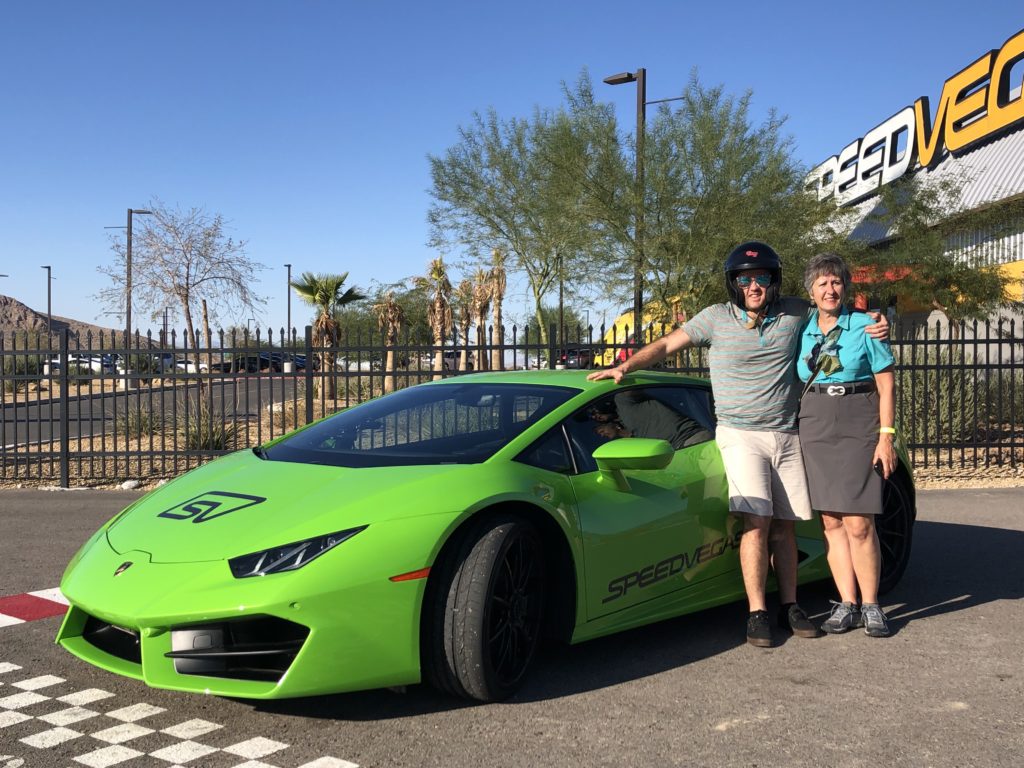 God bless America, nothing phases them there. This was just another day on the track for Trevor. That was enough to cross another item off my bucket list and it was my fastest lap time all day. In attempt to push Trevor's limits, I pushed my limits, and that always makes me happy.
Have you driven a supercar? Where did you do it and what was your experience? Let me know if the comments below.
Make sure to read my next post, [#37 Lesson] Push the Limits of Your Guides, which discusses the lesson learned by completing this item. Want to be notified when new blog posts are uploaded? Subscribe below.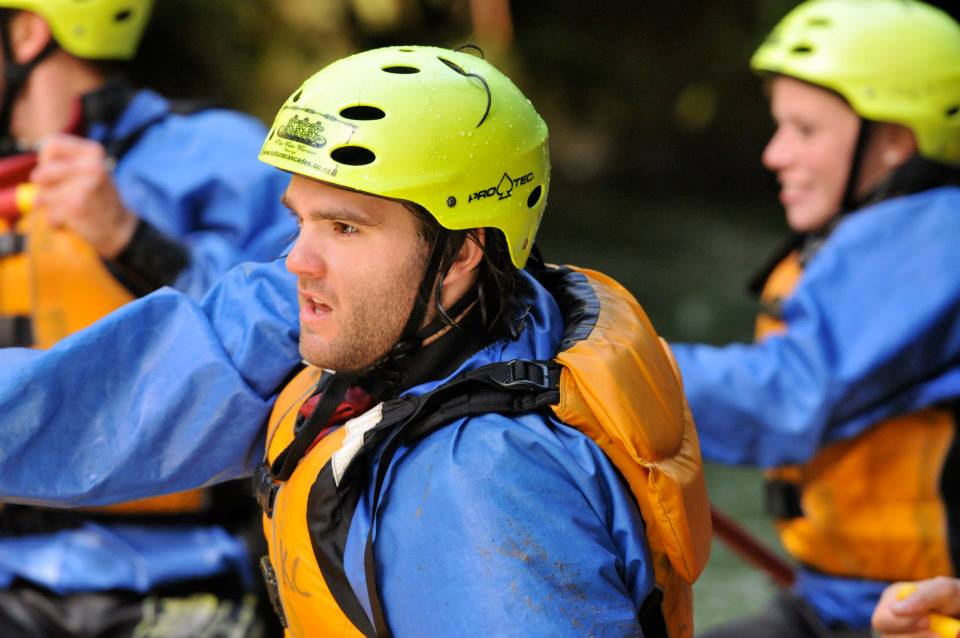 Dave has been on a mission, since 2010, to cross off the 100 items on his bucket list. The stories of his adventures are complimented by life lessons learned along the way and his travel tips are unique to his experiences.