This bucket list item was completed on 24th September 2019 in Calgary, Alberta, Canada.
After my mum and I completed our whitewater rafting trip through the Grand Canyon, we left Las Vegas and flew north, to Calgary. I have friends and family that live in the Calgary area and I had not visited them since 2012, so I figured I was due to show my face. My brother flew in from Halifax to meet us and then we spent the next week travelling around to catch up with everyone.
Most of the time was spent visiting people but my brother and I had a few days in Calgary to have fun together. On our first free day, we went to the Canadian Olympic Park to try to ride mountain bikes. Unfortunately for us, the mountain biking was closed for the season and they were getting ready for winter activities. The only thing open was the Skyline Luge, which is something that we had done together in New Zealand when he visited in 2014.
We had plenty of time to kill so we booked in for five runs and raced to the finish each time. I made it across the line first in this one!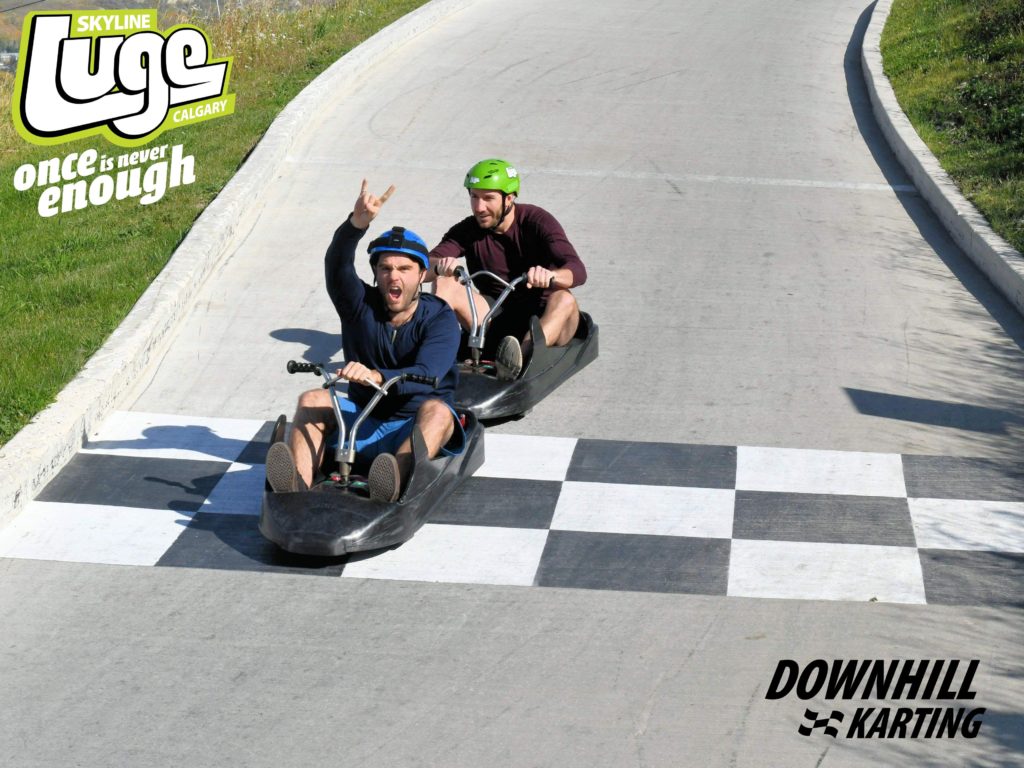 Before I began my trip I asked my friend, Toby, for some recommendations of things to do while we were in Calgary. Toby had lived there for a few years and had everything figured out. He was born in Canada and raised by German parents so he is all about efficiency. When I asked him for some recommendations, I was expecting a few "must-do" items. A few days before I left New Zealand, I received an email titled "Calgary Hit List".
Toby's hit list had headings for Food, Adventure Prep, Mountain Biking, Beer, etc. Each heading had numerous bullet points with specific companies, locations and comments beside each with more detail. This was definitely the best "hit list" I had ever received from someone before a trip. I never had to use Google to make decisions while in Calgary. All I did was consult Toby's list.
One thing that jumped out at me was a restaurant called Wurst. It is a German pub, so it is obvious why Toby recommended it, but his comment said, "Beer by the boot"! This is what grabbed my attention. I tried to find beer by the boot when I was in Germany in 2017 but did not have any luck. Thanks to Toby, I was going to be able to cross this one off in my home country.
We were hyped up after the luging and were in need of some dinner, so I figured this was a great time to head to Wurst and drink a large amount of beer. Phillips Beers was one of the breweries that Toby had on his list and we had been sampling their beers in the days prior to arriving at Wurst. This is probably the best brewery I have ever found! All of their beers are incredible. One of my favourites was their Tiger Shark citrus pale ale.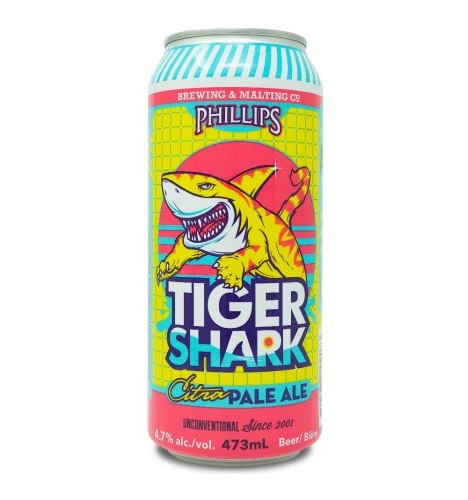 I thought it was going to be tough to decide which beer I wanted to consume two litres of in one sitting, but then I saw the Tiger Shark on the menu. Galen did the same and ordered a boot of Tiger Shark. We also ordered some nachos to go with our massive beers. Between eating, drinking and talking, we killed a few hours at Wurst.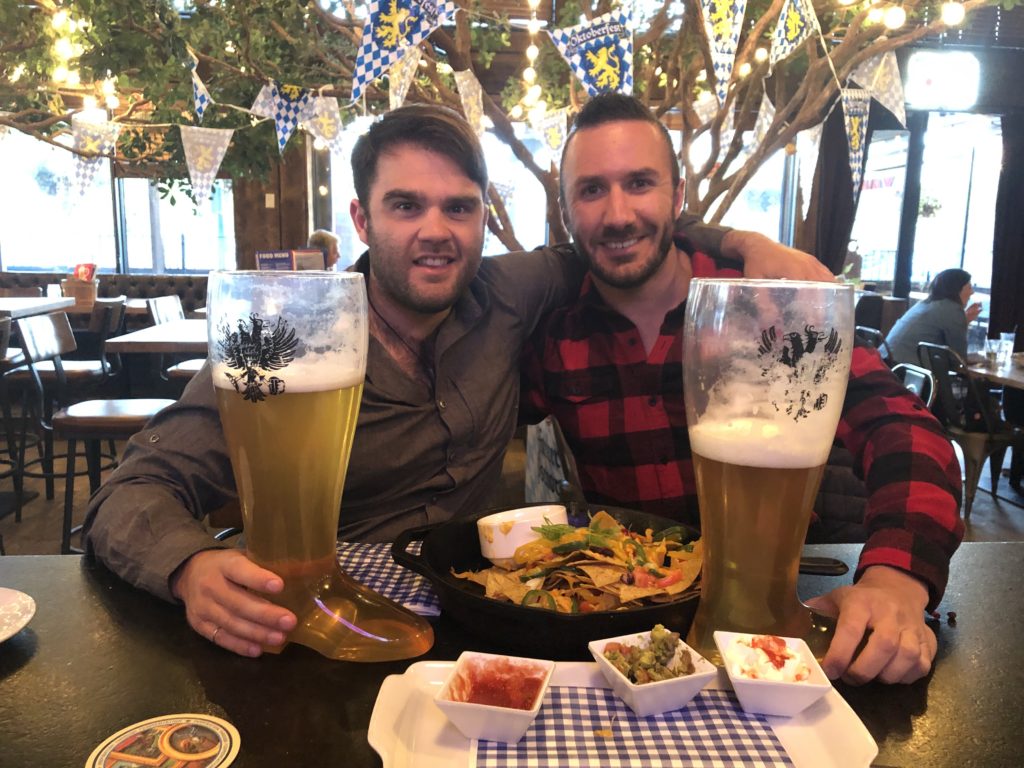 I was not thinking when I drove my rental car to the bar. My "one drink" put me way over the limit and there was no way that I was able to drive my car home.
However, drinking and riding Lime scooters around Calgary appeared to be a pastime for the locals. Galen had never been on a Lime scooter before and was keen to try it. There were a few parked a block away from the pub, so we downloaded the app and hired some scooters.
Our Airbnb was a straight shot down 17th Avenue so we got on the scooters and began to make our way home. It was a long haul though, so we did have to stop at a pizza place (again, from Toby's list) for a quick snack on the way home. Galen had a great time on the scooters and the night was an overall success.
I am glad I asked Toby for some recommendations as it made my whole trip much more enjoyable! I think we did something from Toby's list each day that we were in Calgary.
Have you had beer from a boot? Let me know if the comments below.
Make sure to read my next post, [#48 Lesson] Ask Friends for Travel Advice, which discusses the lesson learned by completing this item. Want to be notified when new blog posts are uploaded? Subscribe below.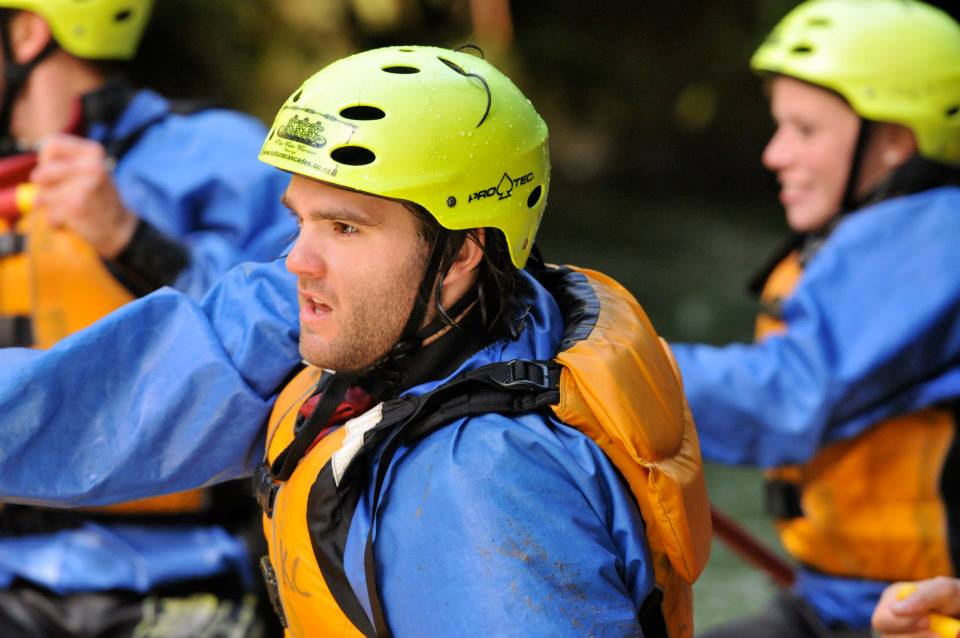 Dave has been on a mission, since 2010, to cross off the 100 items on his bucket list. The stories of his adventures are complimented by life lessons learned along the way and his travel tips are unique to his experiences.