This bucket list item was completed on 7th February 2015 in Hamilton, New Zealand.
It all started with, "What do you want for Christmas?".
I began dating Tegan at the start of 2014 and when Christmas time rolled around, she was nervous about what to get me. I'm not really that fussy with gifts and generally any type of adventure paraphernalia will make me happy.
She persisted, but I am not that good at choosing my own gifts, on the spot. I ended up telling her that the coolest gift she could get me would be to help me cross something off my bucket list. She never asked me again, and I never really thought about it until we started exchanging gifts.
Her present was simple, it was an envelope. The only writing on it said, "#62". I instantly smiled from ear to ear because I knew she had made it happen. However, I didn't know my list so intimately that I actually knew what #62 was, off the top of my head. This made it even more exciting.
I anxiously ripped open the envelope to see what it was and, sure enough, it was a voucher for two to go hot air ballooning with the Kiwi Balloon Company in Hamilton. This was honestly one of the coolest gifts I have ever received because the bucket list has become such a big part of my life. The next step now then to figure out when we were going to use it.
We have a public holiday in New Zealand during the first week of February called Waitangi Day. This year it fell on a Friday and I wanted to make the most out of the long weekend. While hot air ballooning was the main goal for the weekend, we figured out how to lump a couple other events together to make an epic weekend.
One of the coolest adventures you can do in New Zealand is called black water rafting. It's like white water rafting but you use inner tubes to float through a flooded cave system. This is in Waitomo, New Zealand, which is on the way to Hamilton, so we thought that would be a good activity for the first day.
The adventure started with a 37 m abseil down into the base of the cave, which was followed by a zipline ride into the next part of the cave. After a hot drink and biscuits, we grabbed our tubes and jumped into the water off a 3 m ledge.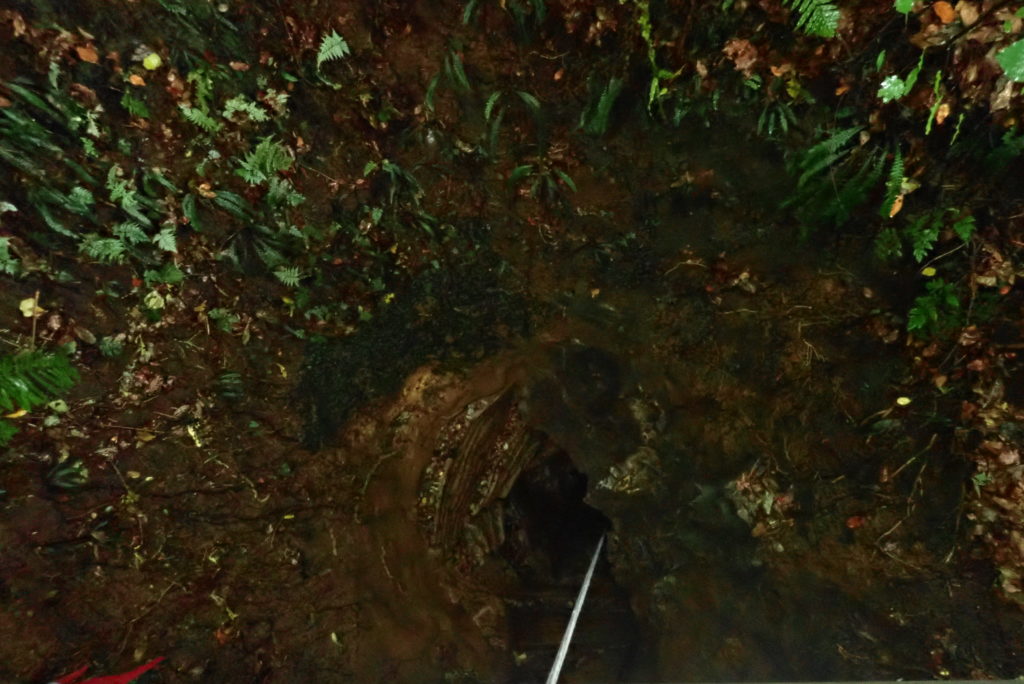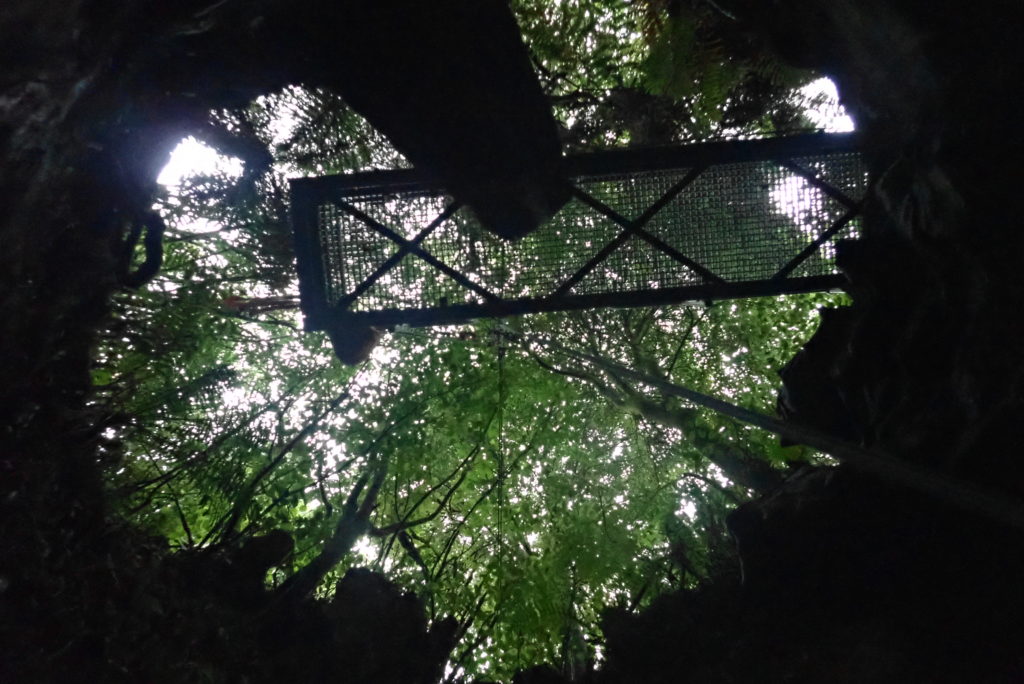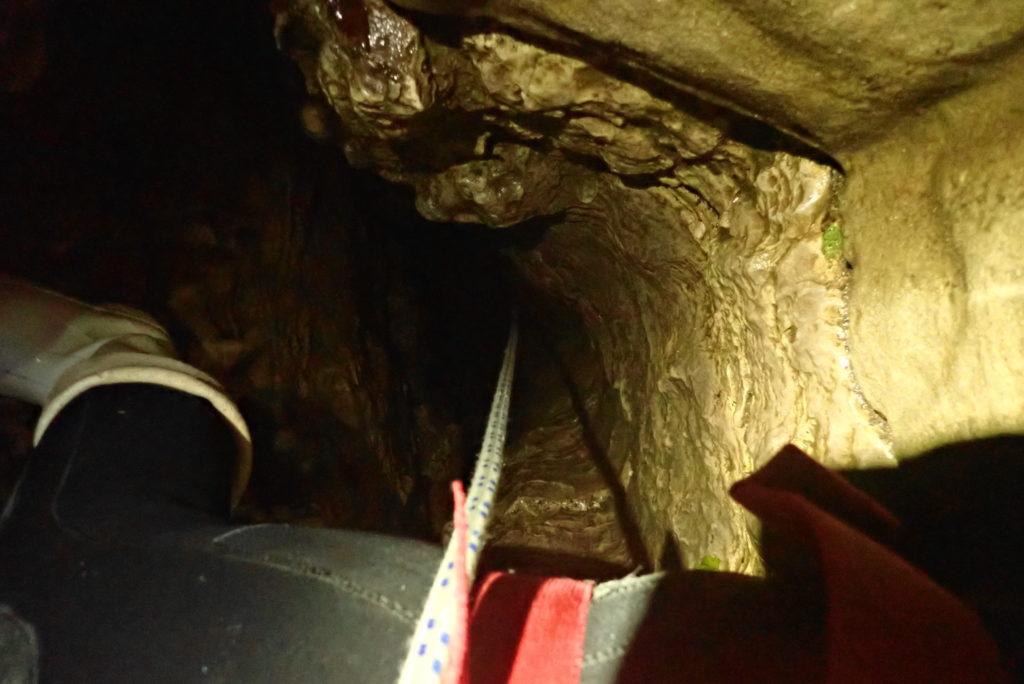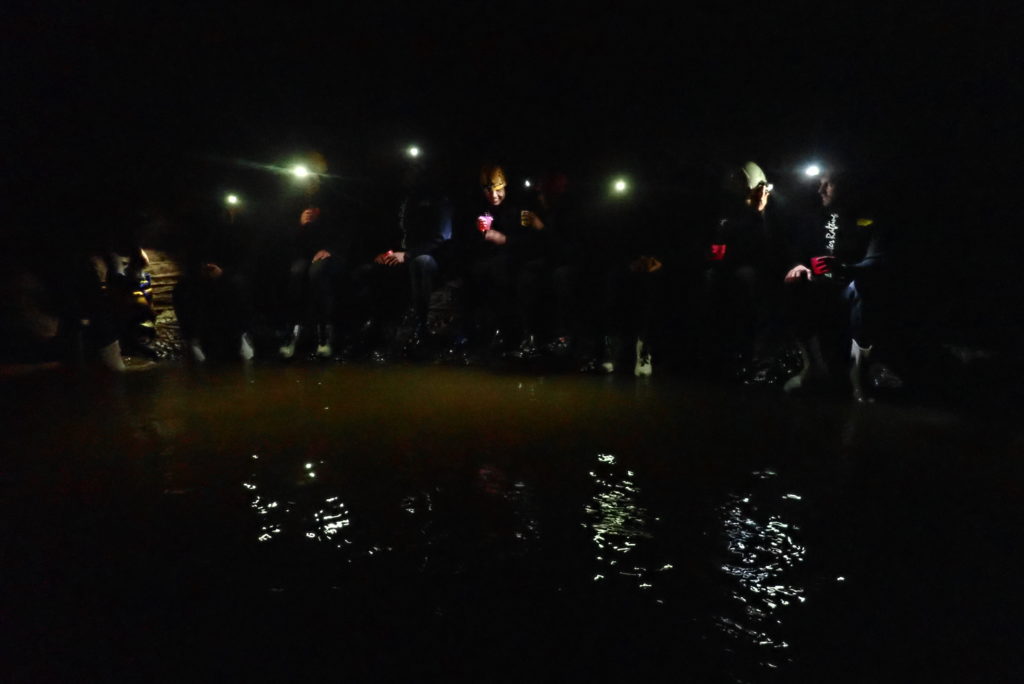 Once on our tubes, we floated down a narrow passageway until we got to the end. This seemed like a pretty boring dead-end section in the cave until the guide instructed us to turn off our lights. This is when we saw the glow worms. These are worms that live on the ceiling of the cave and use a small illuminated sack to attract prey. With thousands of these glow worms dotted against a black background, it looked like the Milky Way. It's easily one of the coolest things I have seen in New Zealand.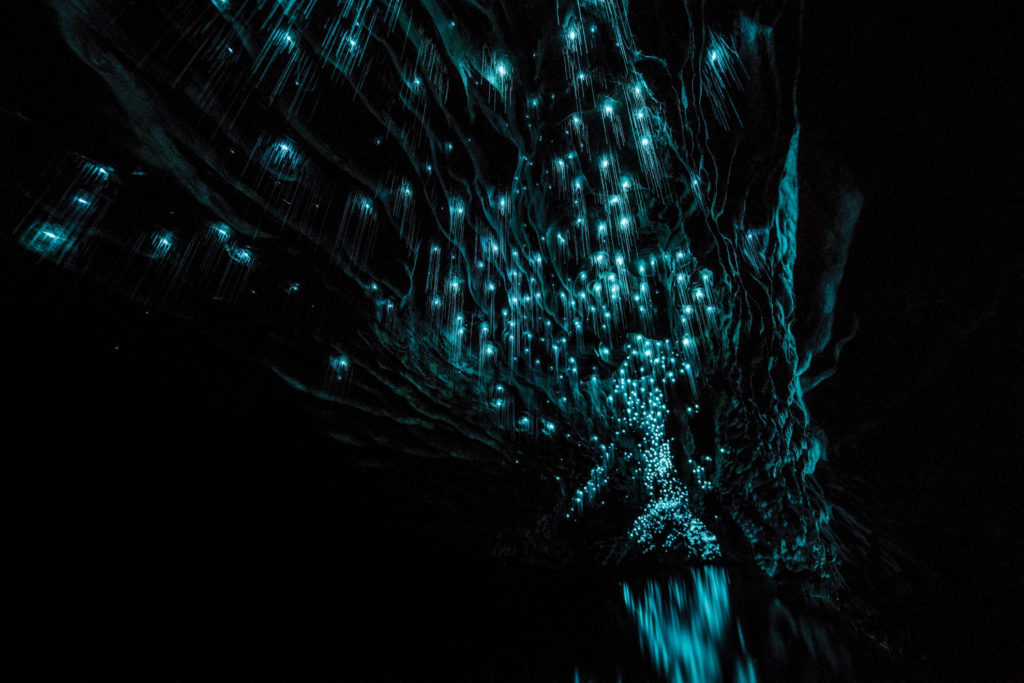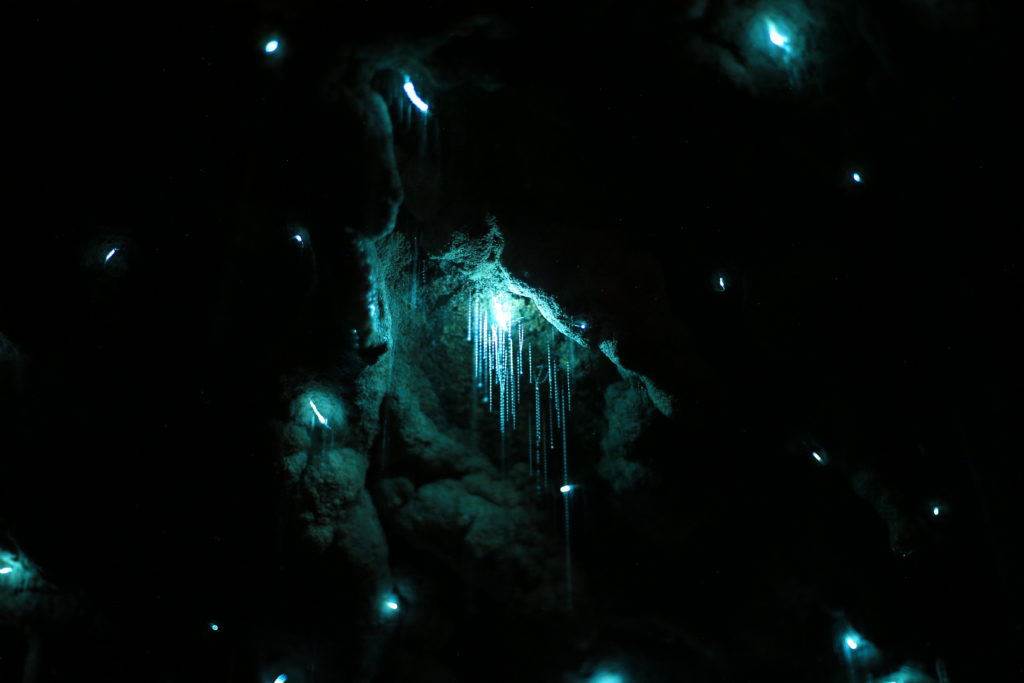 After this stunning display we made our way back past the ledge that we jumped off and into a new section of the cave. This involved some climbing, tight squeezes and a natural water slide. The whole experience was about 5 hours long and we popped out of the cave far away for where we originally entered. This was a great way to start our long weekend.
It was an early night after the black water rafting because we had to be in Hamilton at 6:00 am the following day to go on our hot air balloon flight. We were an hour south of Hamilton, which meant we had to get up at stupid-o'clock, so that we could pack up the car and drive. We made it in time and arrived just after the crew showed up.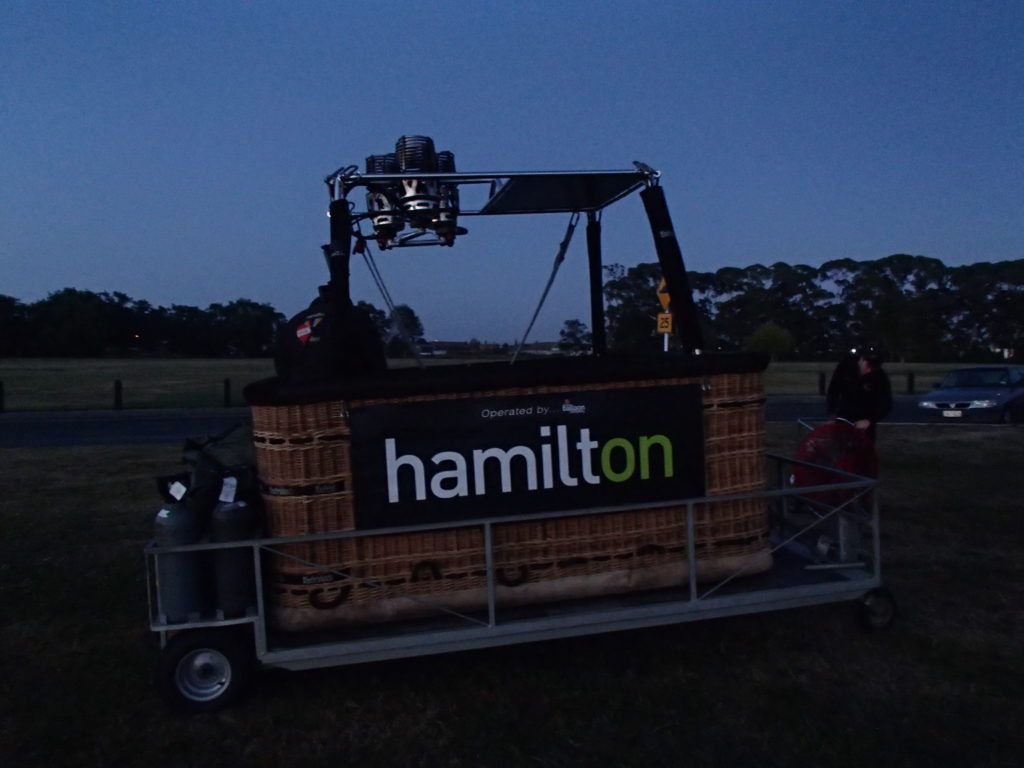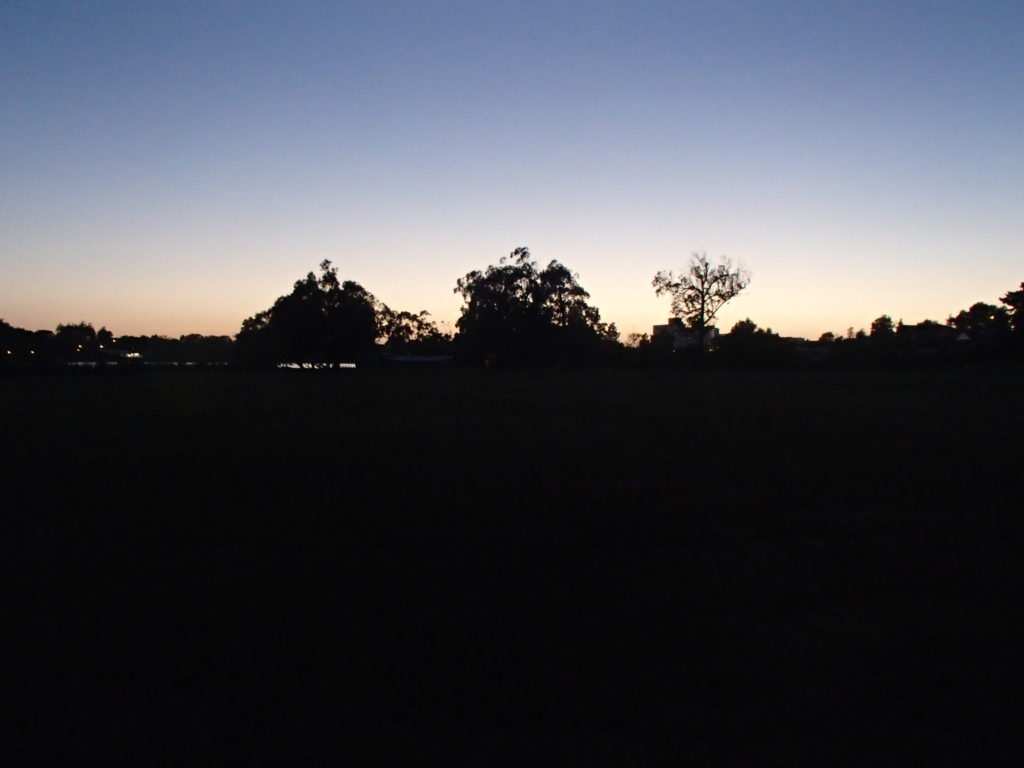 We watched as they started unpacking the balloon and getting things ready. It's quite a process to get the balloon out of the bag and set up, so we helped where we could. As others started to arrive, many hands made light work and before we knew it, we were getting ready to hop into the basket. There were 8 of us in the basket and it was a lot bigger than I expected.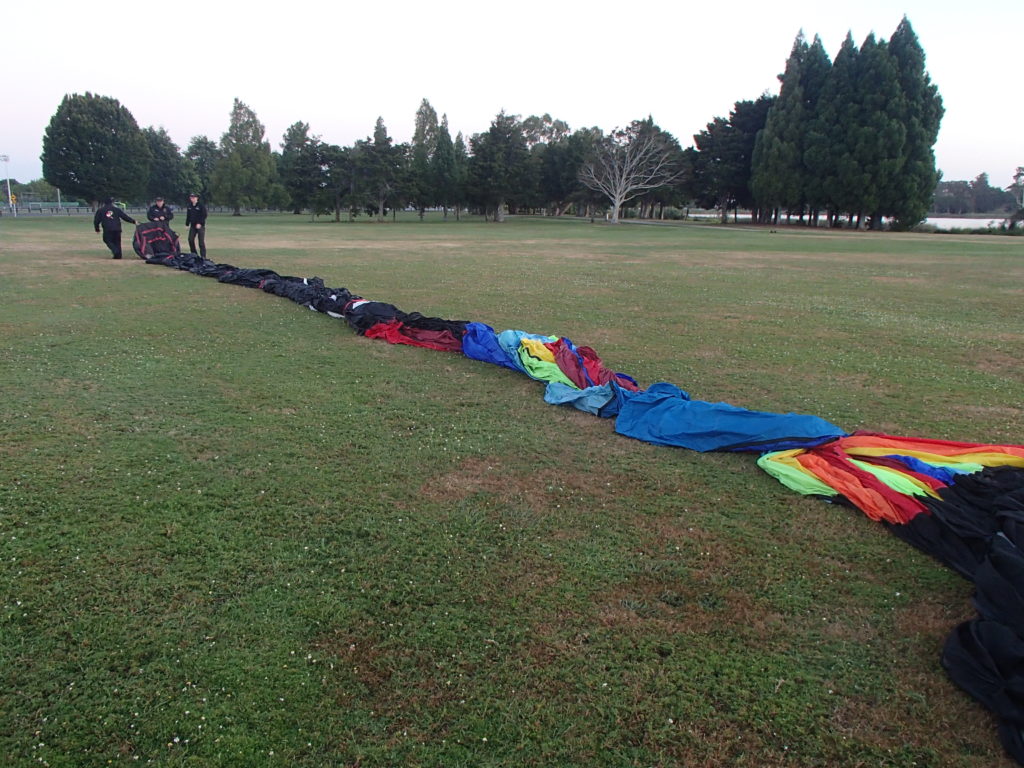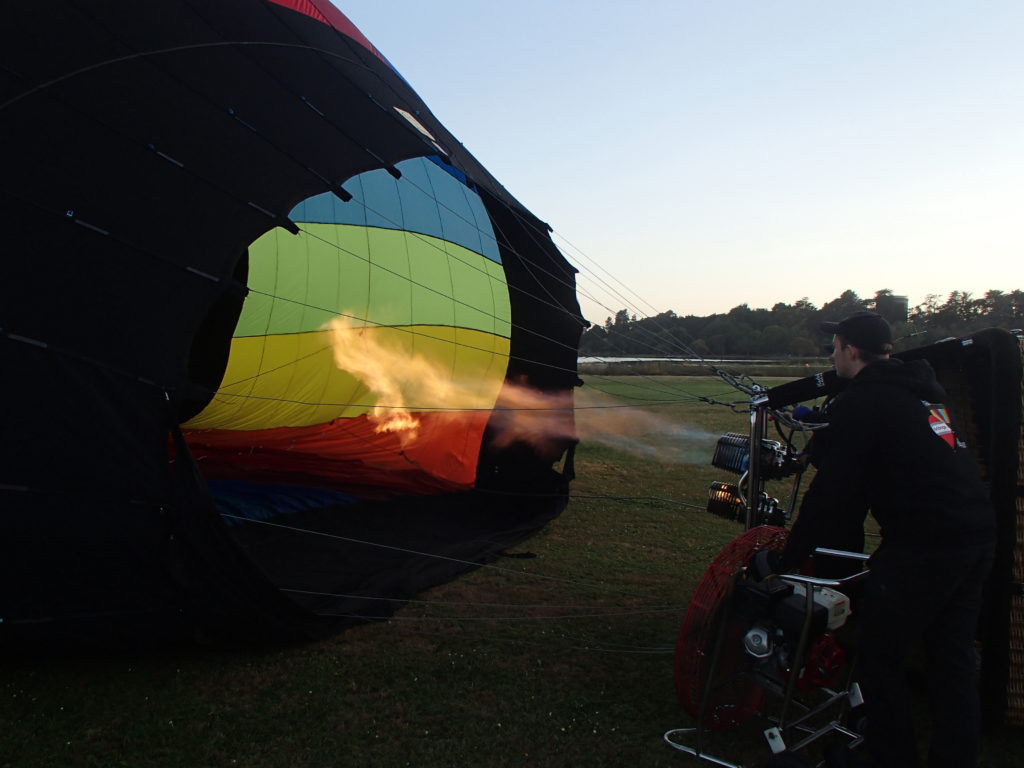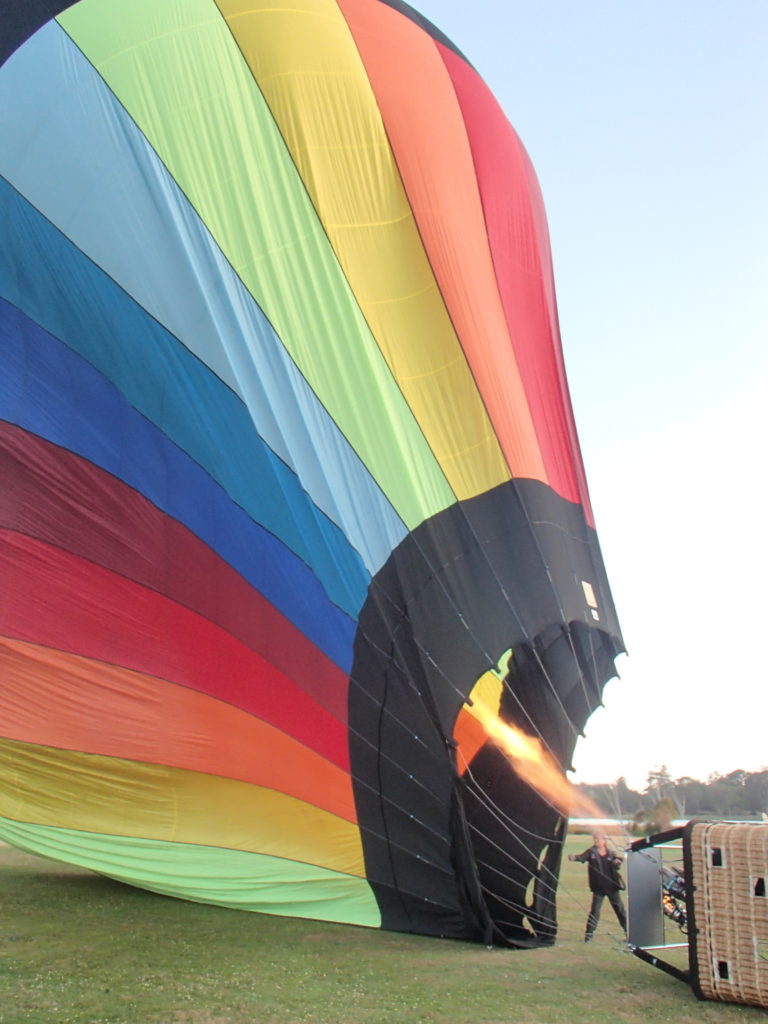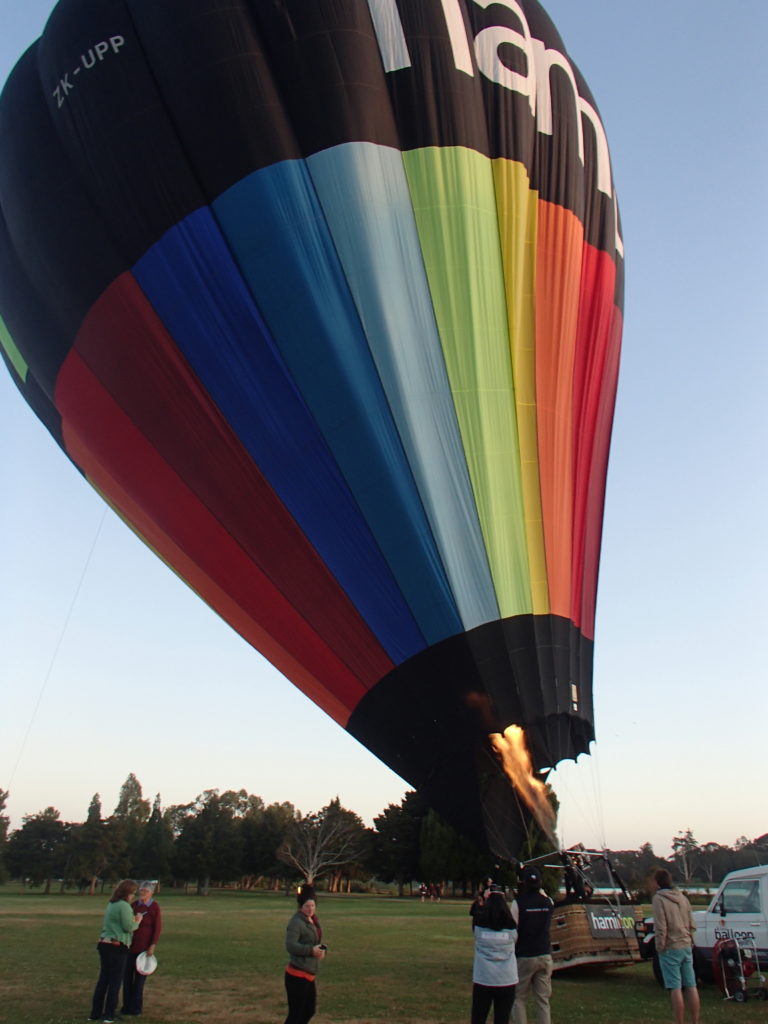 The feeling that we got when we took off was also not what I had expected. I was used to taking off in airplanes, which gives you a bit of a g-force feeling, and you know you're climb. The balloon takeoff is much different, it's smooth and you feel like you're floating away into a fairy tale.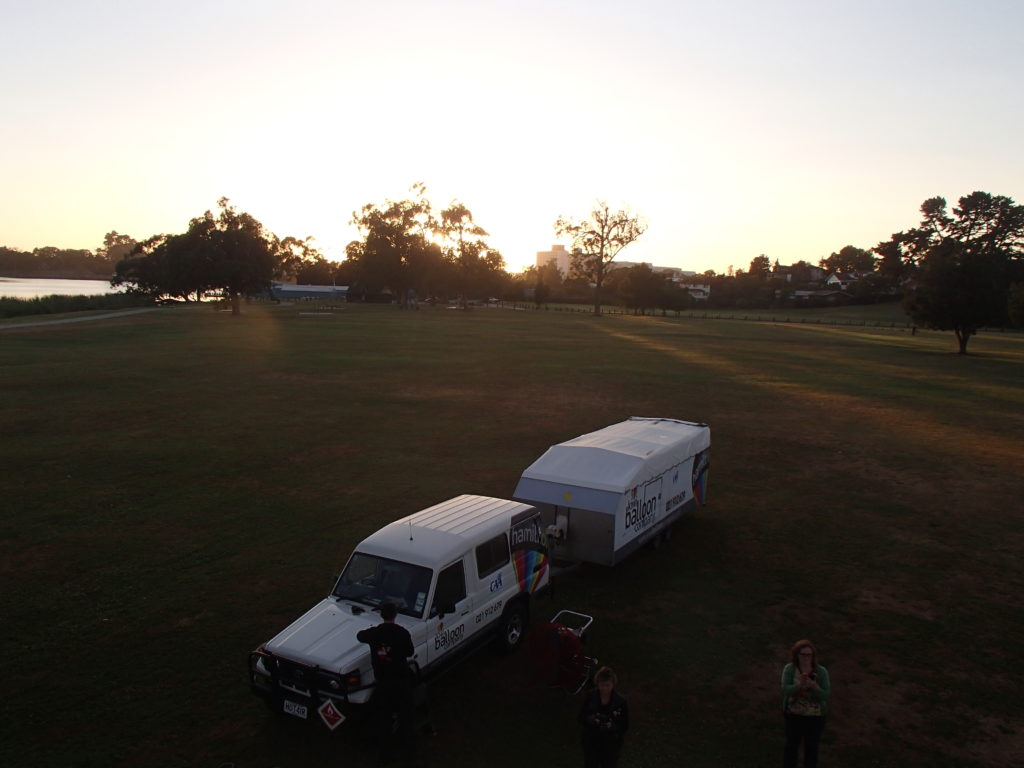 The heat from burners surprised me as well. I knew they threw the heat up into the balloon, but it warmed us all up whenever he gave them a shot for a little extra lift. It was still a bit chilly that morning, so the heat was a welcomed surprise.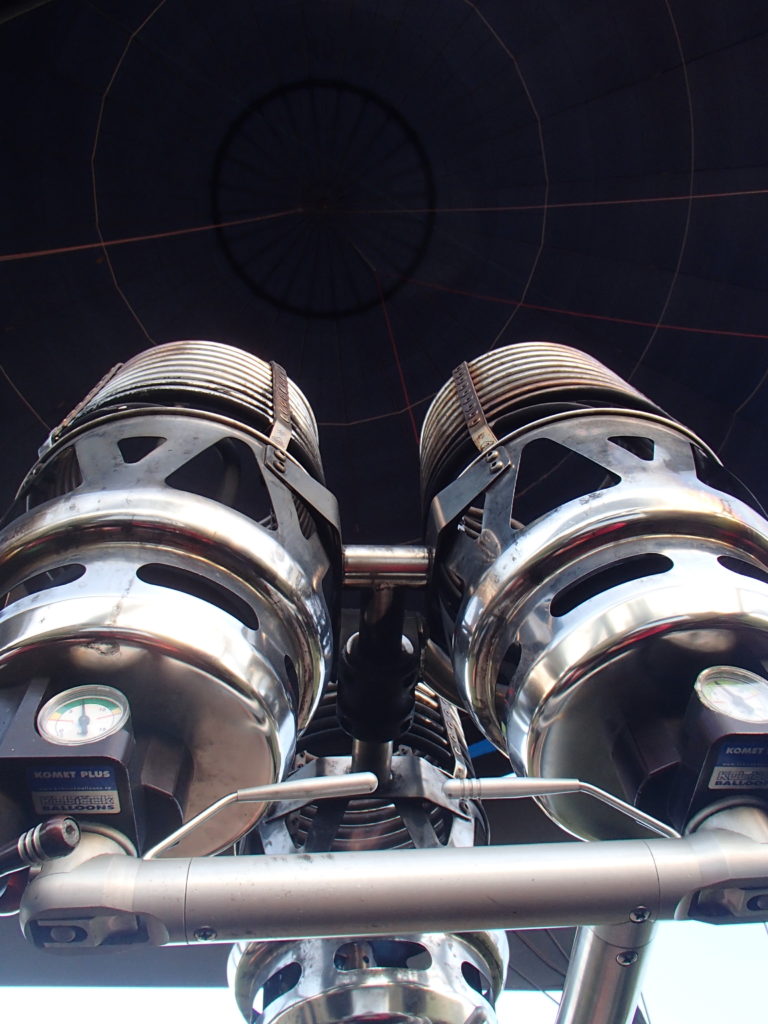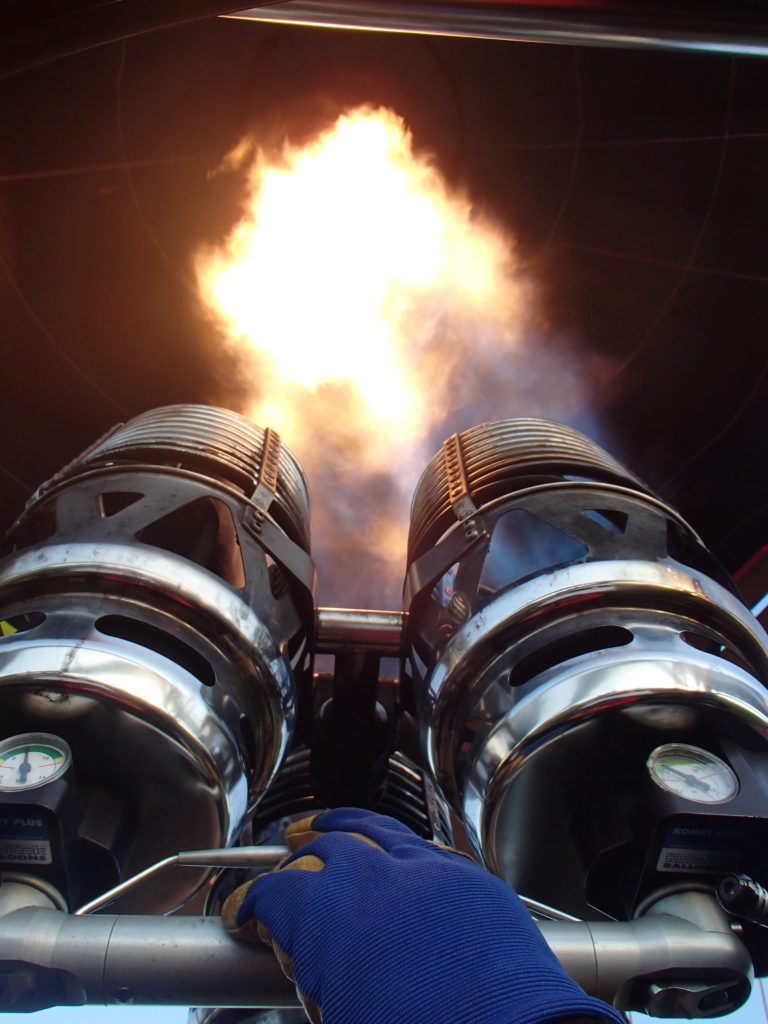 We began to rise over the city and the conditions were perfect; clear and calm with the gentlest breeze to push us through the air. It was cool to see Hamilton from a different perspective, instead of just driving right through it, like I usually did.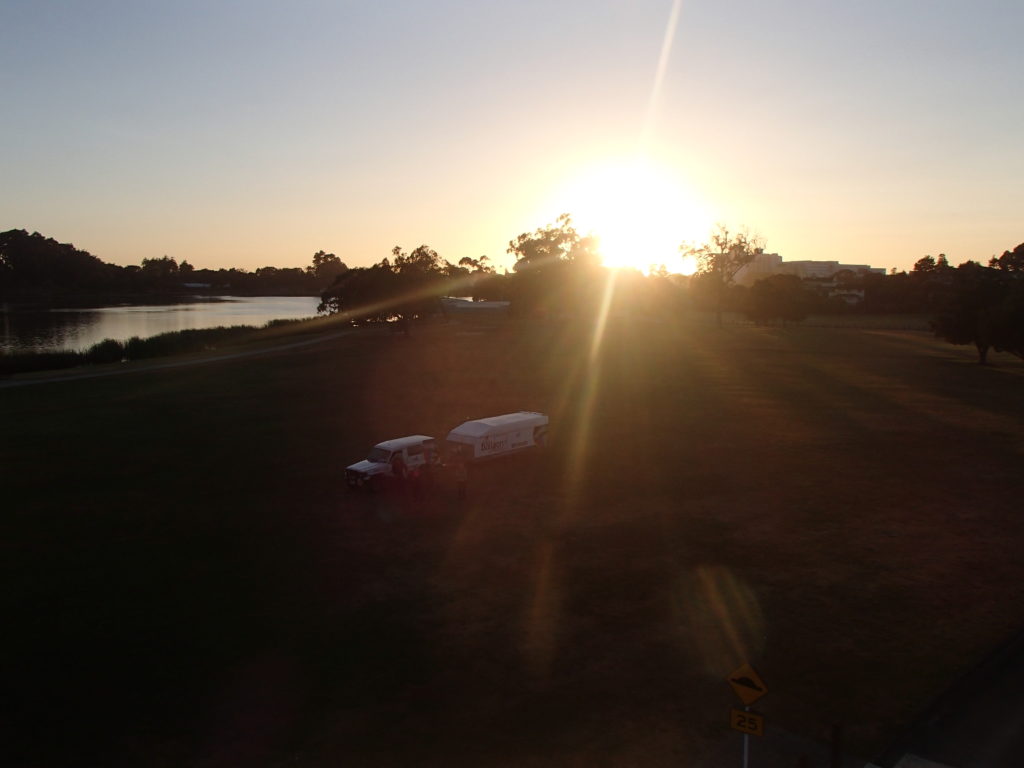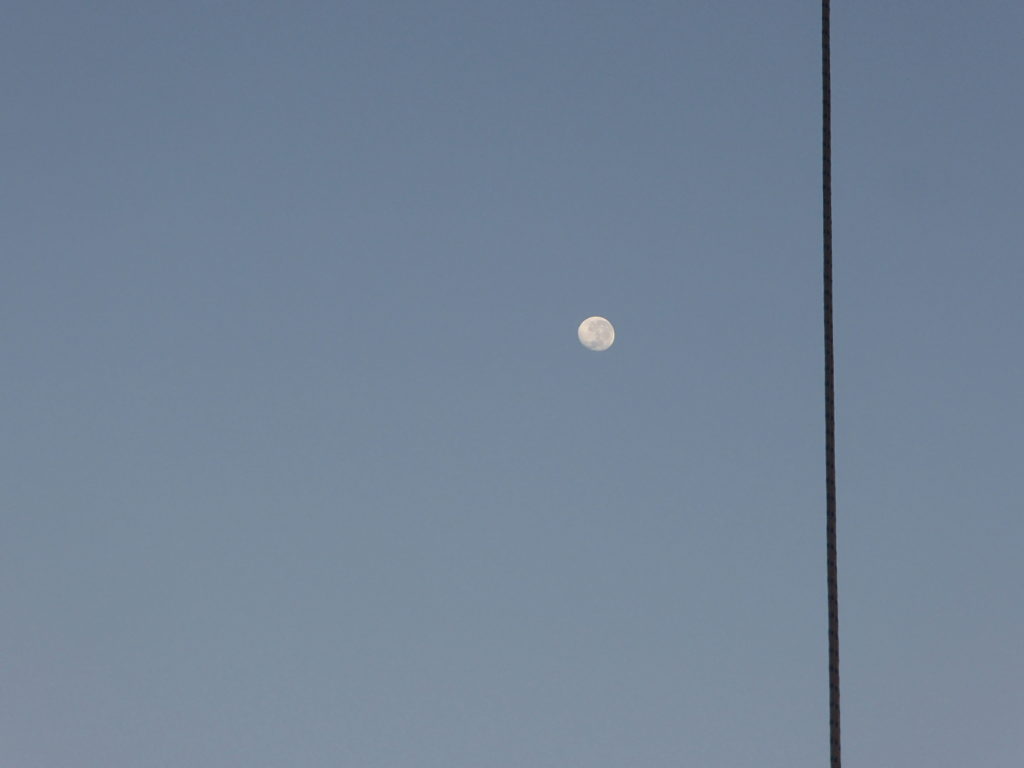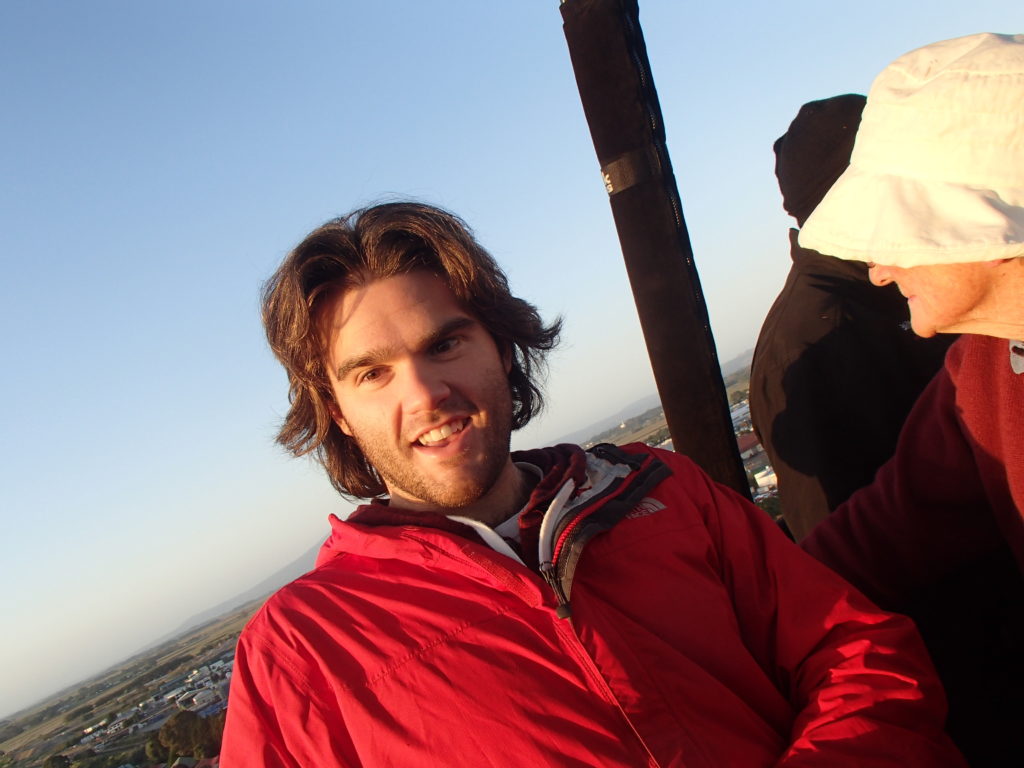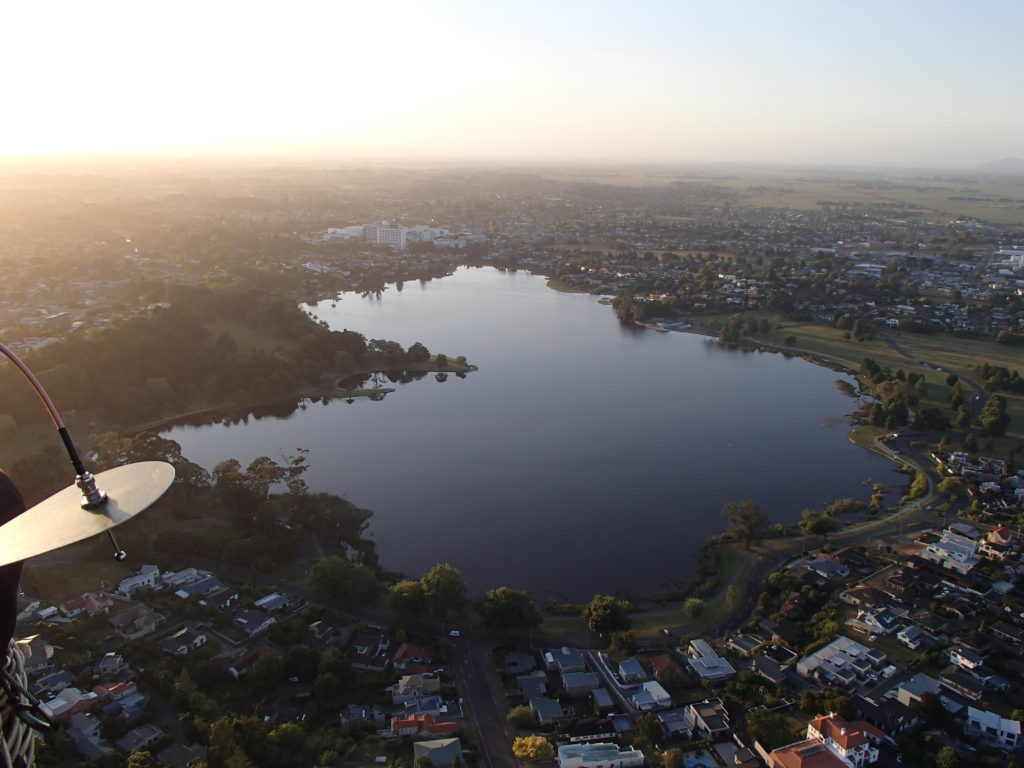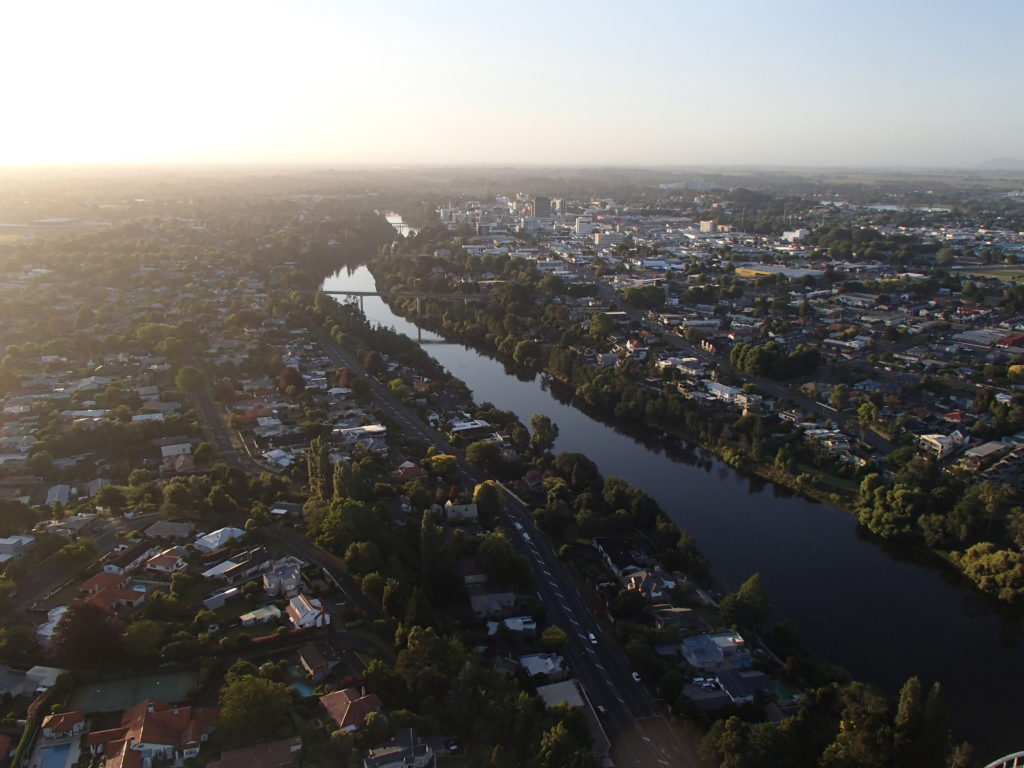 Not long after we took off, the pilot announced that we needed to make an emergency landing. There was nothing wrong with the balloon, but part of equipment that he was required to carry, by law, began to malfunction. If he was caught without it operating properly, he could have been slapped with a huge fine.
By this time, we were over the city and residential areas and there did not appear to any decent spot to land the balloon, especially considering that we were at the mercy of wherever the breeze wanted to take us. He finally manged to land the balloon on a grassy domain in the middle of Hamilton. I was thoroughly impressed that he was able to do this with only the operation of two giant flame throwers above his head.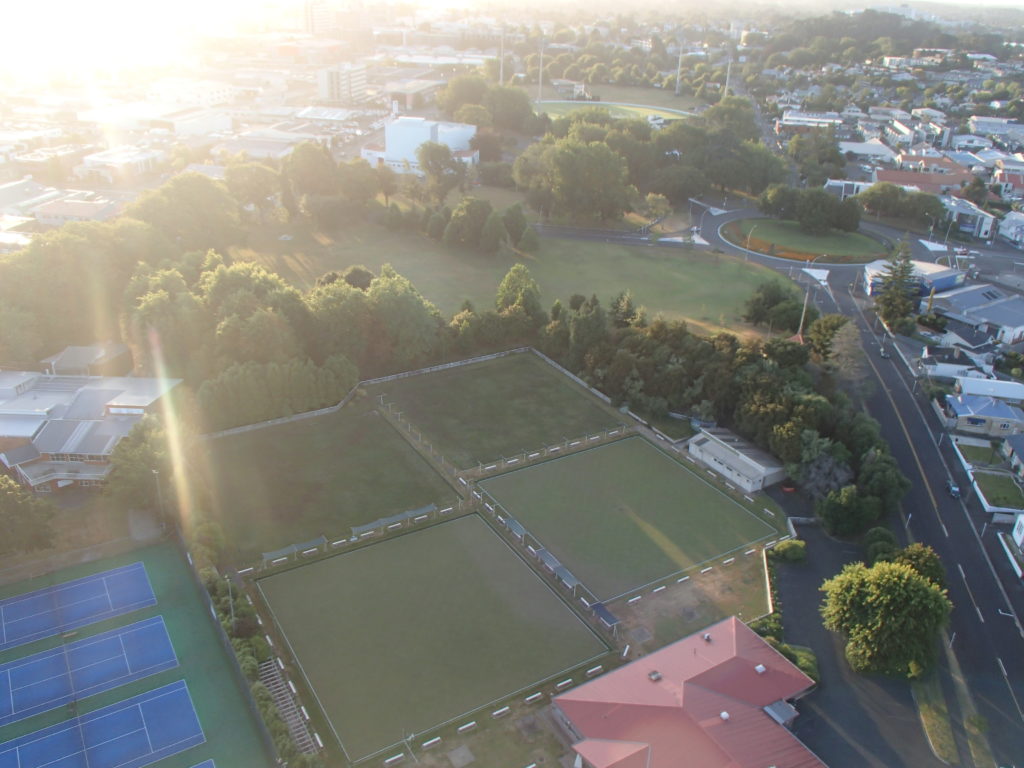 Once his team brought him some spare equipment, he fired the thrusters on full blast, and we were away again. We glided over the rest of the city until we began to reach the outskirts, where farmland began. I enjoyed the scenery over the green landscape much more as it suited the calm, quite nature of the balloon ride.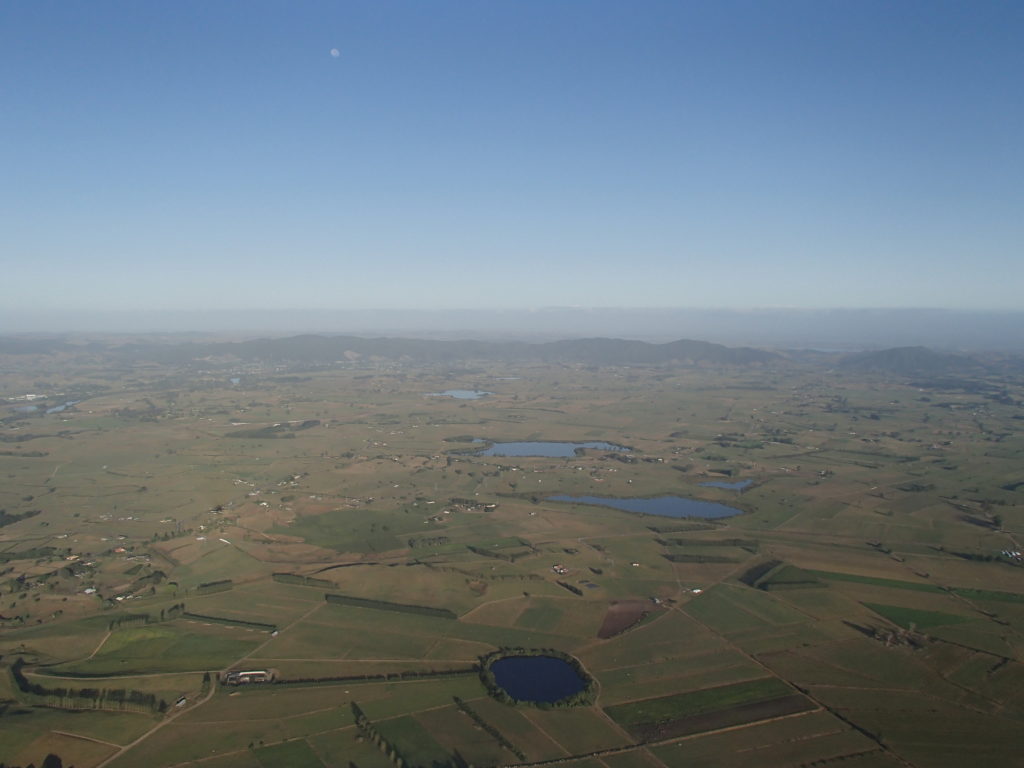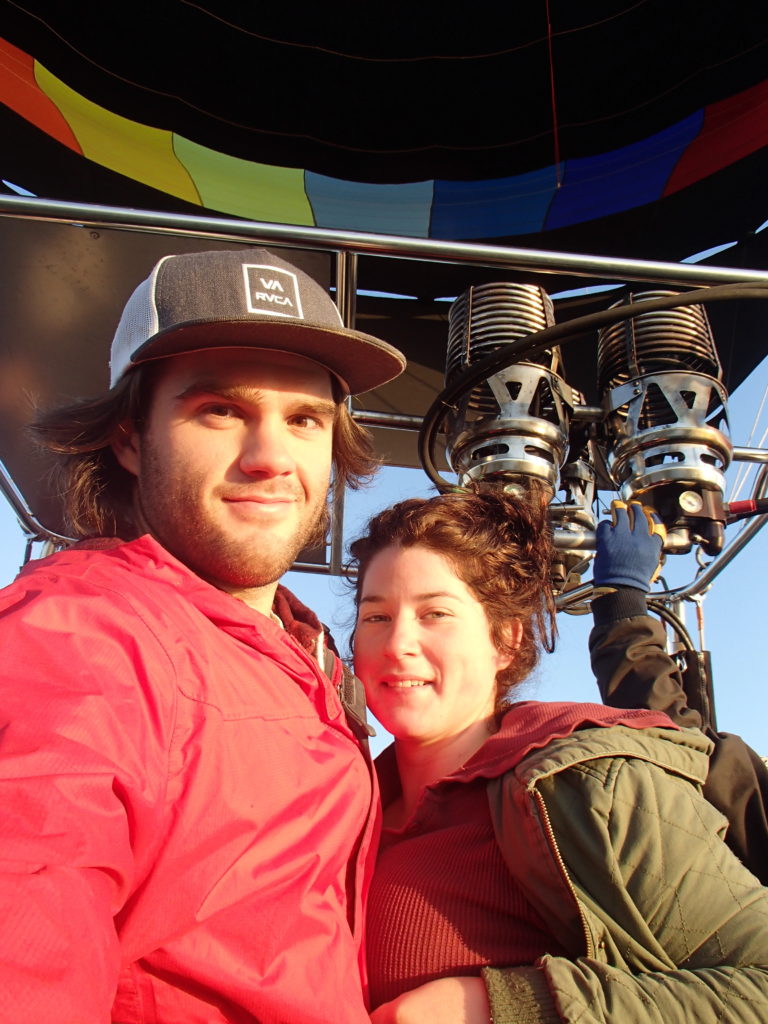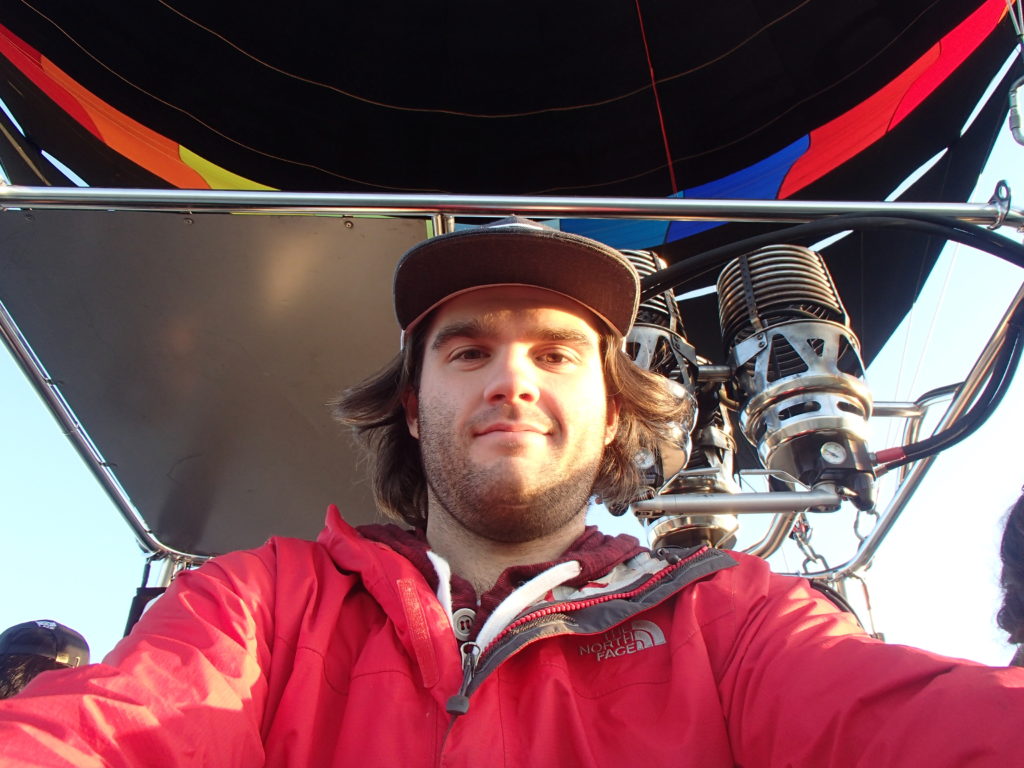 After about an hour, it was time to land the balloon for good. As we began to float over the countryside, we could always spy the company truck and trailer, zigzagging along roads, trying to keep up with us, while we were flying a direct path.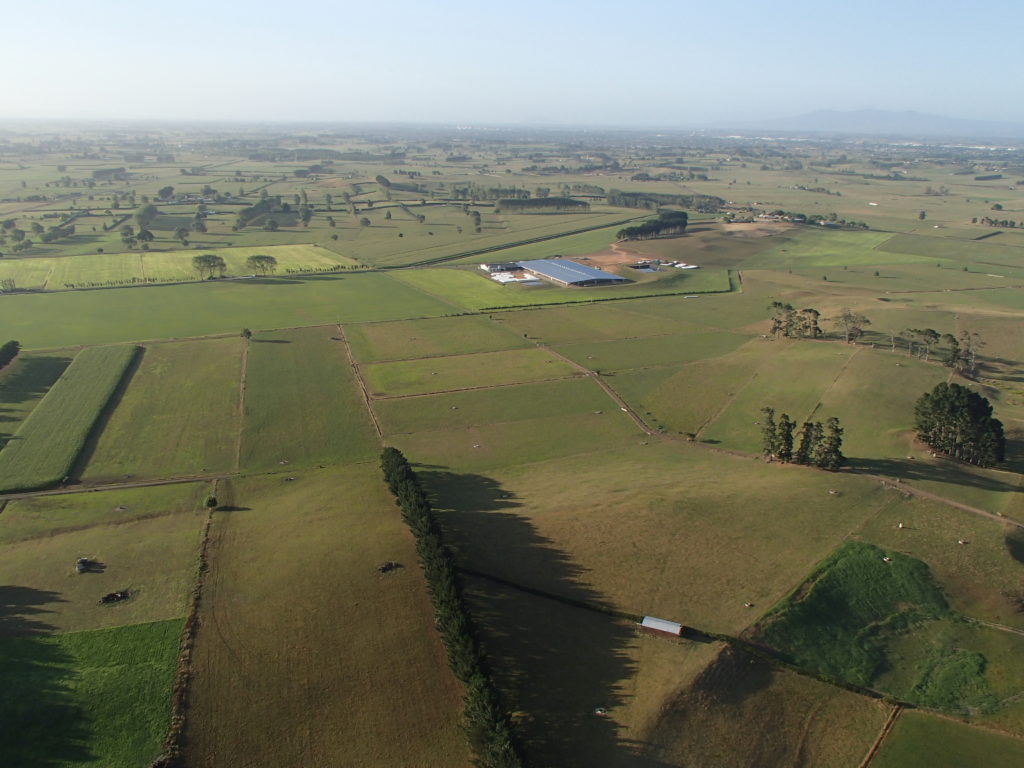 As the pilot began to bring us in to land in a farmer's paddock, I looked back at the company truck racing up the farm to make sure they didn't lose us. He brought us in for a nice smooth landing and then started to give us orders regarding the unloading procedure.
As we did with getting the balloon into flight, we passengers became part of the crew and helped with packing it back into its bag and back on to the trailer.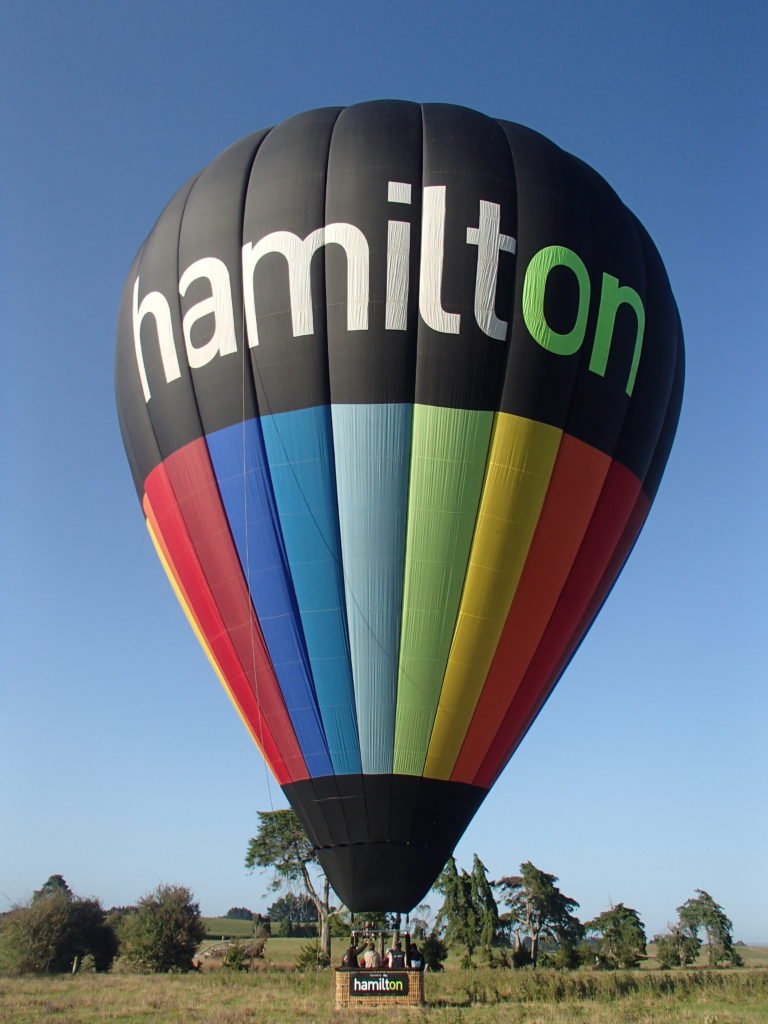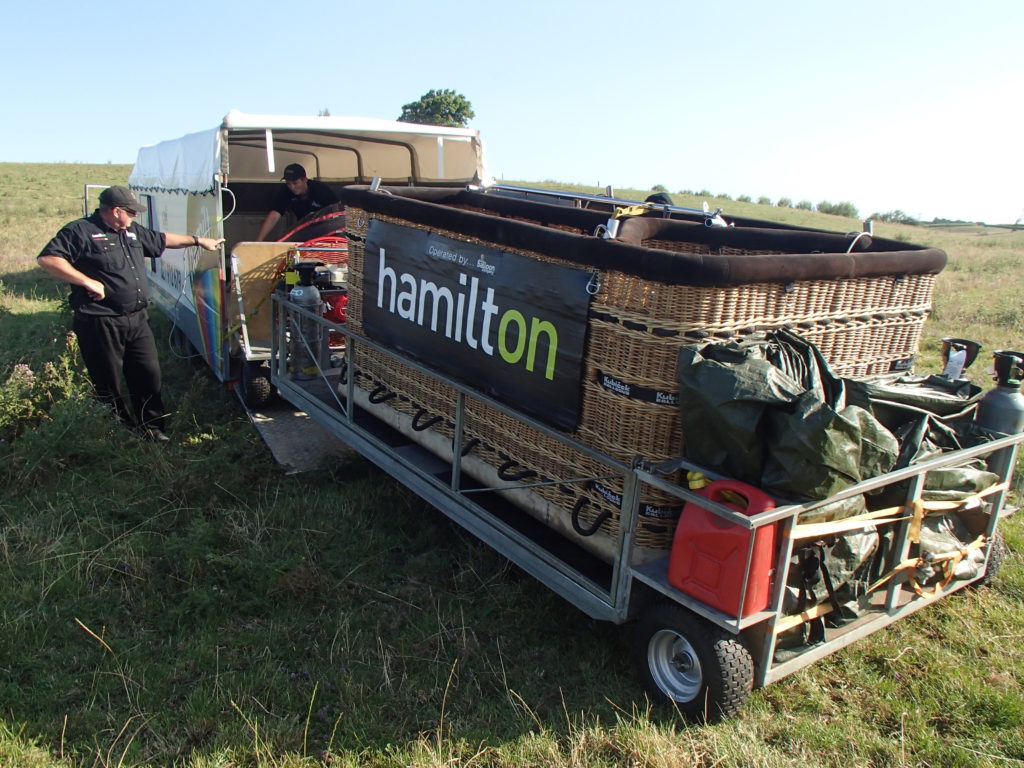 Once the balloon was ready to go, we hopped into their cars and they shuttle us back to where our journey began. I was thrilled with the whole experience and it felt so great to cross another one off my list.
The next thing on our list was camping. Tegan had never been camping before and wanted to see what it was all about. I wanted to find a spot that was new to both of us and managed to find Lake Okareka, on the outskirts of Rotorua. I chose this place because it offered only basic amenities and was the closest thing to bush camping. The lake was beautiful, and it was nice to set up our tent near the water's edge and relax after an early morning and exciting balloon ride. Tegan enjoyed the experience and I was glad that we were able to cross something off her list as well.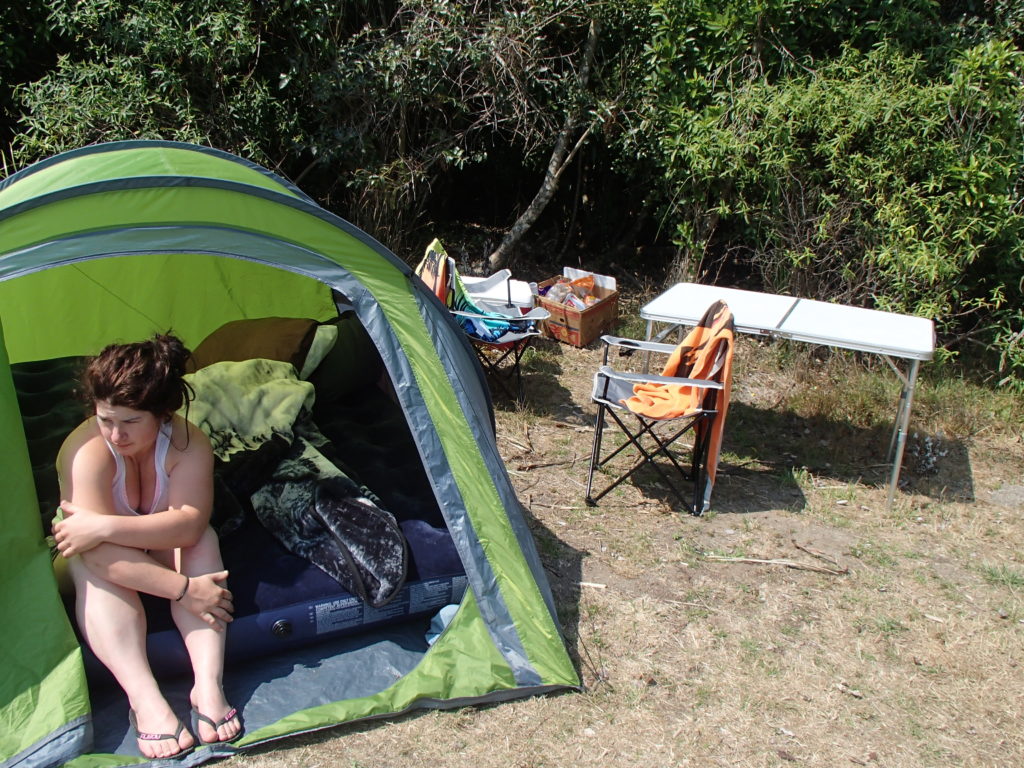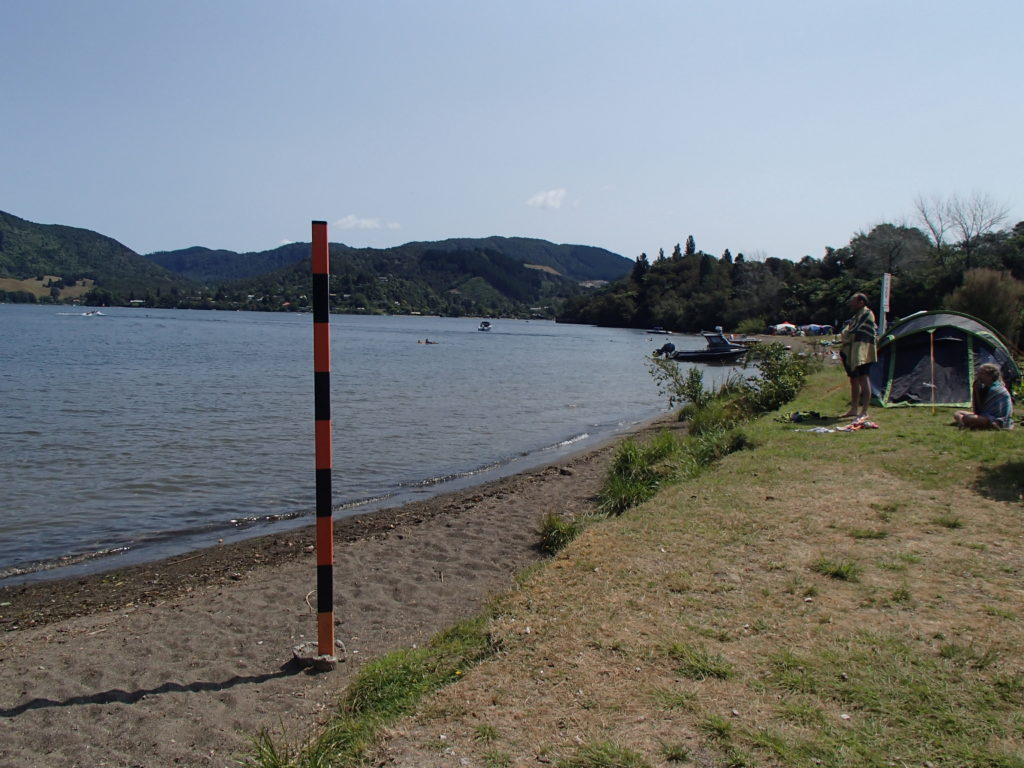 We slept like babies that night and woke up with the early morning sun. This was the last day of our trip and I had my mind set on doing some more adventurous activities. I had received my skydiving licence only 5 weeks prior to our trip and I was keen to get some jumps under my belt. The next stop on our trip was Taupo, to check out Taupo Tandem Skydiving.
I had contacted the instructor, prior to arrival, and let him know that I wanted to hire a rig and go for a jump. Things were all set for me to go jumping, but I wanted to share it with Tegan as well. Her birthday was coming up, in 2 weeks' time, so I told her that she could have a tandem skydive for her birthday. She was so excited and didn't stop smiling the whole time that they were getting her suited up.
We manged to hop on the same load and she still had a big grin on her face when I left the plane. I was down before her and watched as she landed. I was sceptical that her big smile would have turned into a face of panic when she left the plane, but nothing had changed. The smile was as big as ever and she kept saying how amazing and how fun it was. She was never scared and just loved the whole experience.
With one last fix of adrenaline, it was time for us to start heading back home. After three days and many activities, we set off on our 3.5-hour drive. We arrived later that afternoon and looked back on our long weekend with nothing but smiles.
Have you gone hot air ballooning? Where did you do it? Let me know in the comments below.
Make sure to read my next post, [#62 Lesson] Share Your Dreams With Others, which discusses the lesson learned by completing this item. Want to be notified when new blog posts are uploaded? Subscribe below.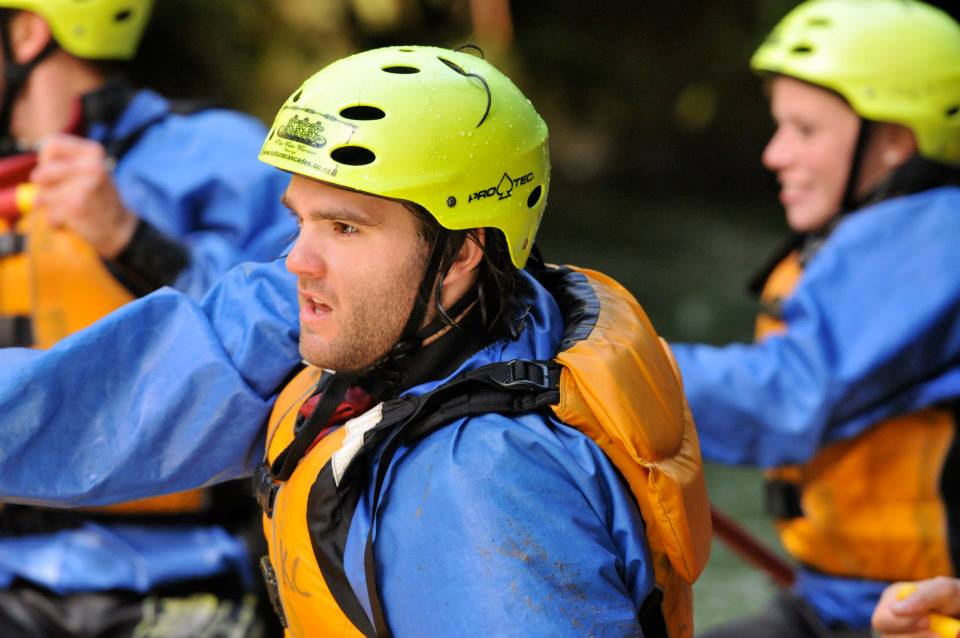 Dave has been on a mission, since 2010, to cross off the 100 items on his bucket list. The stories of his adventures are complimented by life lessons learned along the way and his travel tips are unique to his experiences.