This bucket list item was completed on 15th October 2016 in Newcastle, England, UK.
This story continues from where #69 Go to Stonehenge left off. After spending four days in the Scottish Highlands, it was time to start making my way back down to Newcastle. My friend, Craig, offered me a place to stay in his home with his wife, two kids and two dogs.
Craig is a Geordie through and through and was excited to show me around his city. He took me by the Tyne Bridge, which out-of-towners says looks like a small version of the Sydney Harbour Bridge. I think this annoys some Geordies, but Craig laughs about it.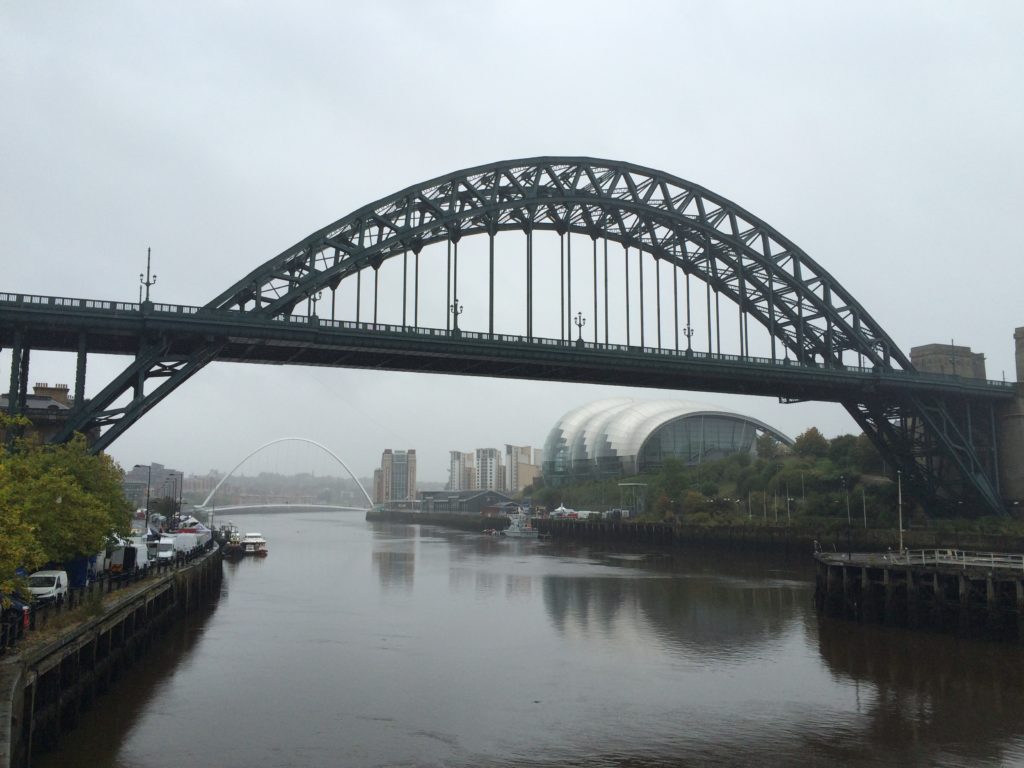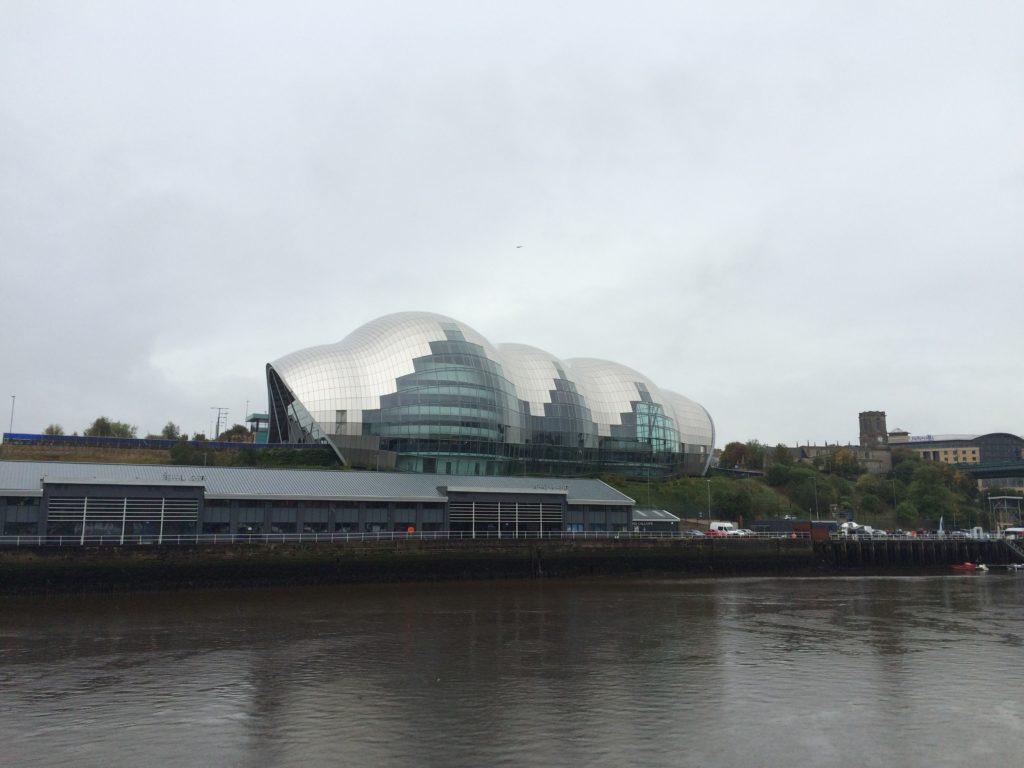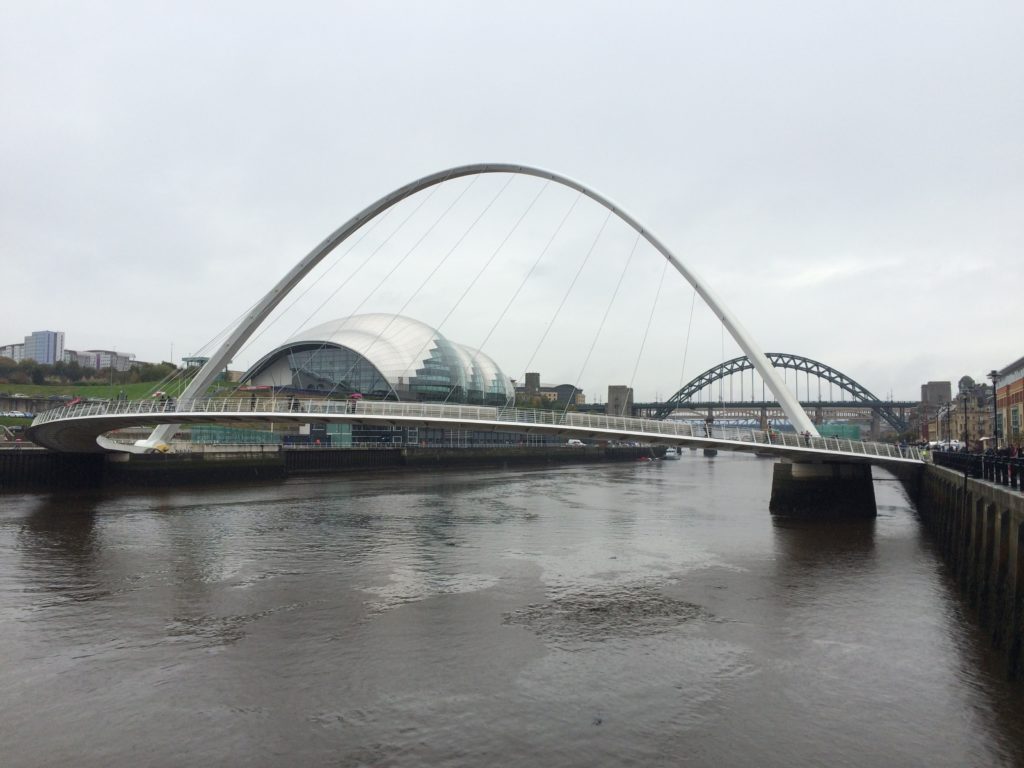 We spent a bit of time down at the beach in Tynemouth and returned there later one night for dinner and some drinks. I especially liked this area and wouldn't mind checking it out again when I am back to visit.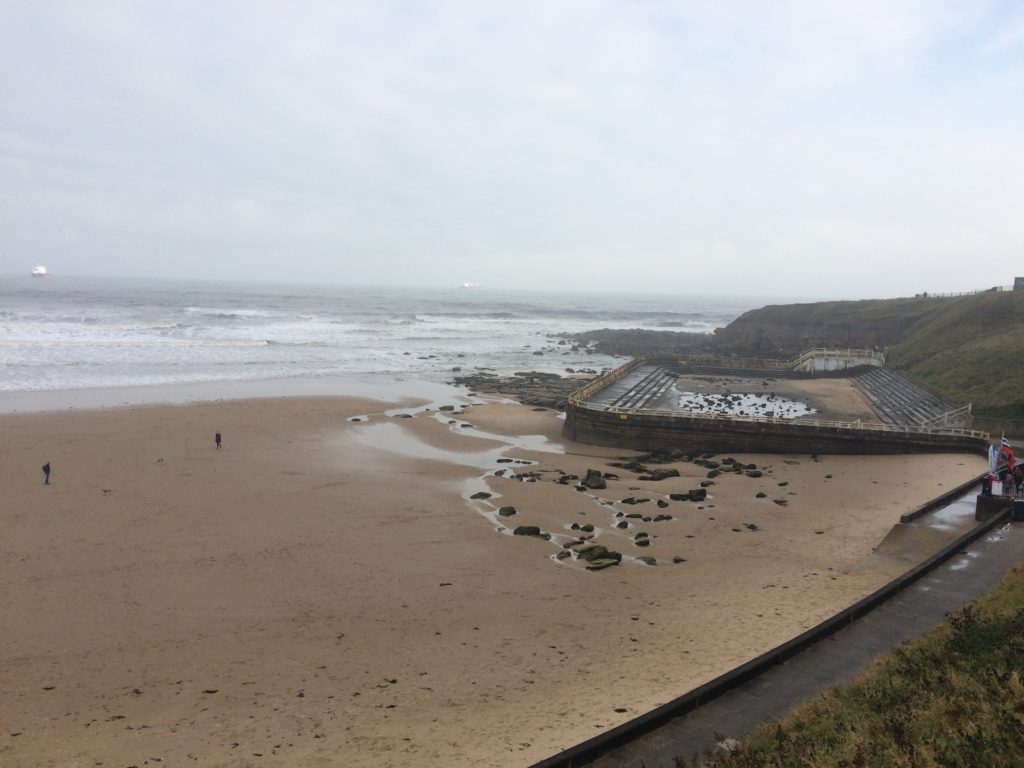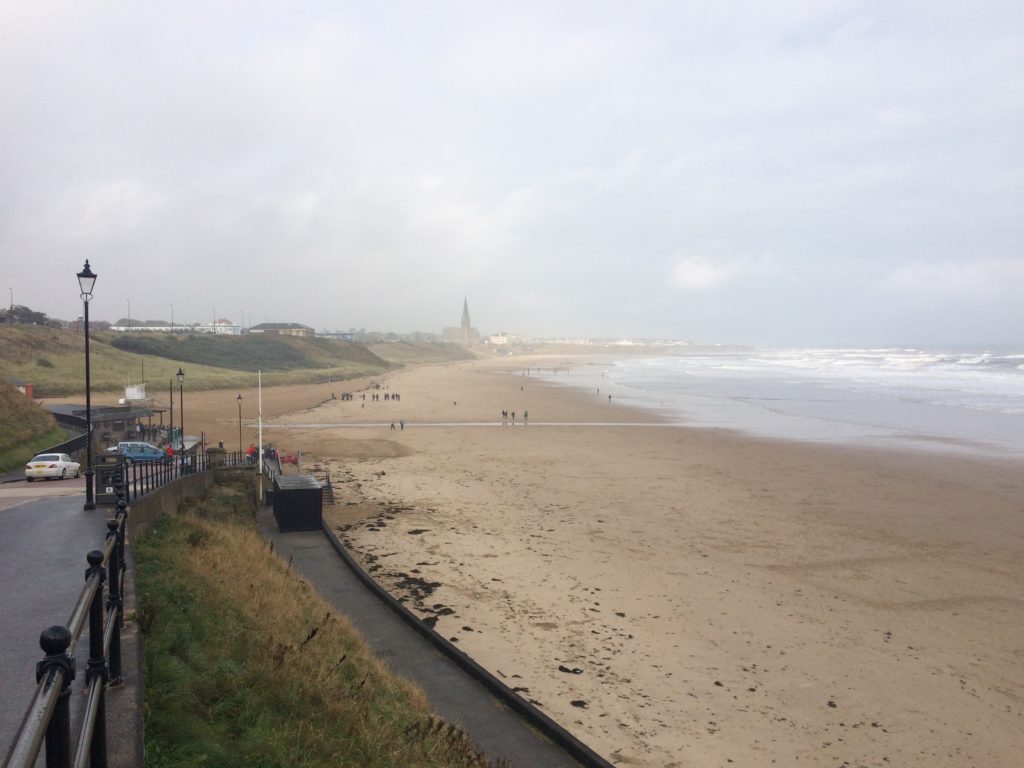 We took one of the days and drove down to York, which Craig raved about. York is a very interesting city with lots of history and beautiful architecture.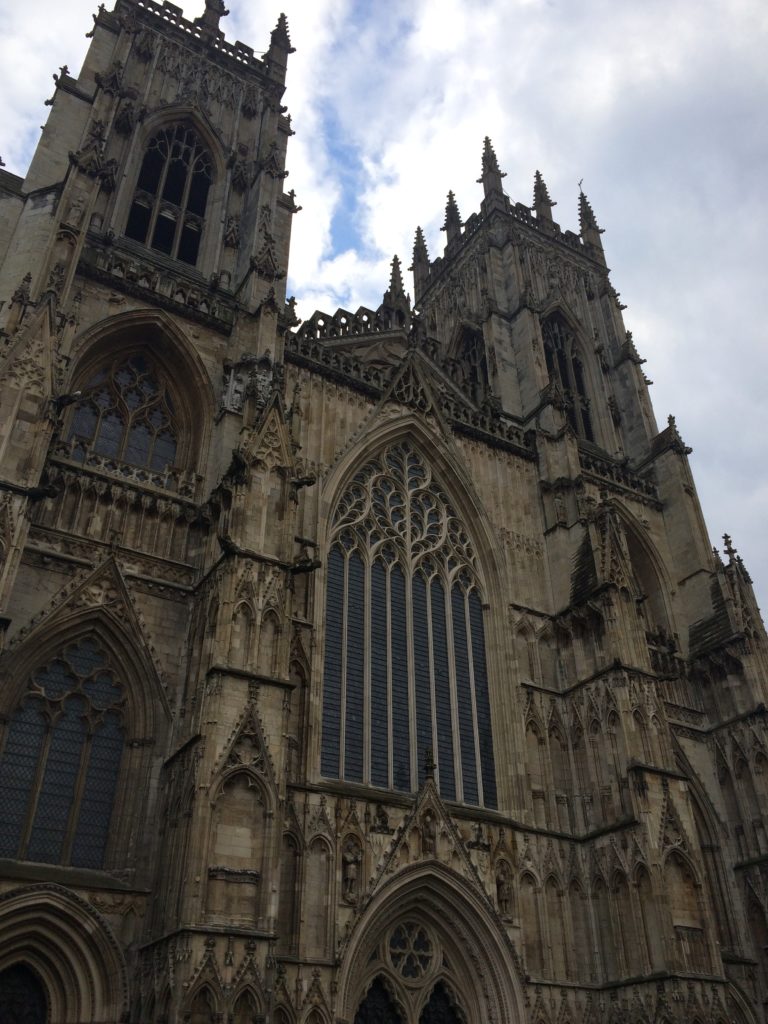 This is easily the best place that I have eaten pork crackle, which we purchased from a small deli, The York Roast Co., in amongst the crooked streets. Our trip to York was topped off with a brewery tour at York Brewery. This is still the most informative brewery tour that I have ever been on.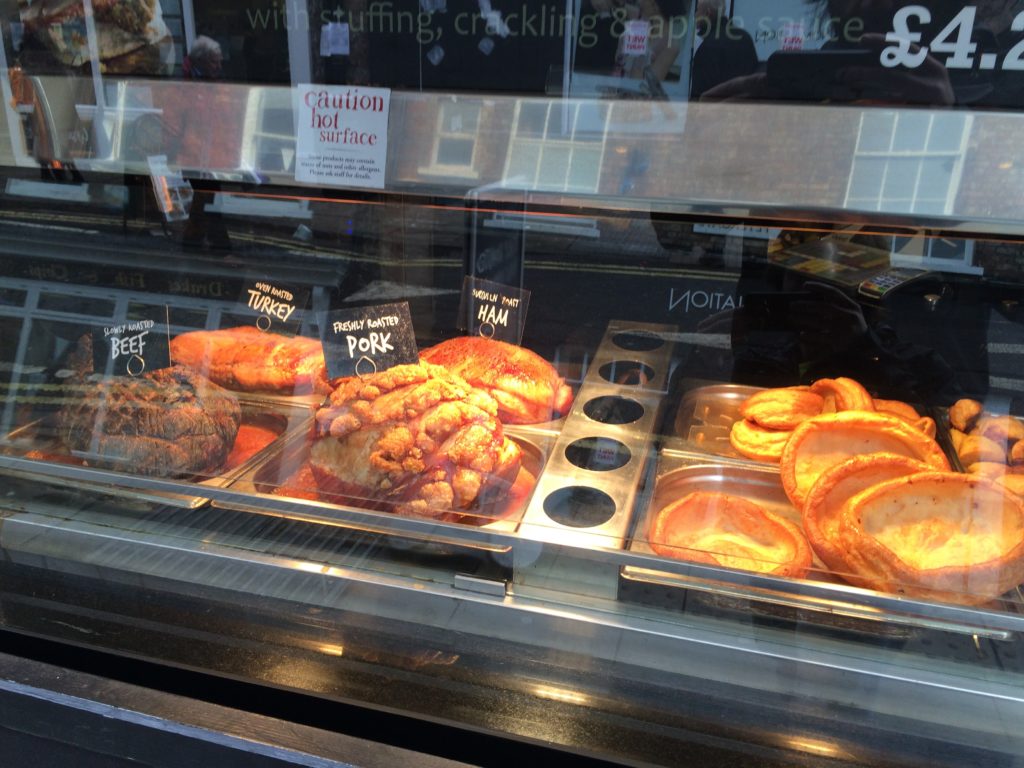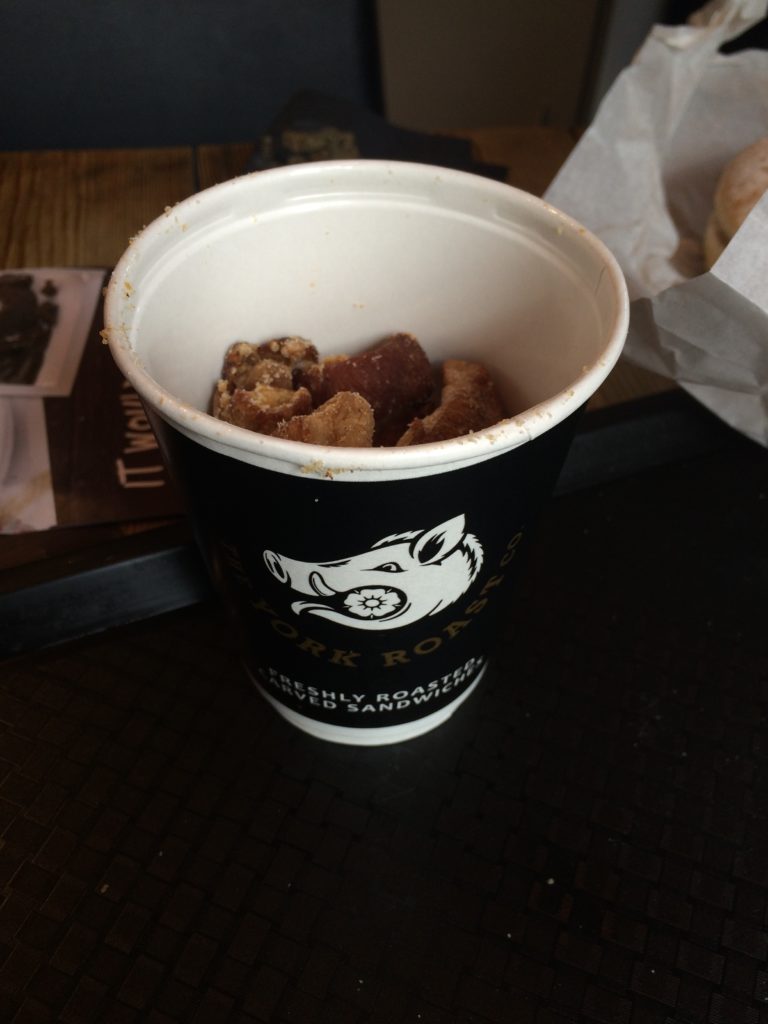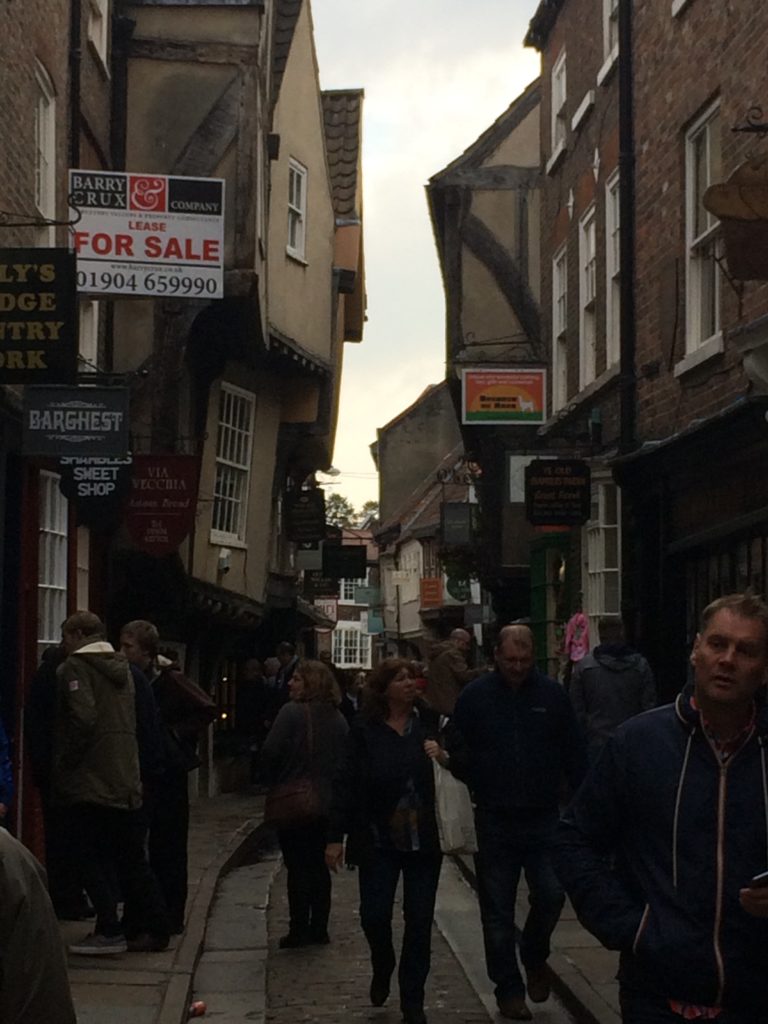 While these other activities were fun, the main thing that I wanted to do in Newcastle was to go and watch a football match. Growing up in Canada, it's hockey or die. In the UK and Europe, it's all about football.
Craig is a Newcastle superfan and has been going to the games ever since he was a kid. I figured he was the best person to help me cross this one off my list. I really wanted to go with a crew that was passionate about football and Craig made sure that happened. He invited two other friends to come along to the game with us and then the fifth member of the crew was our mutual friend, Jon, from London.
The five of us met at the stadium not long before kickoff and grabbed a beer under the stands. I thought it was great that Jon was coming along as well but, once he arrived, the five of us had a very serious chat about the teams we supported.
Craig and his mates were all avid Newcastle fans and since this my first match and I was going with them, I was obviously a Newcastle fan too. However, Jon has been a big supporter of Arsenal for most of his life and nothing was going to change on that day.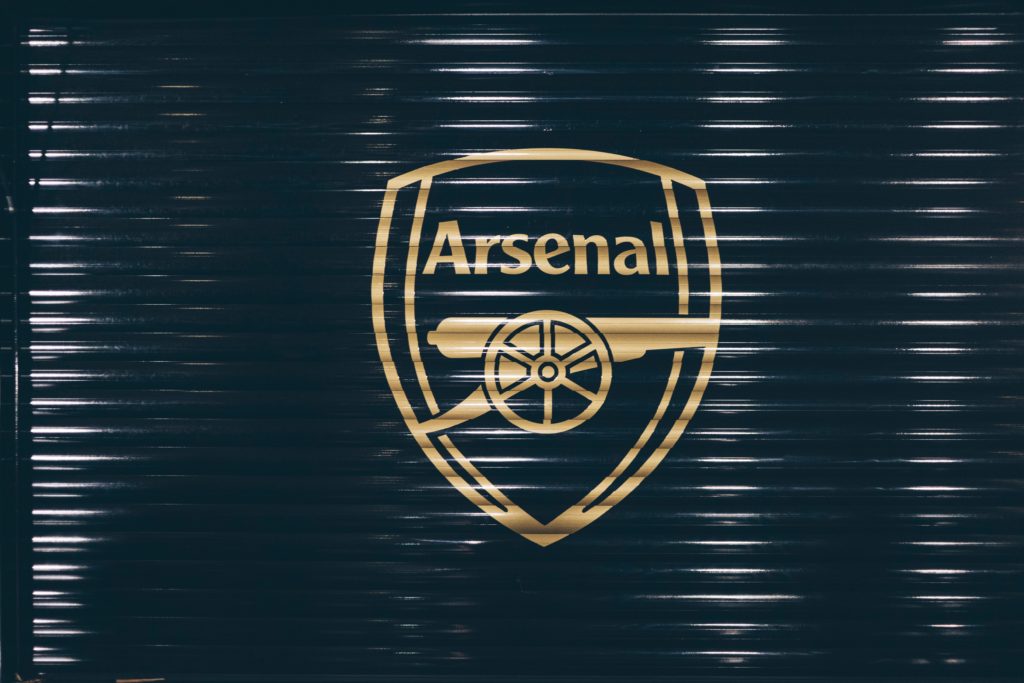 The game was against Brentford, so it did not matter to Jon, but he wasn't going to claim that he was a Newcastle fan. Instead, he agreed that he would like to see Newcastle win, but he was still an Arsenal fan. As you read this, Jon may come across as a snobby football fan, but this is not the case. This is when I realised how passionate the English are about their football.
Craig and his mates were happy to have an Arsenal supporter as part of their crew as long as Jon would cheer for Newcastle when they scored. Everyone was in agreement and the tension subsided.
This was all very new to me, so I probed a bit deeper. I asked whether all supporters were this passionate for their home clubs. Turns out that those guys are all in the middle of the passionate scale. They began to tell me stories about the truly insane passion that some fans have.
I had seen the movie Green Street Hooligans, which highlights that violence between football fans, but I thought it was embellished. From the stories that they were telling me, it sounds like the movie could almost be considered a documentary.
They started by telling me about how trains would purposely skip stations to make sure that fans from both sides did not get mixed together. Then they explained that, in some of the heated rivalries in the past, the two sets of fans were placed on either sides of the stadium and segregated by a wall of police officers. Even this level of separation was not enough to keep the peace. The fans would either break through the police and riot or would simply take it out into the streets.
This blew my mind because I was trying to compare it to the hundreds of hockey games that I had attended in my lifetime. There was never any segregation, all fans sat in amongst each other and cheered as they please. Aside from the fighting that occurred on the ice there was rarely ever any conflict in the stands.
The final story that left my jaw dropped was that some games in history had been played without fans in the stadium at all. Due to the risk of riots, no tickets were sold and the only way to watch the game was on television.
As we moved into the stands, I saw exactly what they were talking about. Even in this game, where riots were not expected, the Brentford fans were contained within an area of 3-4 sections. The rest of the stadium was Newcastle fans, and the stadium was packed with nearly 52,000 people.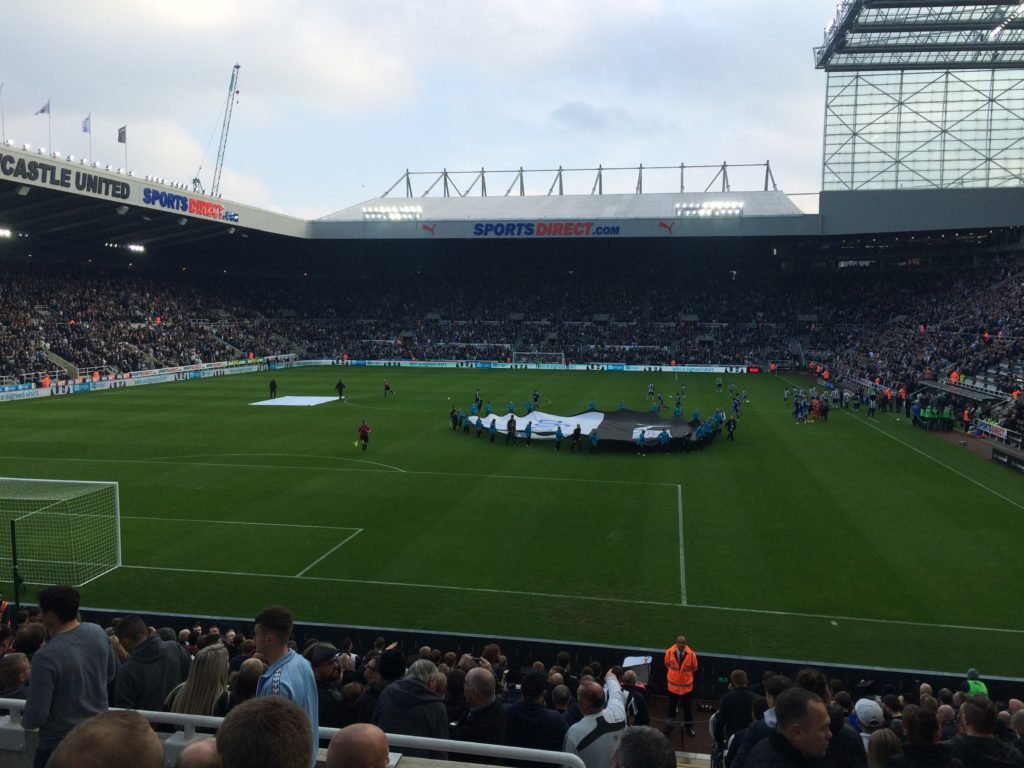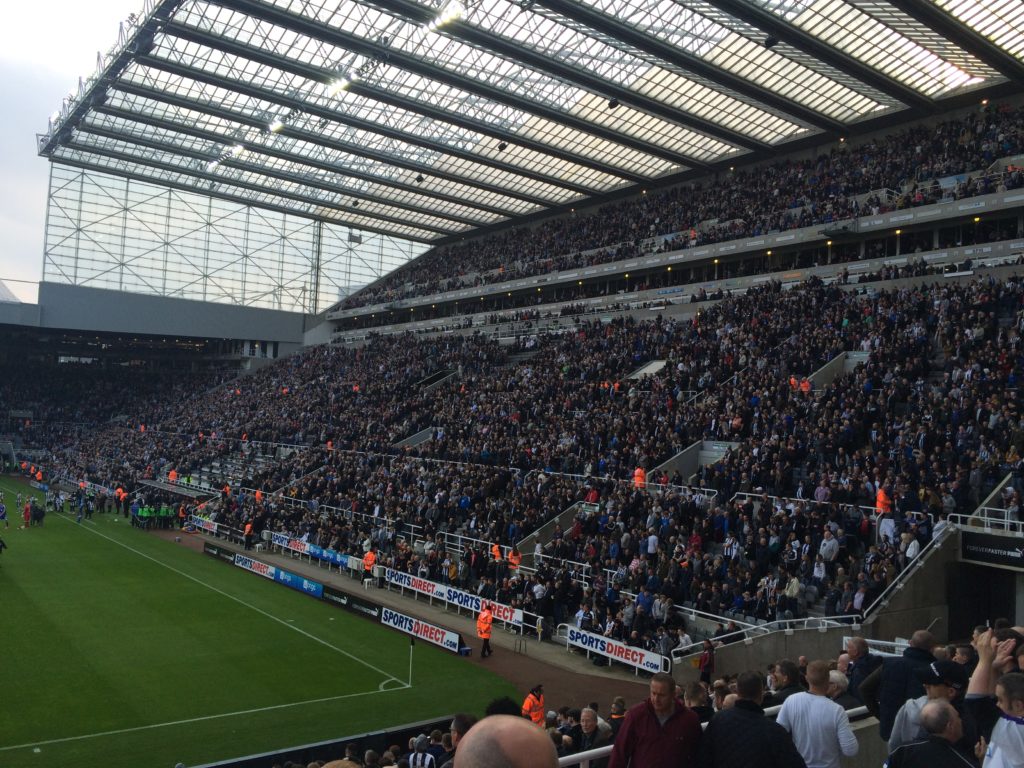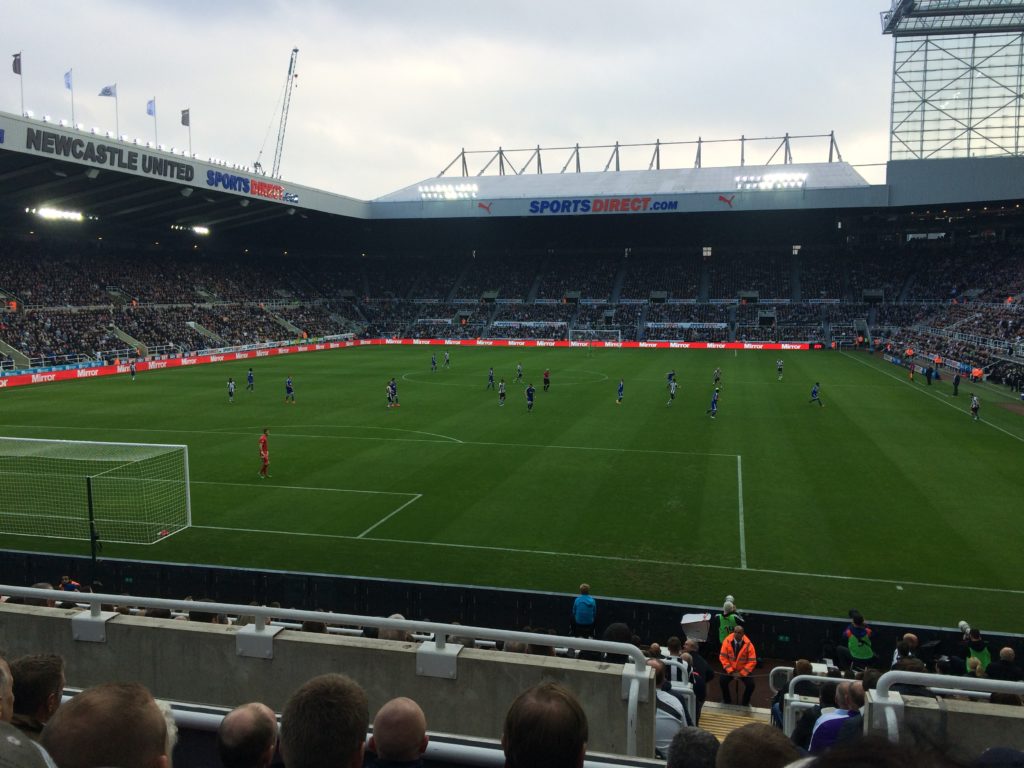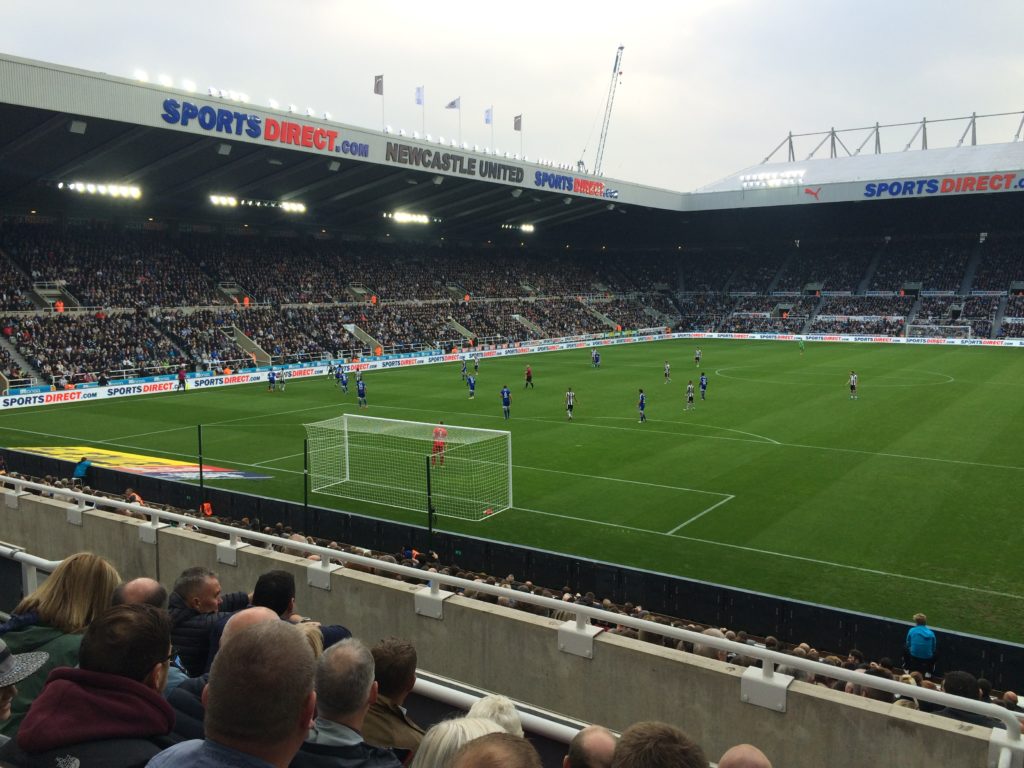 It did not take long for 50,000 of those fans to rise to their feet, as Newcastle scored in the 11th minute. We barely had enough time to sit back down and have a couple sips of our beer when Newcastle netted another one in the 16th minute. I think the guys thought I was a bit of a good luck charm because the team came out firing, right from the start.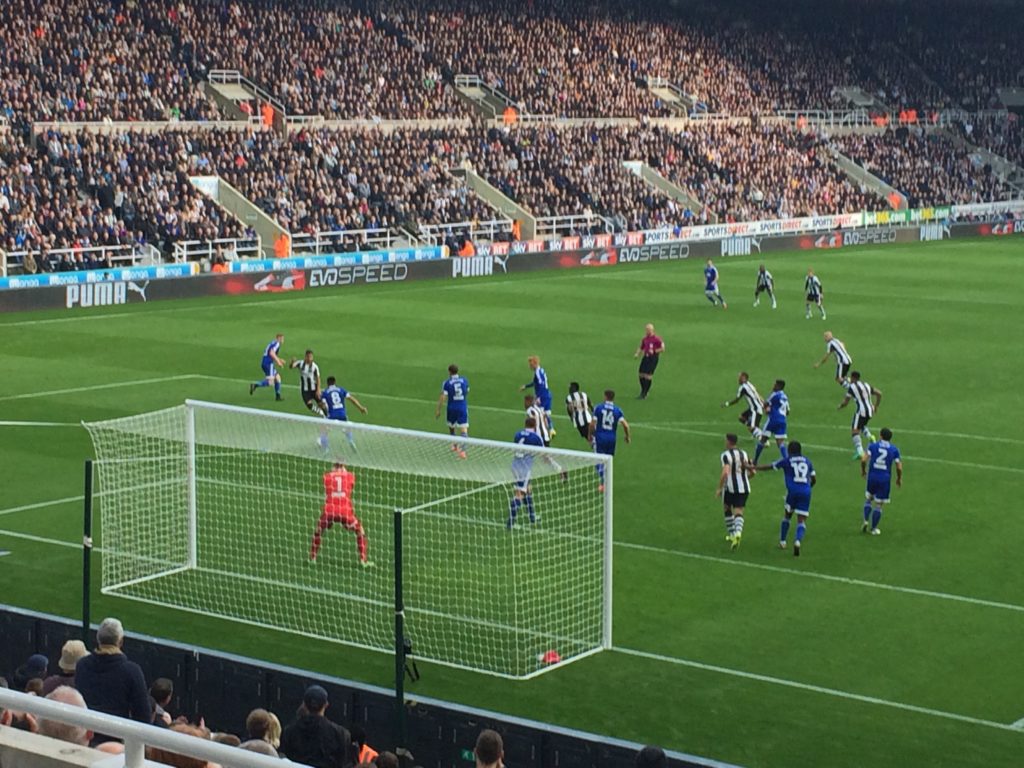 The score remained 2-0 as we made it to half time. We ducked below the stands to empty the tanks and fill our glasses once again. While there was still foam dissipating in our beers, Newcastle scored again in the 49th minute to make it 3-0. This was going great; Newcastle was on fire and we were all happy. Even Jon couldn't help but be excited by all of the goal scoring.
A couple of minutes later, Brentford finally managed to get a goal and their small group of fans erupted. At 3-1 in the 52nd minute, it would have been a tall order for them to come back and win the game, but they still celebrated with maximum enthusiasm. The game ended at 3-1 and our crew was excited to take home a win for our team.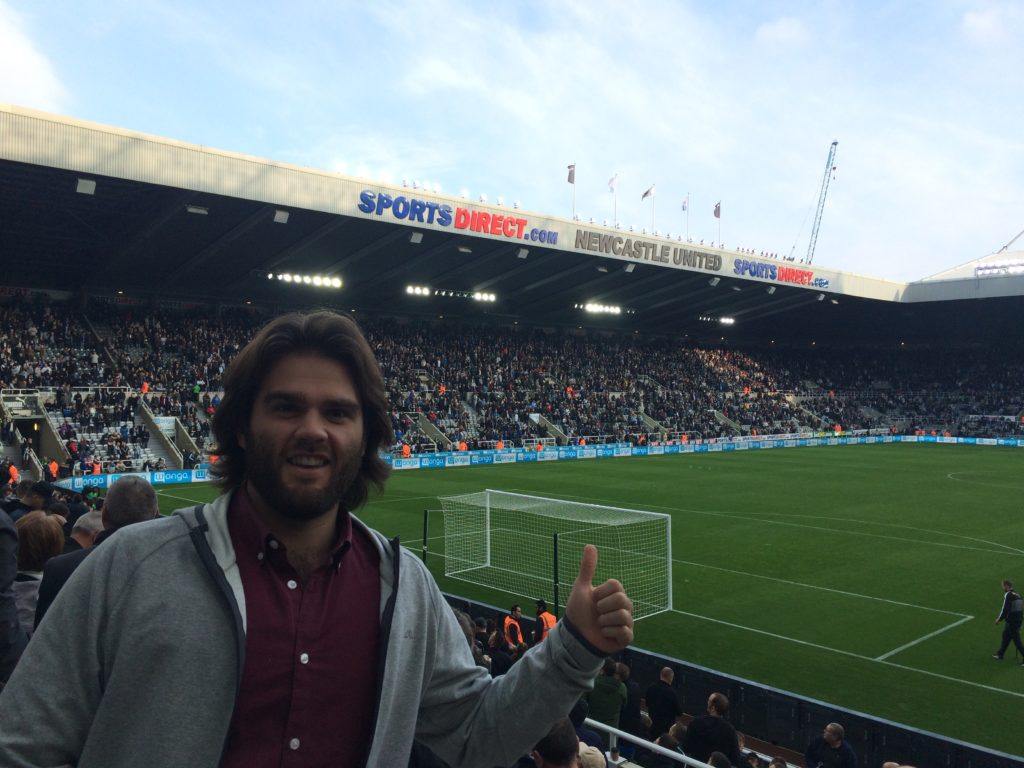 I was especially excited to see our team win, at my first game, while crossing another one of my bucket list. This was a very memorable item and I think it is safe to say that I am a Newcastle supporter for life.
After the game we flooded into the street with the rest of the 52,000 people in attendance. Every pub became packed instantly, so we strategically took turns pushing our way up to the bar to buy a round of drinks for the crew. The atmosphere in the pubs was arguably as good as inside the stadium. Everyone was jolly and the banter was great.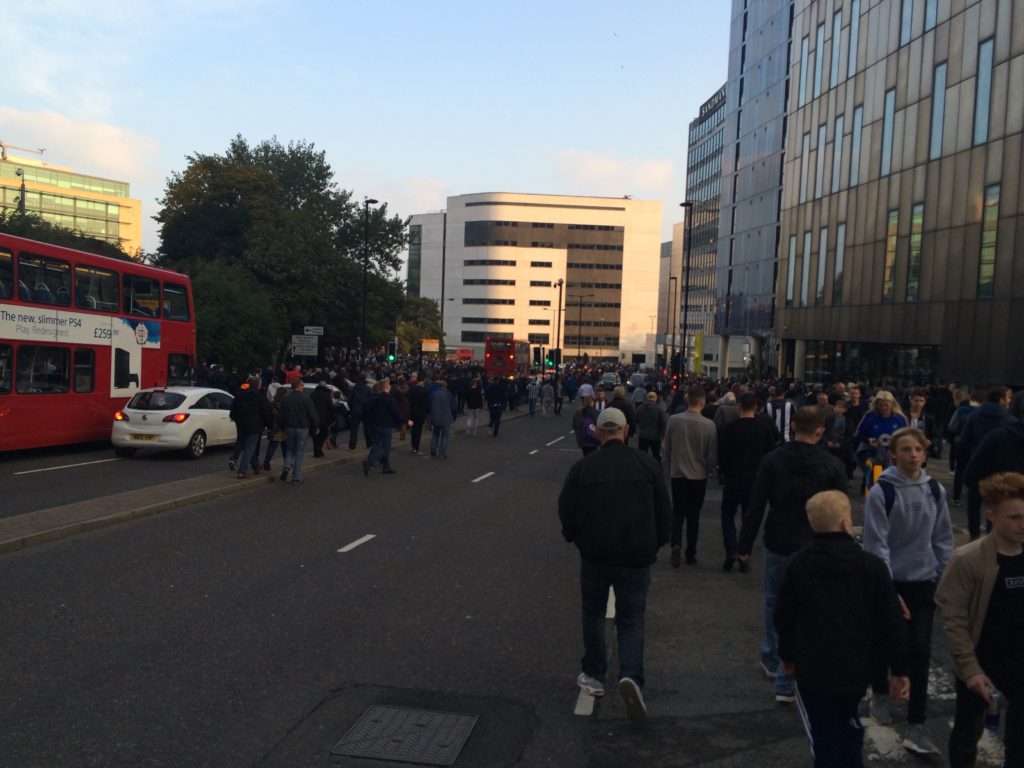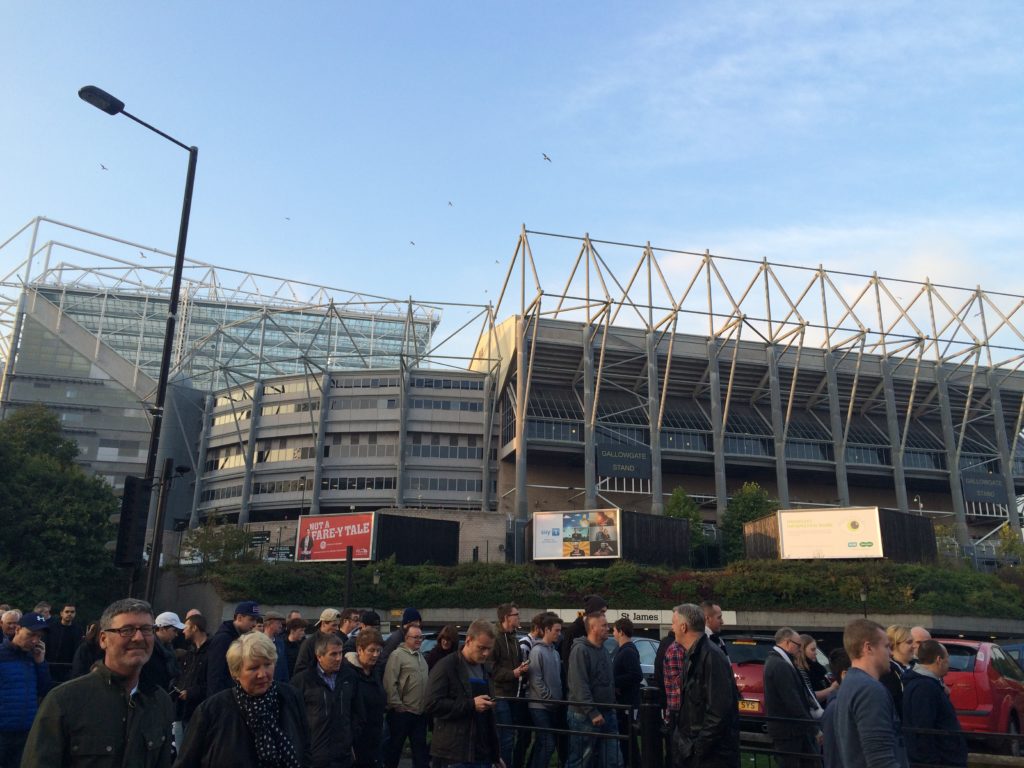 Craig and his mates knew all the good spots, so we hopped from one pub to another, sampling many different lager and ales. I even managed to get a pint from York Brewery at one of the pubs. Our night ended at Craig's favourite curry restaurant. After several hours of cheering, drinking and filling my face with curry it was time to head home to get ready for my last full day in Newcastle.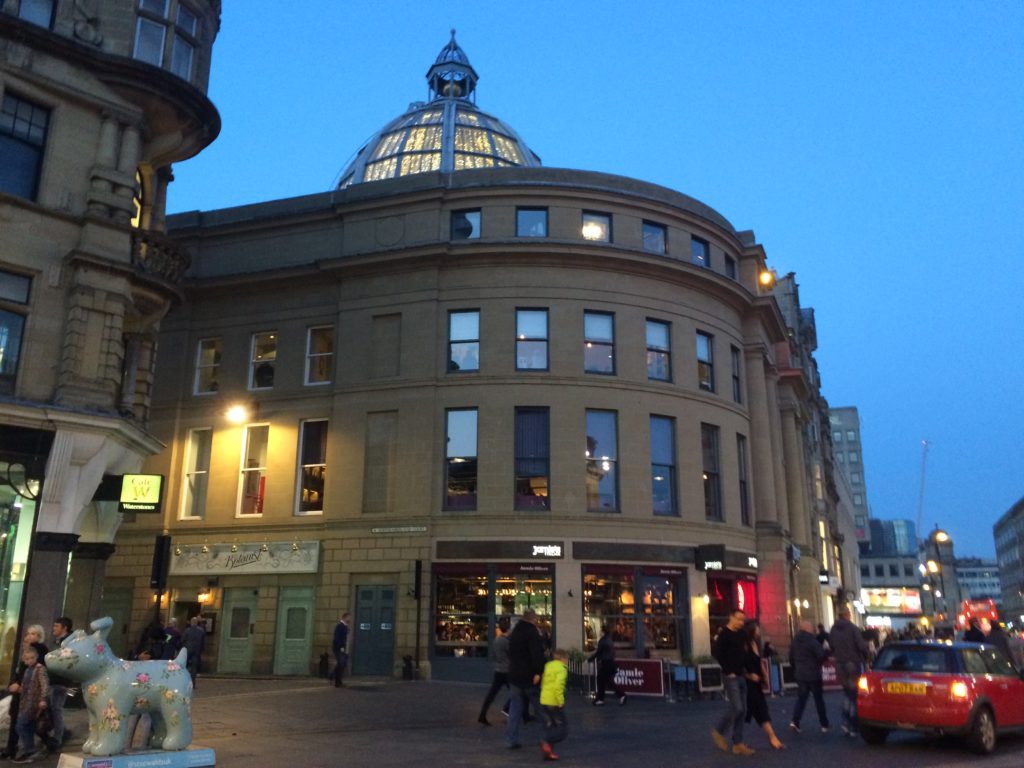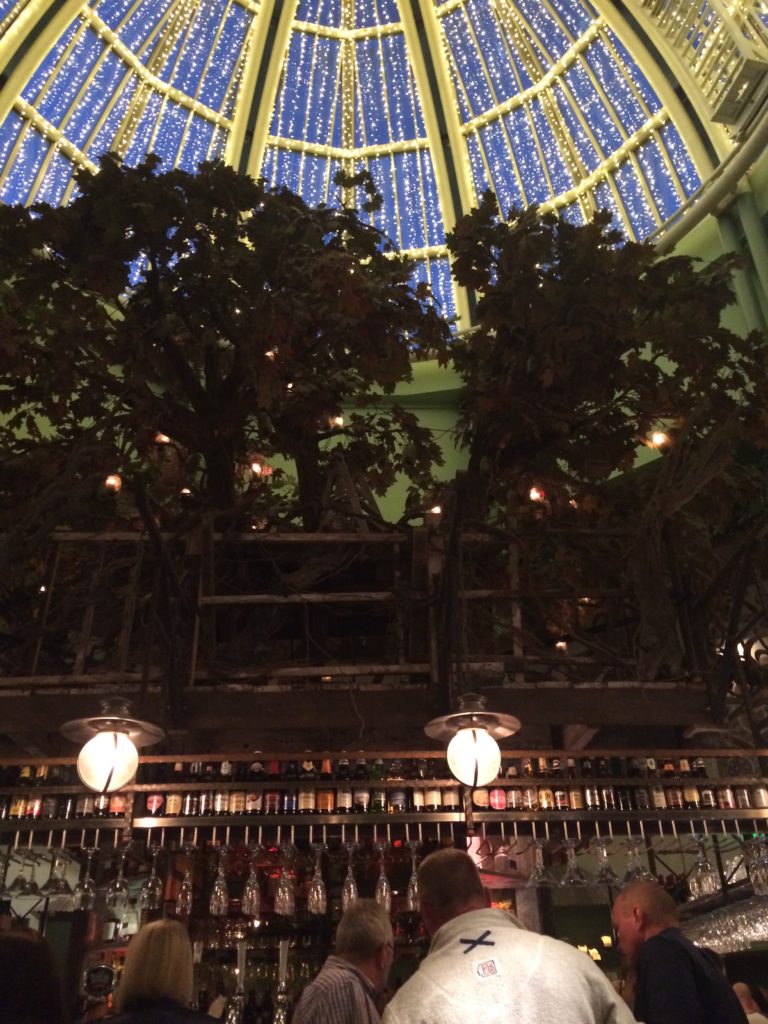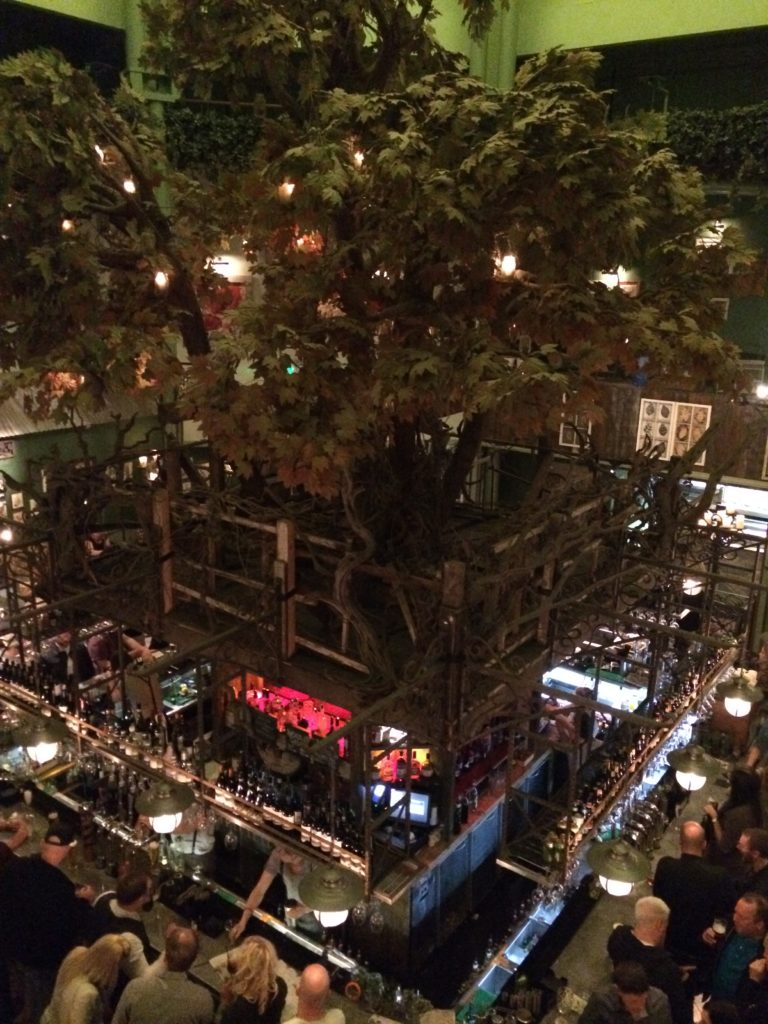 Craig had something special planned for my last day. We drove up to Slaley Hall, where he had us booked in to go quad biking. Like me, Craig enjoys anything fast-paced and with motors. It was just Craig and I booked in to go with our own tour guide. We took off from the golf course in Slaley Hall and followed the guide into the forest.
For the next 1.5 hours, we thrashed our way through the trails and opened up to full throttle across vast paddocks. We were covered in mud and soaked from all the puddles that we splashed through. As if I had not experienced enough adventure for one trip, this was a great way to top things off.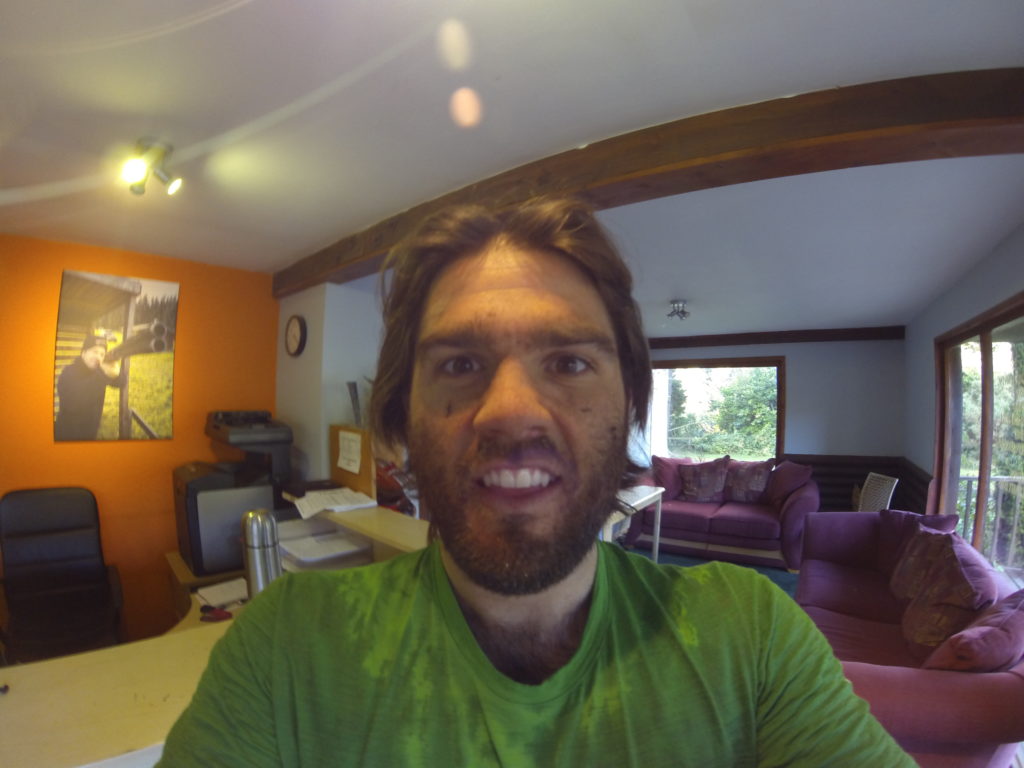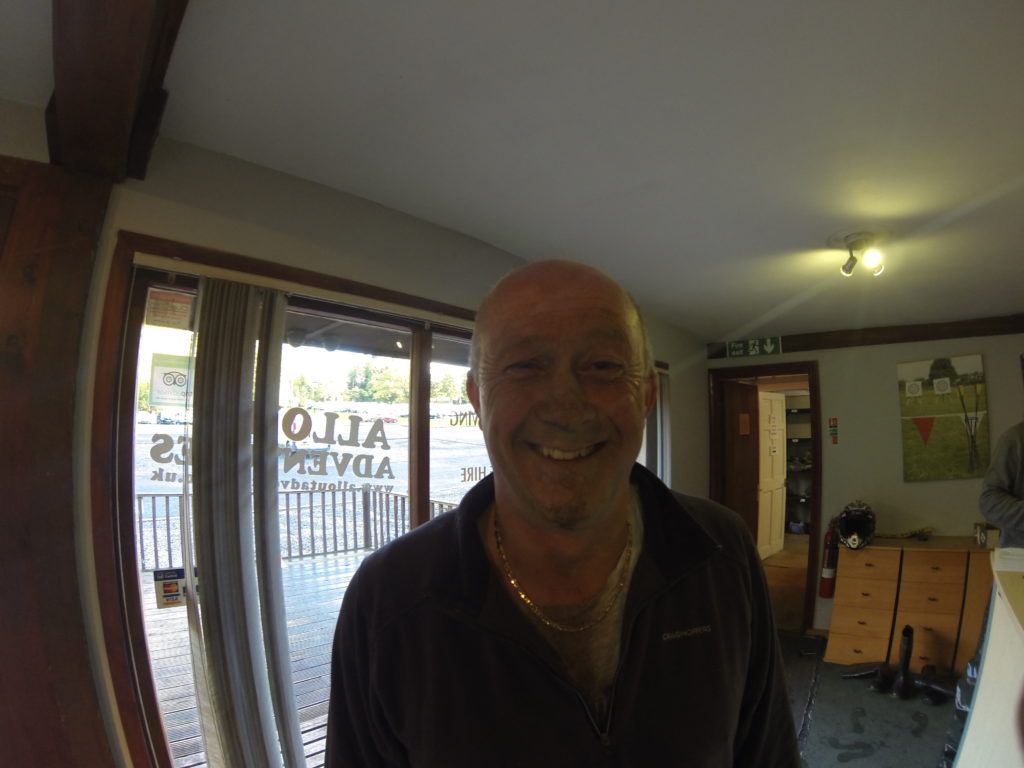 Have you been to a European football match? What teams did you see play? Let me know in the comments below.
Make sure to read my next post, [#63 Lesson] Passion Among Sports Fans, which discusses the lesson learned by completing this item. Want to be notified when it is posted? Subscribe below.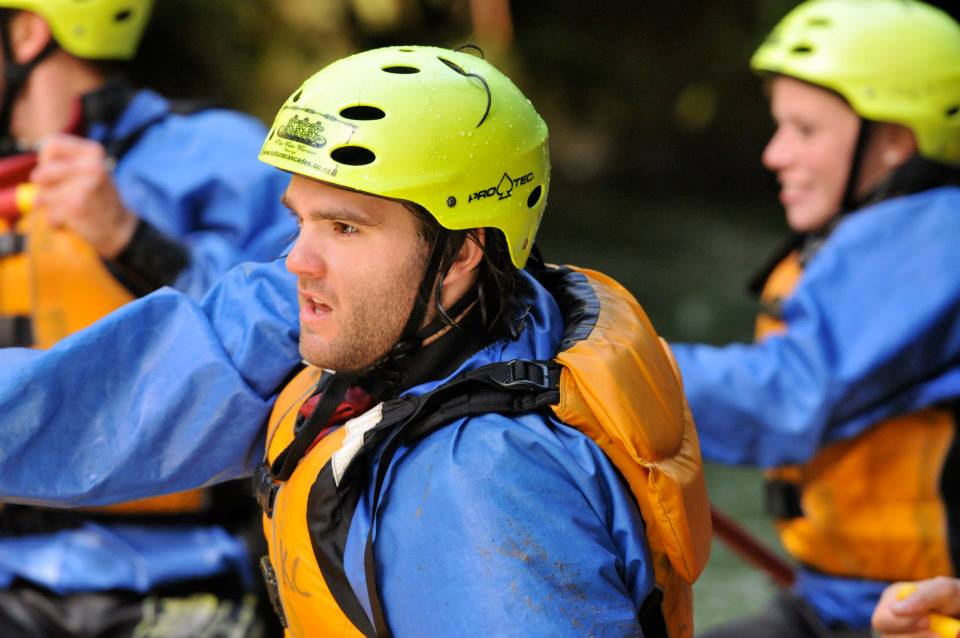 Dave has been on a mission, since 2010, to cross off the 100 items on his bucket list. The stories of his adventures are complimented by life lessons learned along the way and his travel tips are unique to his experiences.