This bucket list item was completed on 5th January 2013 in Las Vegas, Nevada, USA.
In my previous post, #25 Go to the Grand Canyon, the story concluded with Kyle and me enjoying a meal at Hooters after our adventure to the Grand Canyon. Our schedule in Las Vegas was packed full of activities. For many people, Las Vegas can be a once-in-a-lifetime experience. We had no clue if, or when, we were going to make it back so we decided to make the most of it.
The following day we had a tour scheduled with SunBuggy Fun Rentals. They were the original dune buggy operator in Las Vegas and offer the best gear and great experiences. They sounded like a good outfit so we figured we were in for a lot of fun.
At the time we were booking, one option included hiring the dune buggies for 30 minutes and having free reign of the dunes. If we were willing to spend a little bit more money, we had another option of doing their Mini Baja Chase. The chase included a guide who took off and ripped around the dunes as fast as he could. Our objective was to chase him and go as fast as possible. This appealed to us, so we paid the extra money to do the chase option.
Kyle and I had breakfast at the hotel and then we were greeted by a shuttle bus, outside the lobby of the Flamingo. The SunBuggy crew transported us from the madness of the strip to their warehouse at the edge of the city. After signing waivers, and them giving us a short briefing, we hopped into the truck and drove out to the desert.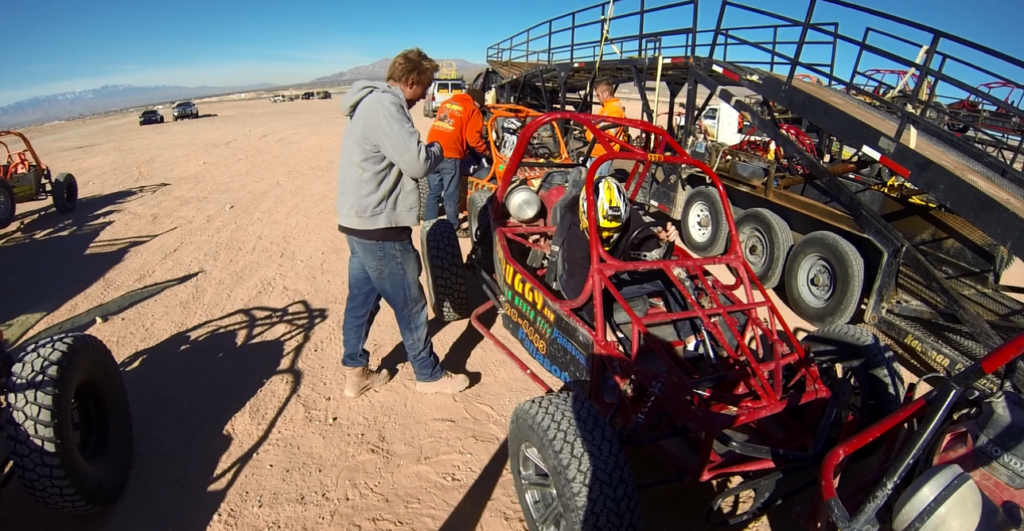 We arrived to a vast, 15,000 acre, expanse of rock and sand, which we would make our playground for the next half hour. With helmets on and GoPros rolling, the tour guide took off. I the pinned accelerator and began to chase him across the flat terrain where we were parked. Kyle was close behind me and we were driving as fast as the buggies could go to keep up with the guide.
The flat terrain gave way to sand and rock formations with distinct trails that had been made from repeated use by the buggies. As we came down a hill, the trail began to disappear behind a blind right hand corner. I had no clue what was behind it and, if I had been driving alone, I probably would have cautiously rolled around it. However, when I saw the guide turn into the corner at full speed, I trusted that he knew what he was doing and followed his lead. This was the beauty of choosing the chase option.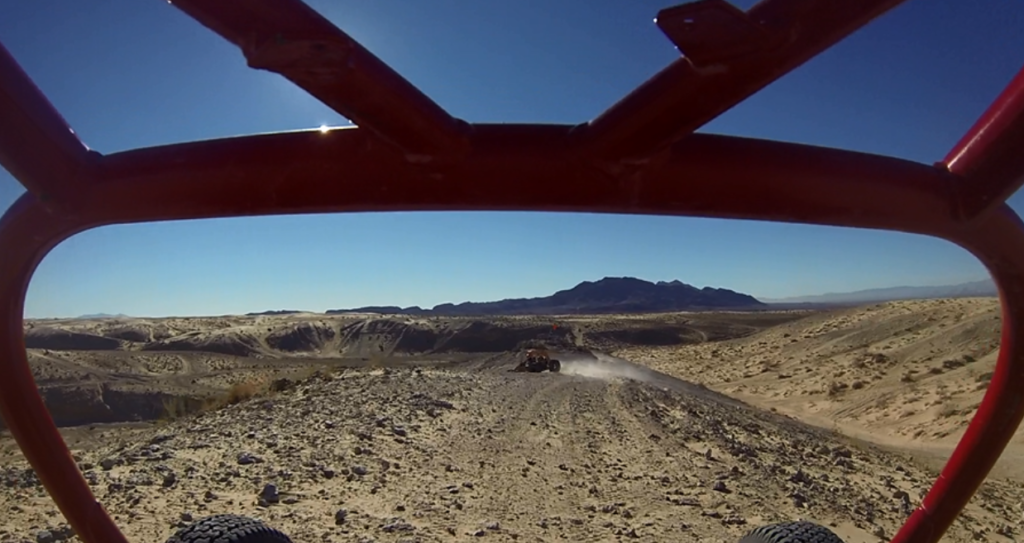 We continued to follow the guide through more blind corners, over small jumps, down rocky drops and across sandy peaks. The mixture of sand and rock throughout the desert made for a rough ride. The buggies were equipped with great suspension but the bumps were still felt as they rippled through the seat and the steering wheel. At some points it felt like being shaken by a paint mixing machine.
Despite the shake and bake effect from the dune buggies and the desert sun, it was so exhilarating that it didn't matter. We continued through the dunes and caught air under the tires on several occasions. We shouted with excitement during many parts of the tour and our guide kept the accelerator to the floor the whole time as we followed close behind.
We came back off the trails and up onto the flat section where we began our tour. I saw the truck we came in on and aimed the buggy in that direction. My arms were getting exhausted but I held on long enough to make it back to the truck. What an experience and another item crossed off the list.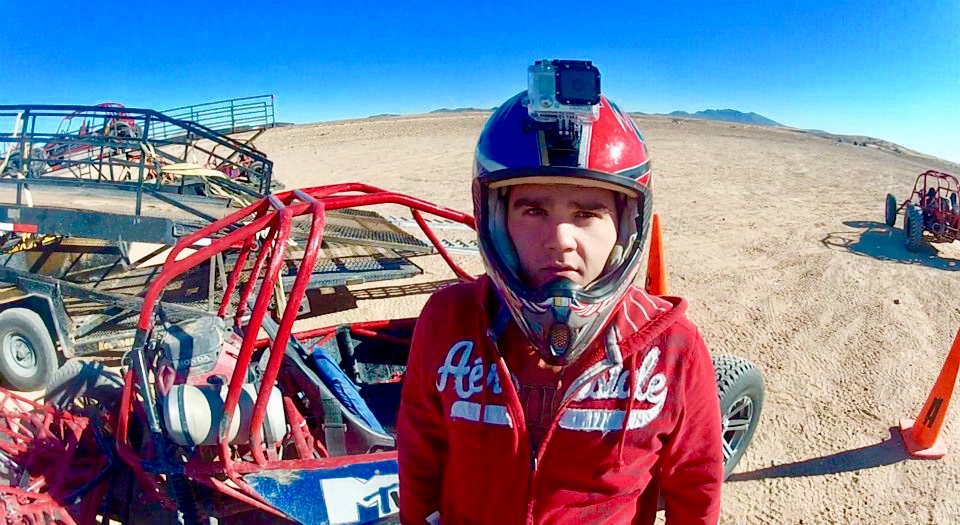 When we hopped out of the dune buggies, the tour guide offered us an opportunity to do another 30-minute chase experience for half the price if we wanted to go again. Kyle confirmed immediately that he wanted to do another 30 minutes but I thought otherwise. My whole body was sore and I didn't think there was any way I could handle another 30 minutes. Kyle persisted that we should do another 30 minutes because it was so fun and this time it was such a better deal. Unfortunately, I didn't think I had it in me so I had to say no.
It took us a few minutes to get the dune buggies on the trailers and pack away the gear. By the time everything was packed up and we were seated in the truck my body felt alright and I began to think that I could have done another 30-minute experience. Unfortunately, at this point, it was too late. We were already making tracks back to their warehouse.
I felt bad for Kyle, because we could have done another 30 minutes as he wanted, but I made up my mind too quickly and turned down the offer. Whenever I make it back to Las Vegas I will have to redeem myself and take them up on that offer. Until next time Vegas, until next time.
Have you been out in a dune buggy before? Let me know in the comments below.
Make sure to read my next post, [#40 Lesson] Take Time to Make Decisions, which discusses the lesson learned by completing this item. Want to be notified when new blog posts are uploaded? Subscribe below.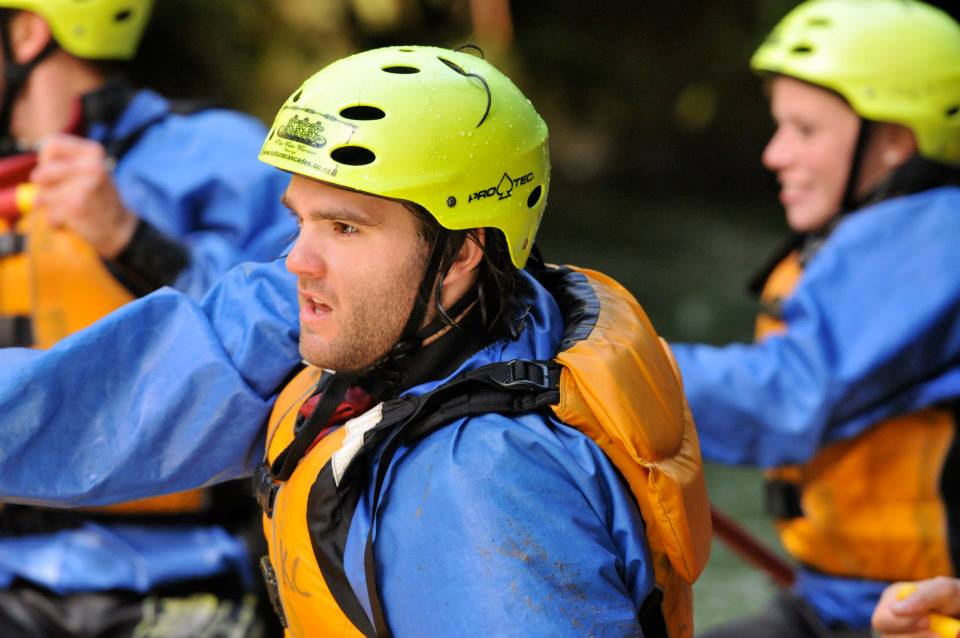 Dave has been on a mission, since 2010, to cross off the 100 items on his bucket list. The stories of his adventures are complimented by life lessons learned along the way and his travel tips are unique to his experiences.