This bucket list item was completed on 5th January 2013 in Las Vegas, Nevada, USA. This was the fourth and final bucket list item I completed during my trip to Las Vegas.
In my previous post, #40 Jeep or Buggy Sand Dunes, the story concluded with Kyle and me heading back from ripping up the sand dune outside of Las Vegas. We were still riding the adrenaline high from the dune buggies and had booked in to do some shooting at The Gun Store on the Las Vegas strip.
The guys from SunBuggy Fun Rentals were nice enough to drop us off at The Gun Store when they brought us back into town. This was our last day in Las Vegas so we wanted to pack in as much as possible.
When we walked into the shop I was overwhelmed with how many options and different packages there were. There was even a zombie apocalypse package that we could have bought. We both decided to go with The Coalition Package, their most popular package, which included:
M249 SAW (light machine gun) – 40 shots
M4 (assault rifle) – 50 shots
Remington 700 (sniper rifle) – 10 shots
M9 (handgun) – 20 shots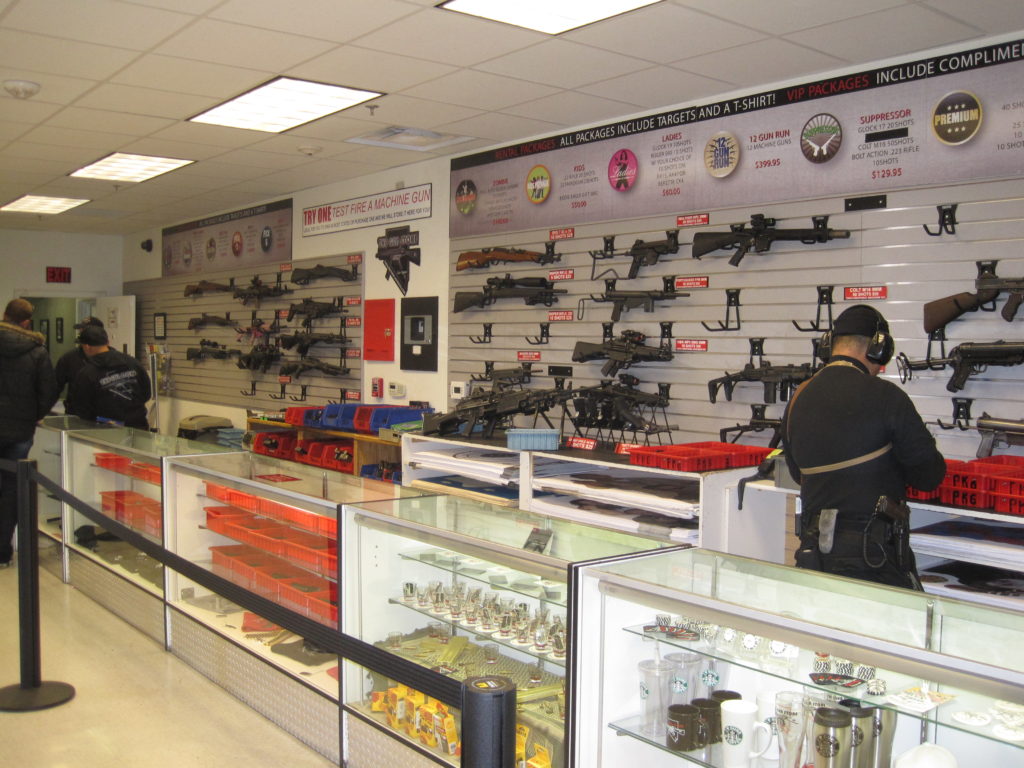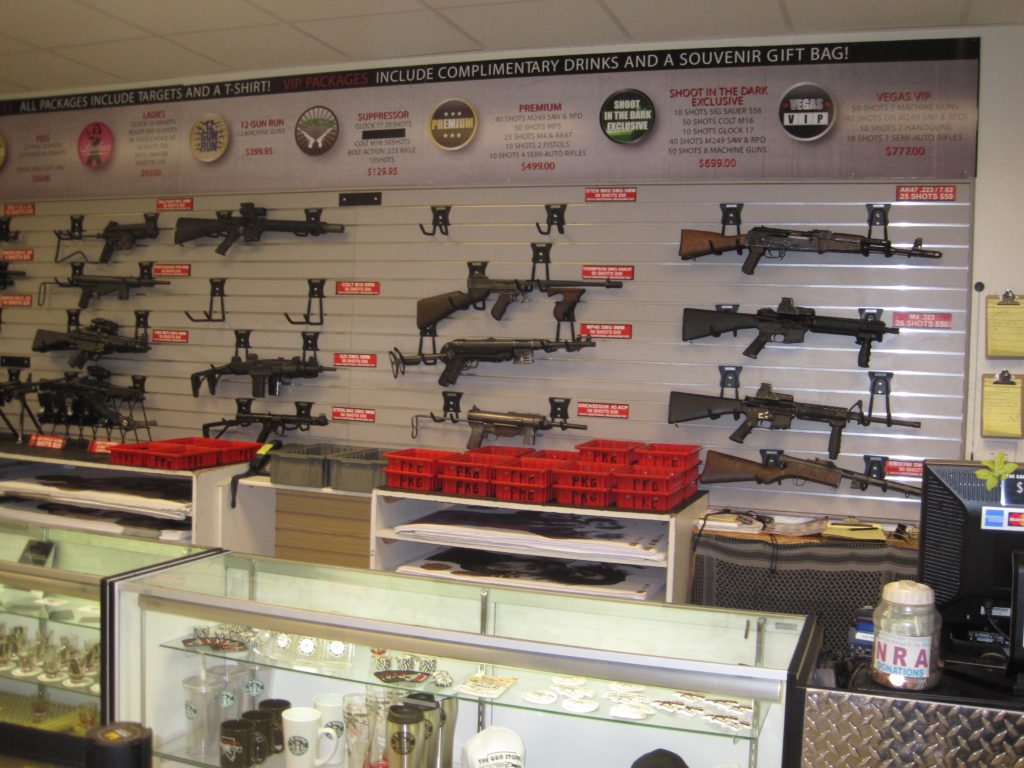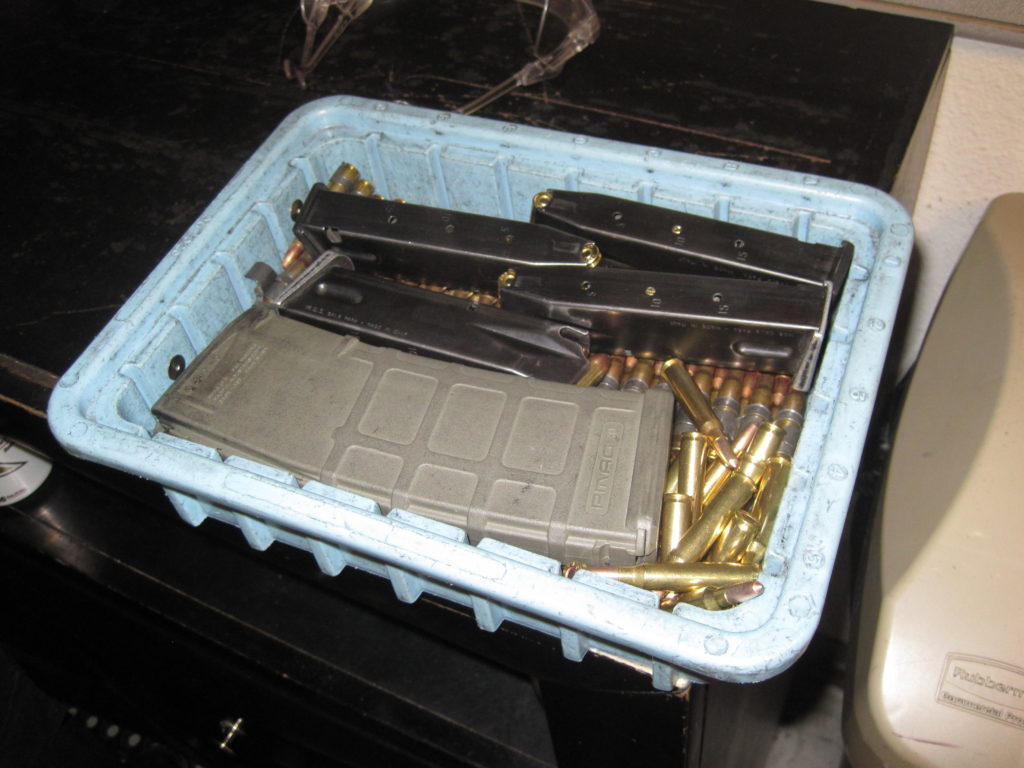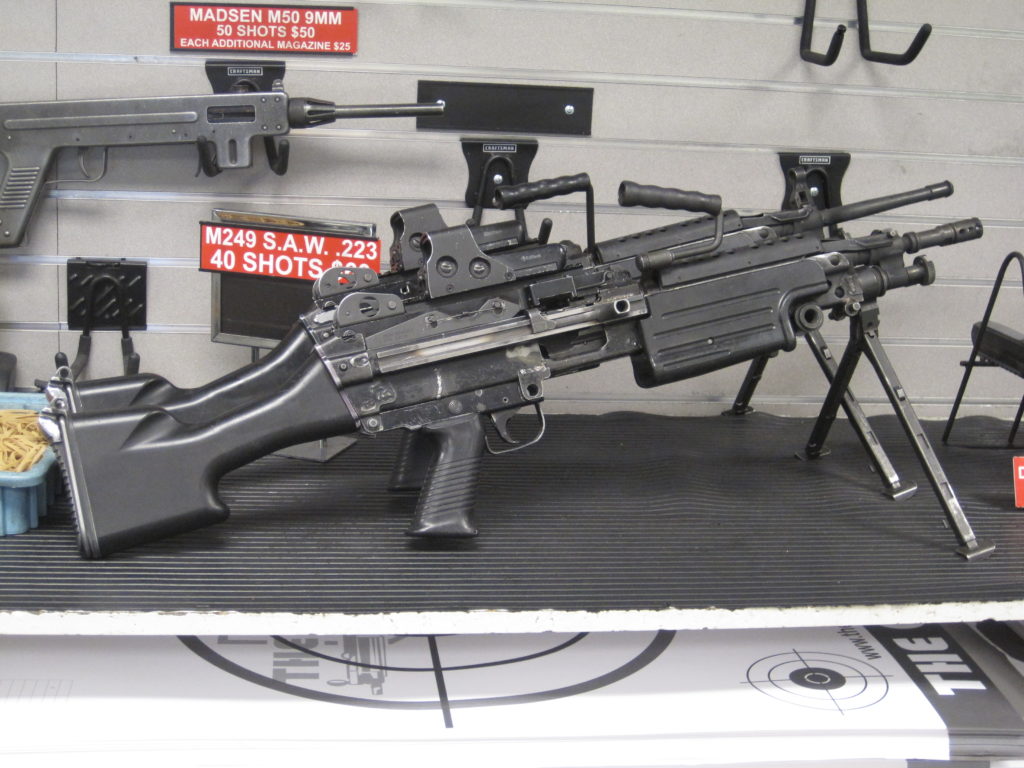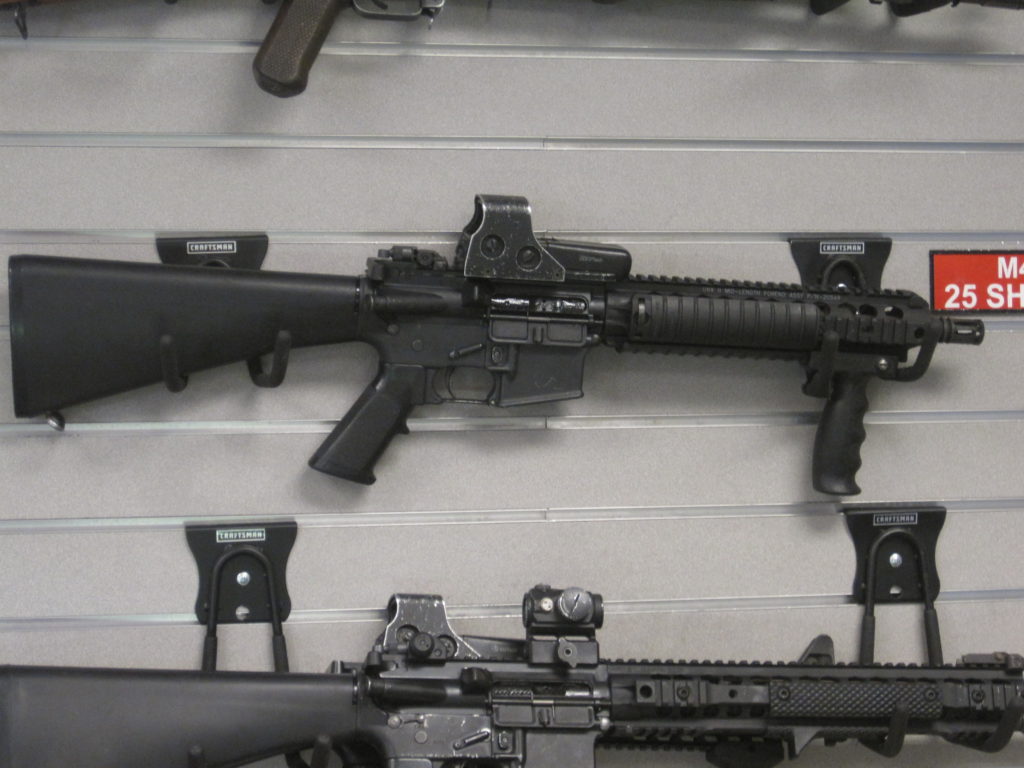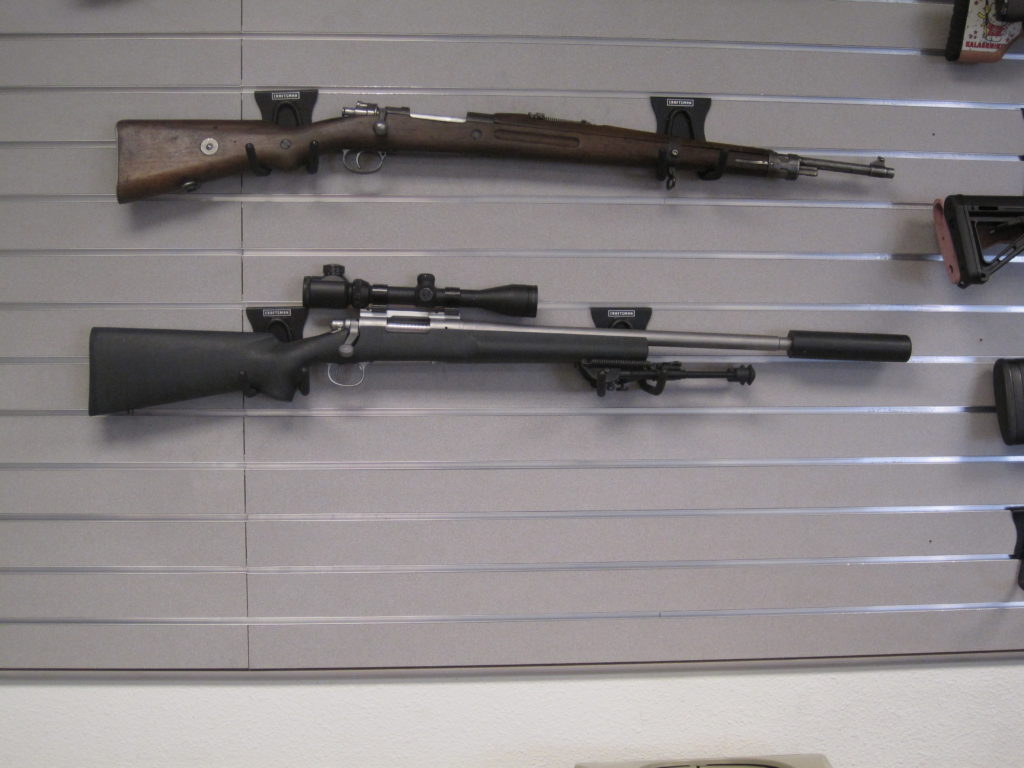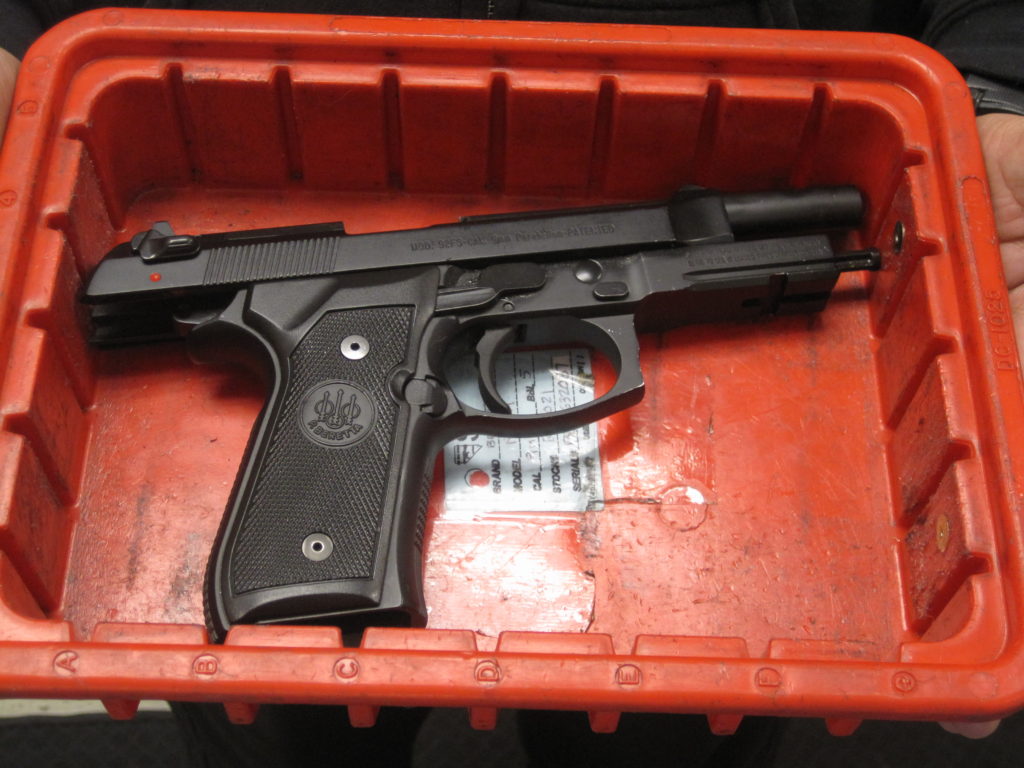 We started with the M9, which was fun. I had shot an M9 before so it felt familiar. Then we shot the M4, which is a standard issue assault rifle, used by militaries around the world. It packed a solid punch and kicked a bit from the recoil. The power felt amazing and we were both so excited to have shot it. This was enough for me to cross that item off my bucket list but we were not done yet.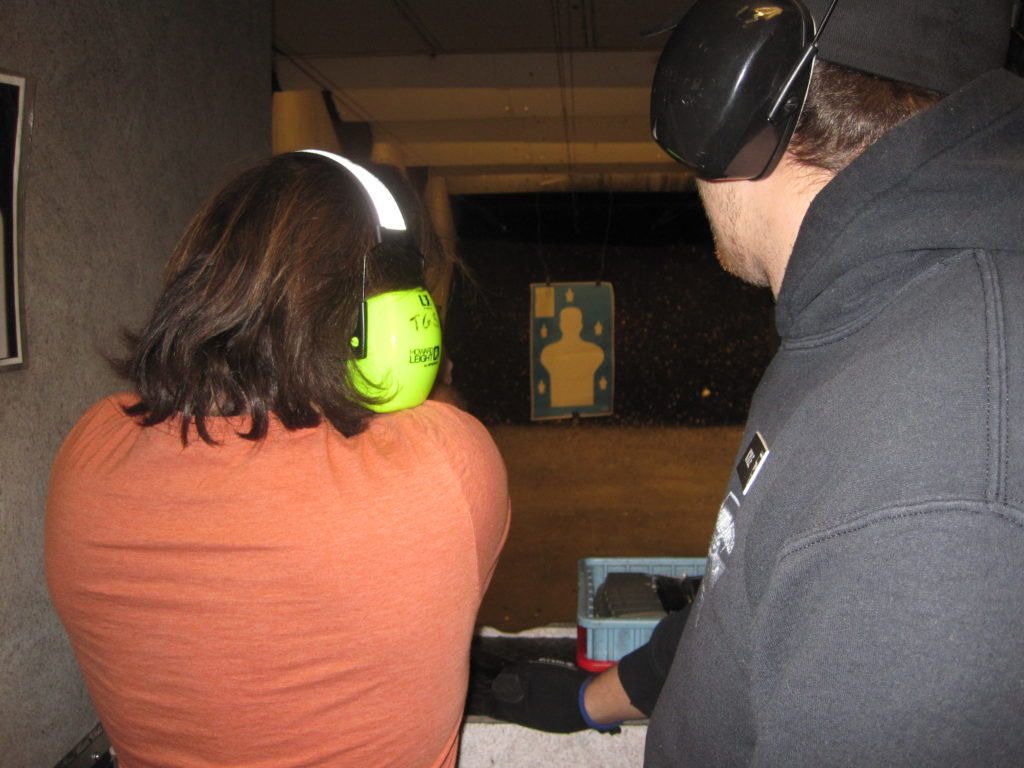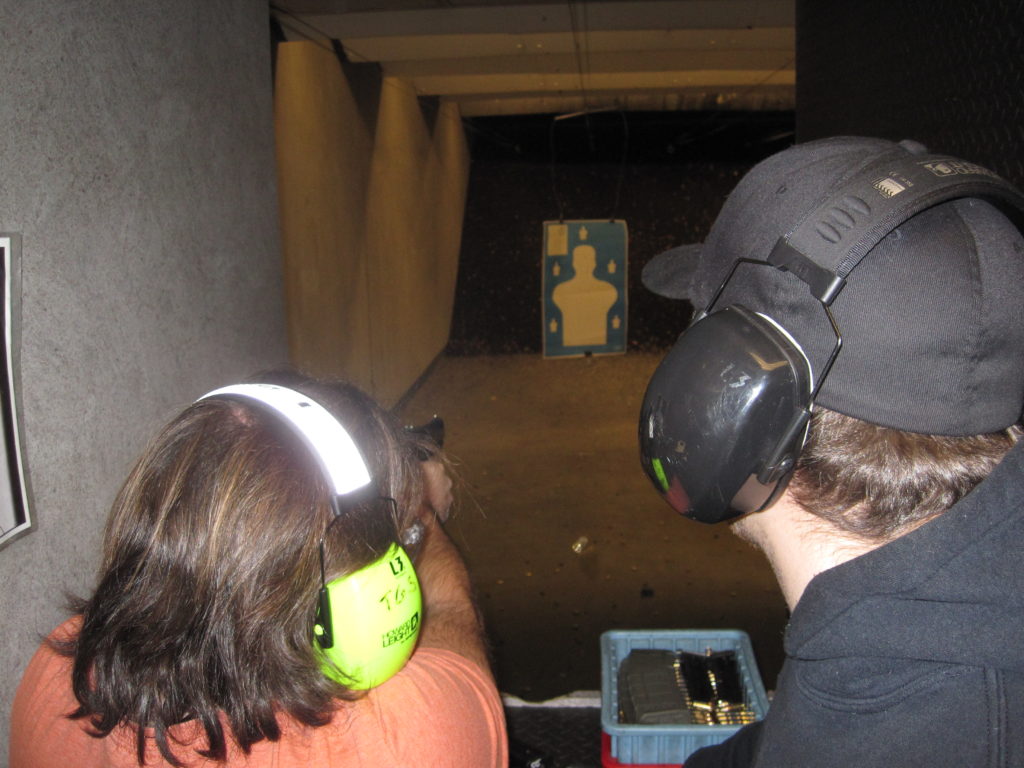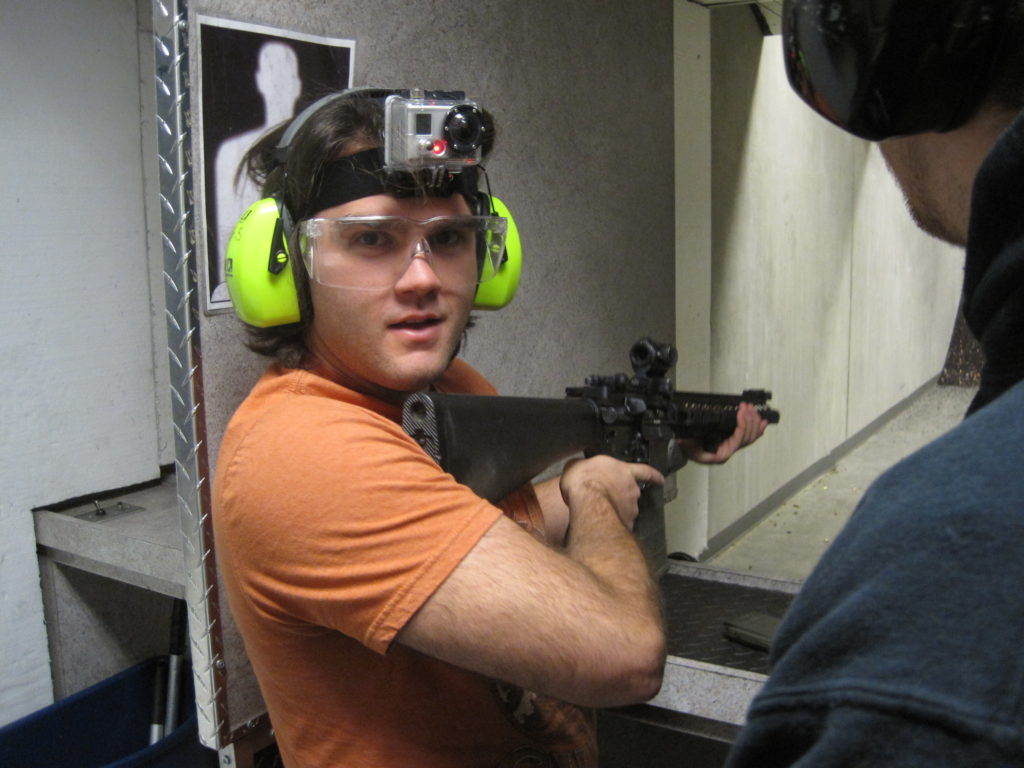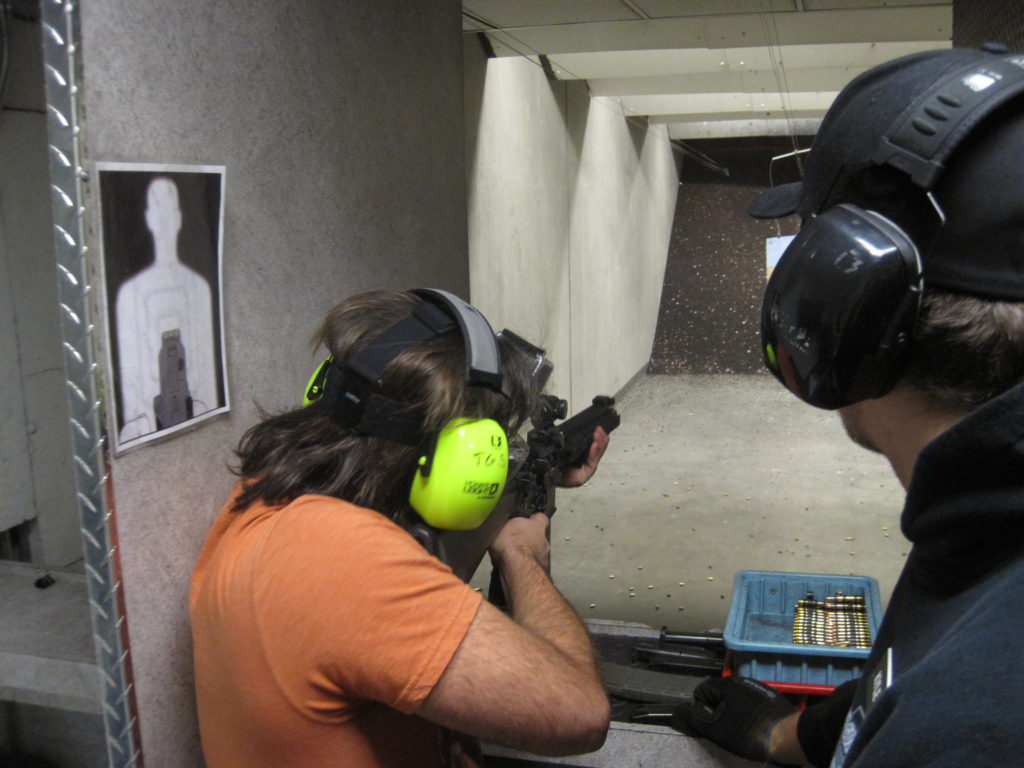 We fired 10 shots of the Remington sniper rifle, which was similar to hunting rifles I had used when I was a kid. I shot pretty well with the rifle because of my experience as a kid.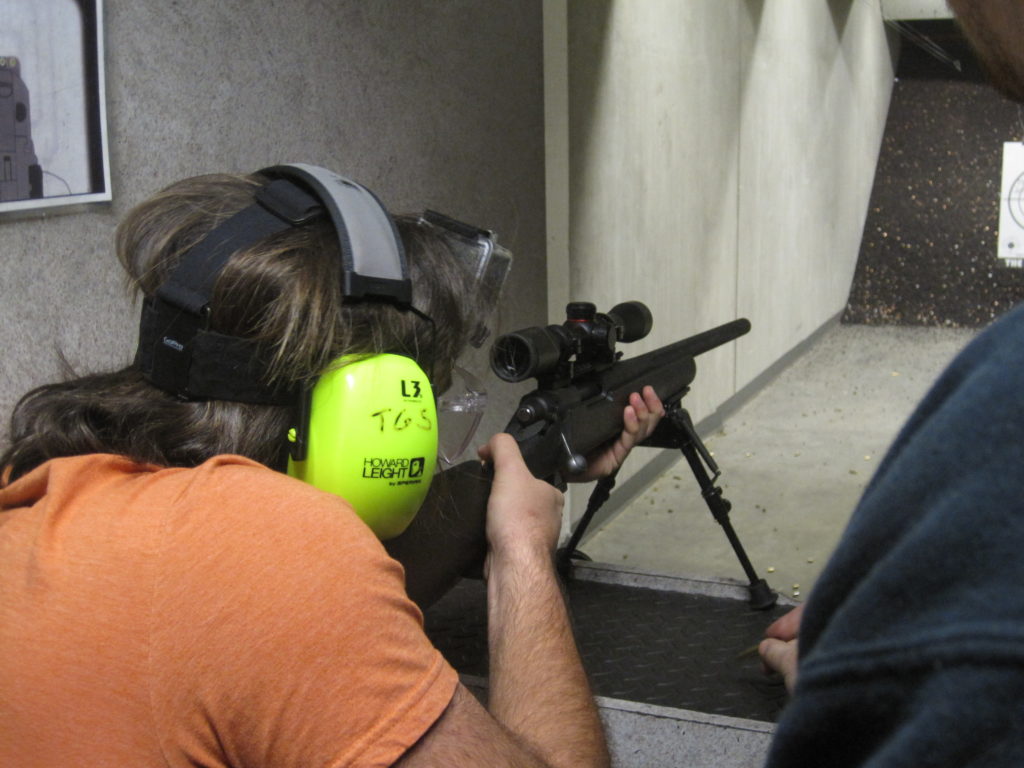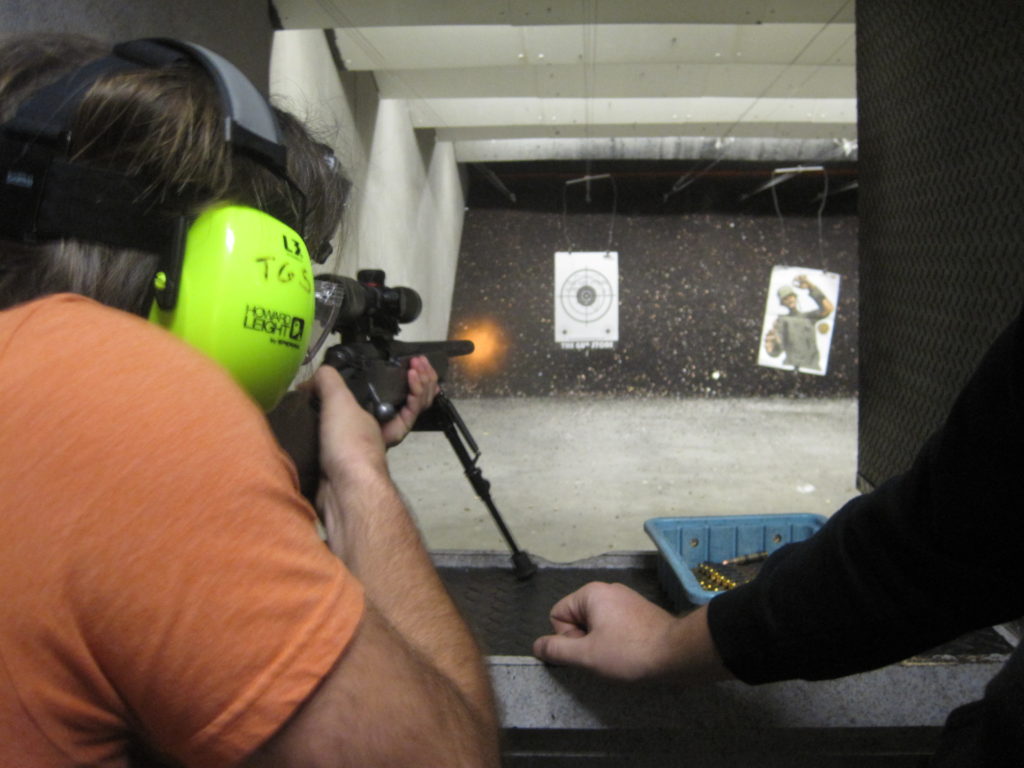 The best part of the whole package was firing the M249 SAW. This was a serious machine gun and I was really looking forward to firing it. The range instructor had us fire a few quick blasts to get a feel for it. I was blown away by how minimal the recoil was. I was able to keep the bullets in a fairly small grouping on the target because it did not bounce around at all. When we got to the last 12-14 bullets the instructor told us to hold the trigger and empty the clip.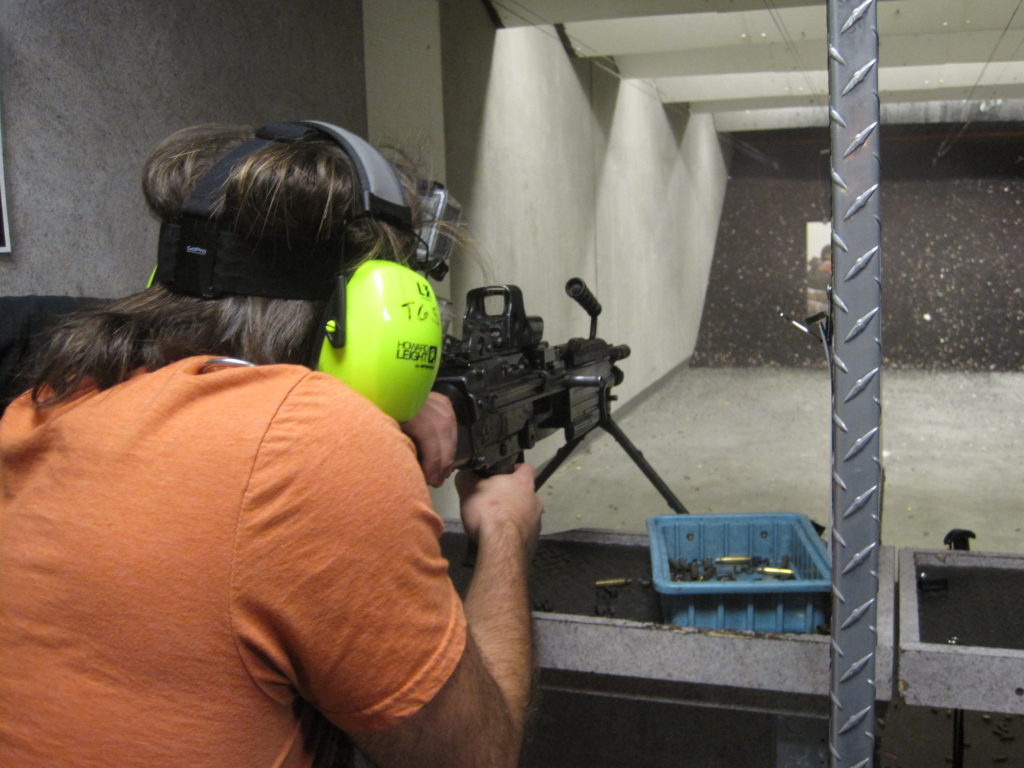 I was absolutely beaming after emptying the clip. I felt like a badass for firing such a massive weapon. All I can say is that it was money well spent. Kyle absolutely enjoyed himself as well.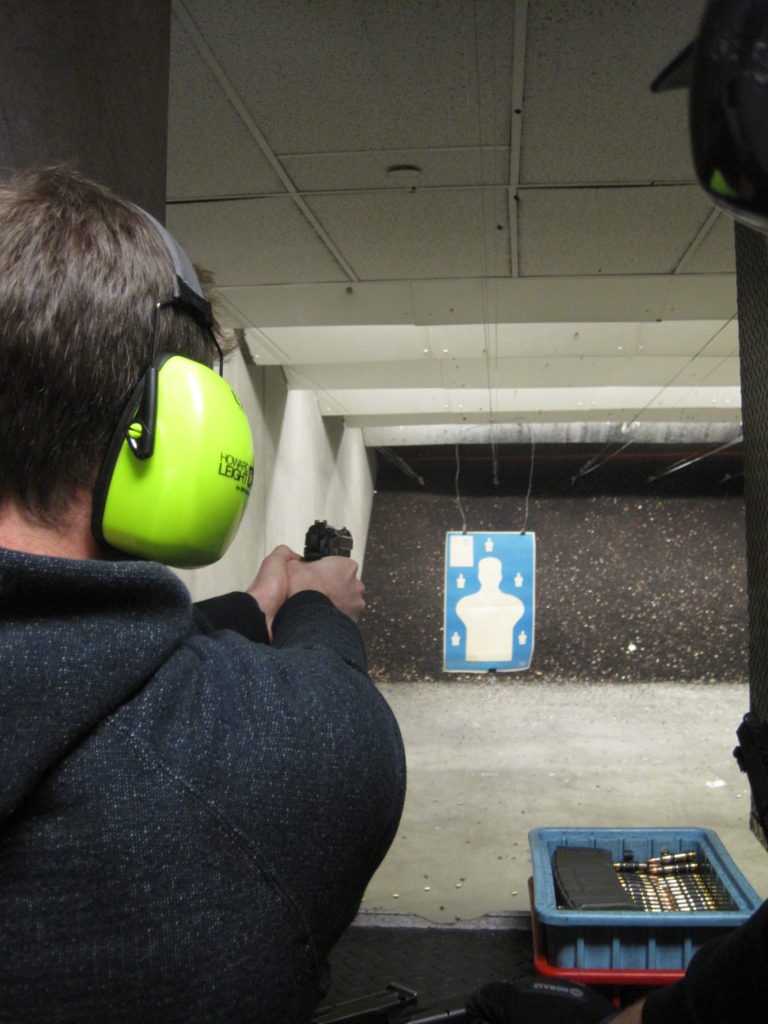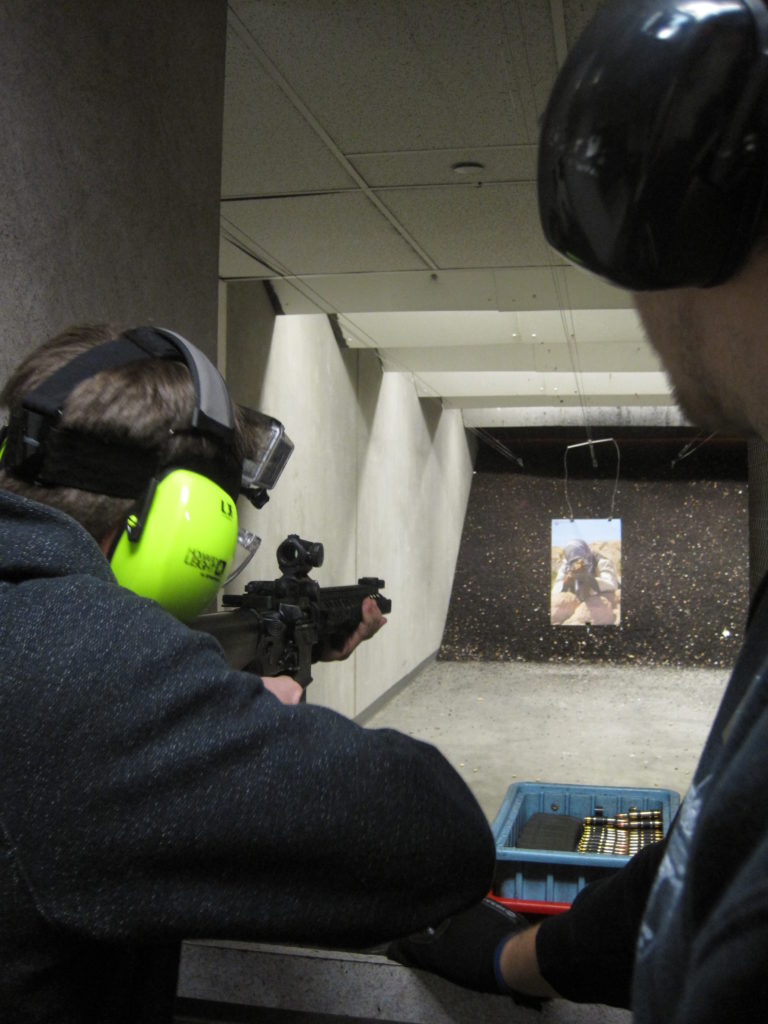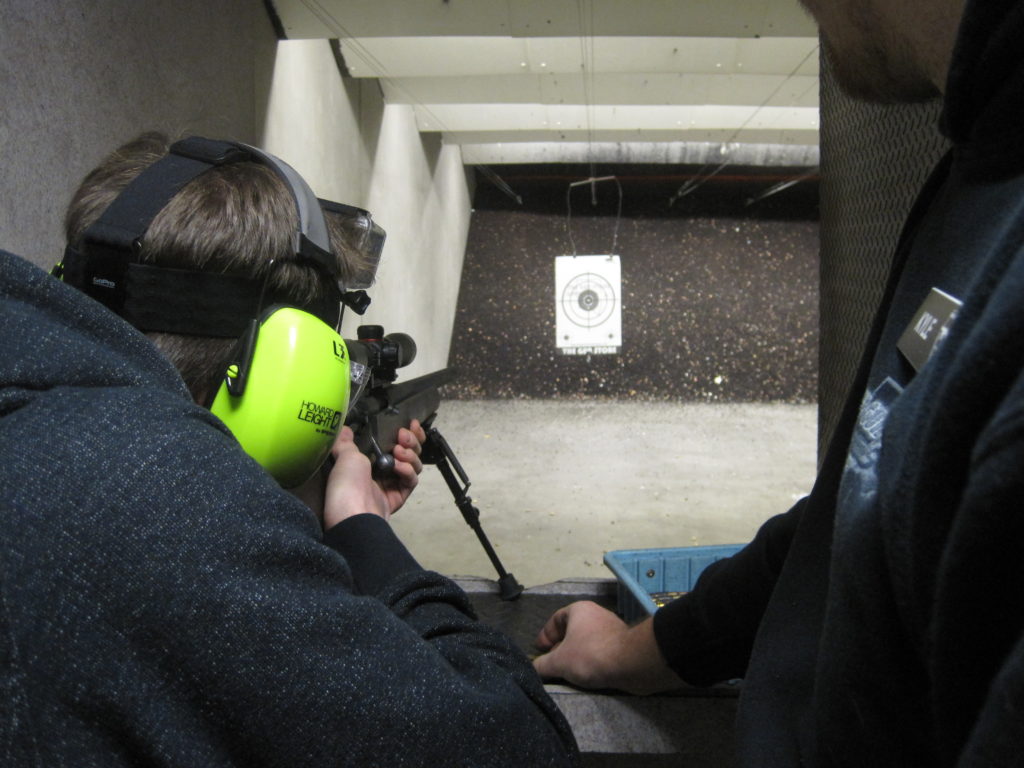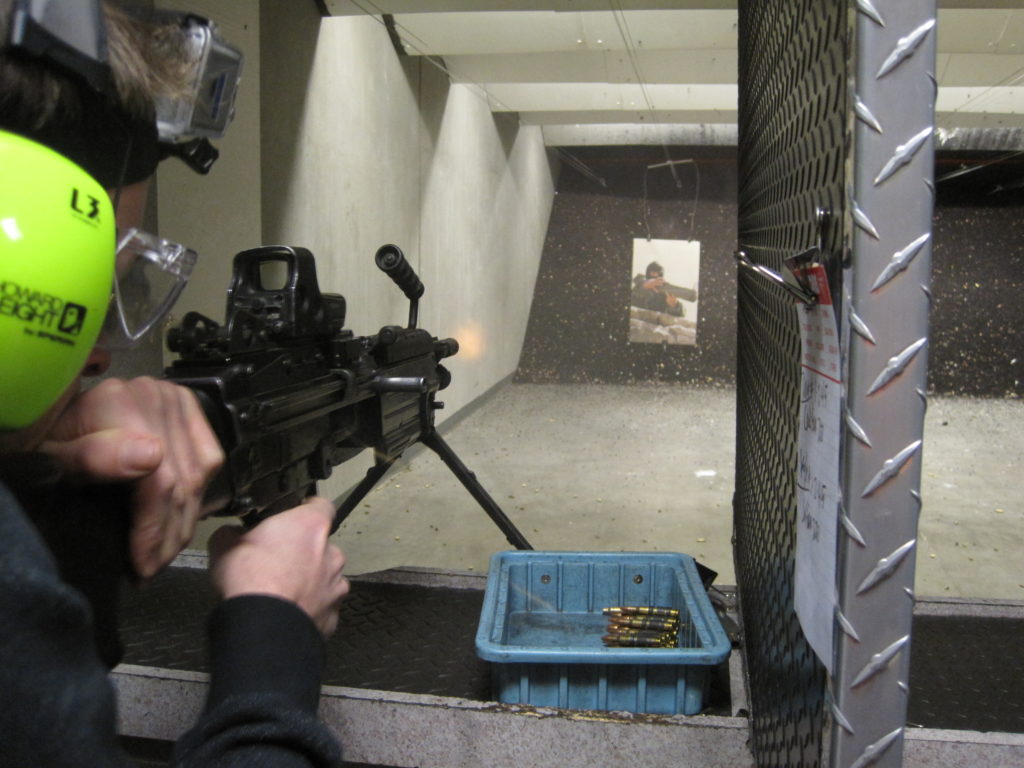 Going to The Gun Store was the last thing we had on our list for Vegas so after our adrenaline fix we walked around the strip for a few more hours before heading back to the airport. We had one hell of a trip and packed a lot in. It is safe to say I will be back again one day.
Have you been to The Gun Store before? What did you shoot? Let me know in the comments below.
Make sure to read my next post, [#52 Lesson] Do Things That Make You Feel Alive, which discusses the lesson learned by completing this item. Want to be notified when new blog posts are uploaded? Subscribe below.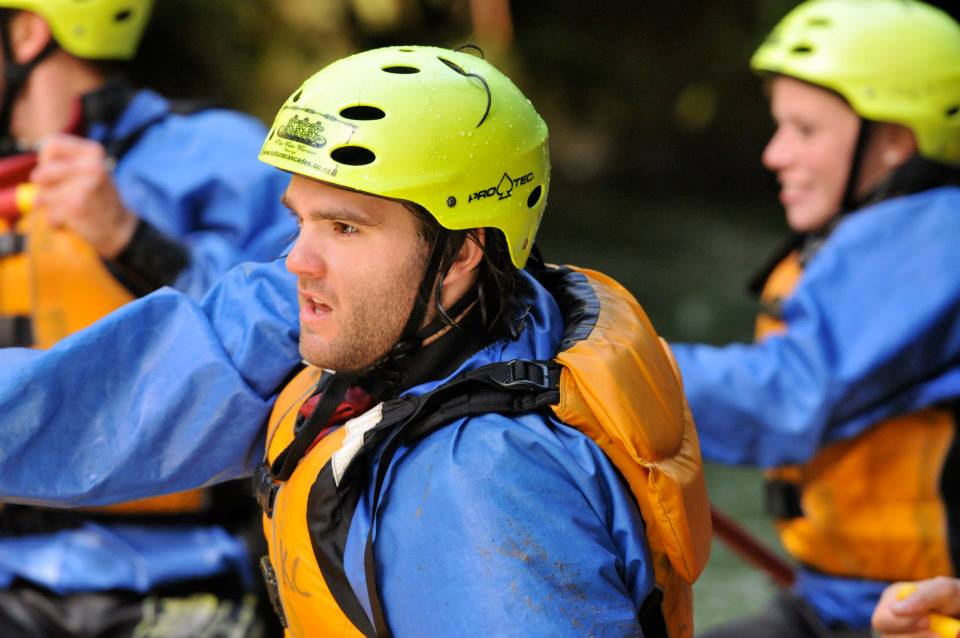 Dave has been on a mission, since 2010, to cross off the 100 items on his bucket list. The stories of his adventures are complimented by life lessons learned along the way and his travel tips are unique to his experiences.